Around the World in 80s Movies
Roy Scheider stars as police chief Martin Brody of Amity, a Long Island resort community just about to enjoy its most popular season of the year, in the sun and fun of the 4th of July.  All is not idyllic on this day, however.  A teenage girl has been found washed up on the beach, apparently the victim of a shark attack.  Brody's instinct is to close the beach, but he pulls back when the mayor of Amity reminds him how important it is to keep the tourists coming, warning that news of a shark in the water could cost the community dearly.  Meanwhile, the attacks continue. Try as they might to keep a lid on things, they are soon forced with a decision to close the beach or catch the shark themselves.  Enlisting the help of a wealthy oceanographer (Richard Dreyfuss) and charismatic shark hunter (Shaw), Brody sets to the ocean in order to lure the large Great White shark near to go for the kill.Steven Spielberg directs this shocker on the sea from the novel by Peter Benchley.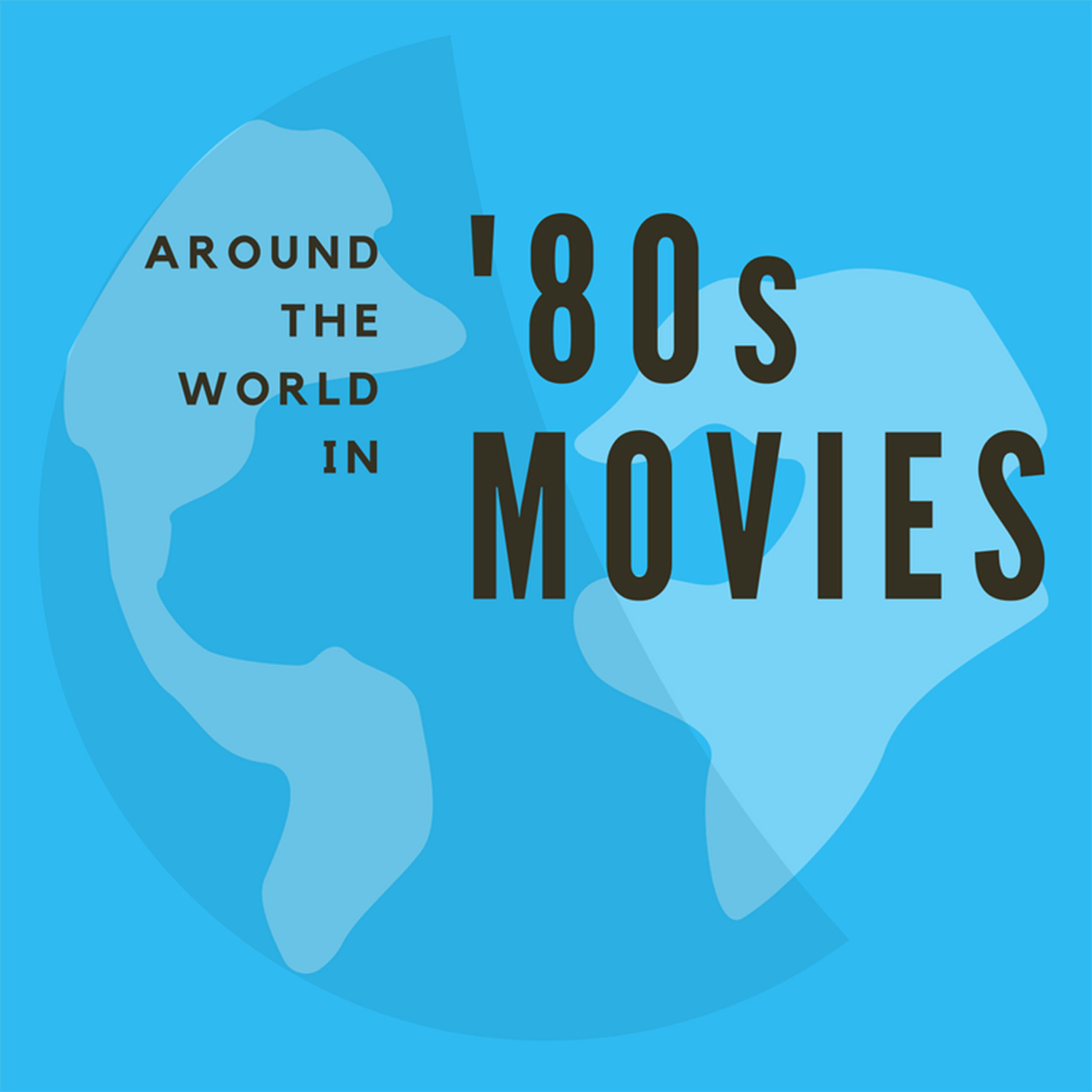 Join film writer Vince Leo as he journeys back through his favorite decade for films, the 1980s!
[This description is from Around the World in 80s Movies.]
Join film writer Vince Leo of qwipster.net as he takes a look back at the classics, cult films, foreign cinema and obscurities of one of the great decades for film lovers, the 1980s.
New: tweet your review!
Share your opinion about this podcast in 1 tweet and we will display it here. Click on the button.
I tweet my review
TV & Film podcasts
Visit podcast
A random podcast 🎲