Brett & Cliff's Flea Circus
In a slightly different episode, we recommend to each other the music and films that always cheer us up, we chat about the need for positivity and reminisce about borrowing music from the library, seeing a small man knocked over by a dog and Brett's latest shopping stories. Stay safe everyone, and reach out if you need a chat.
For information regarding your data privacy, visit
Acast.com/privacy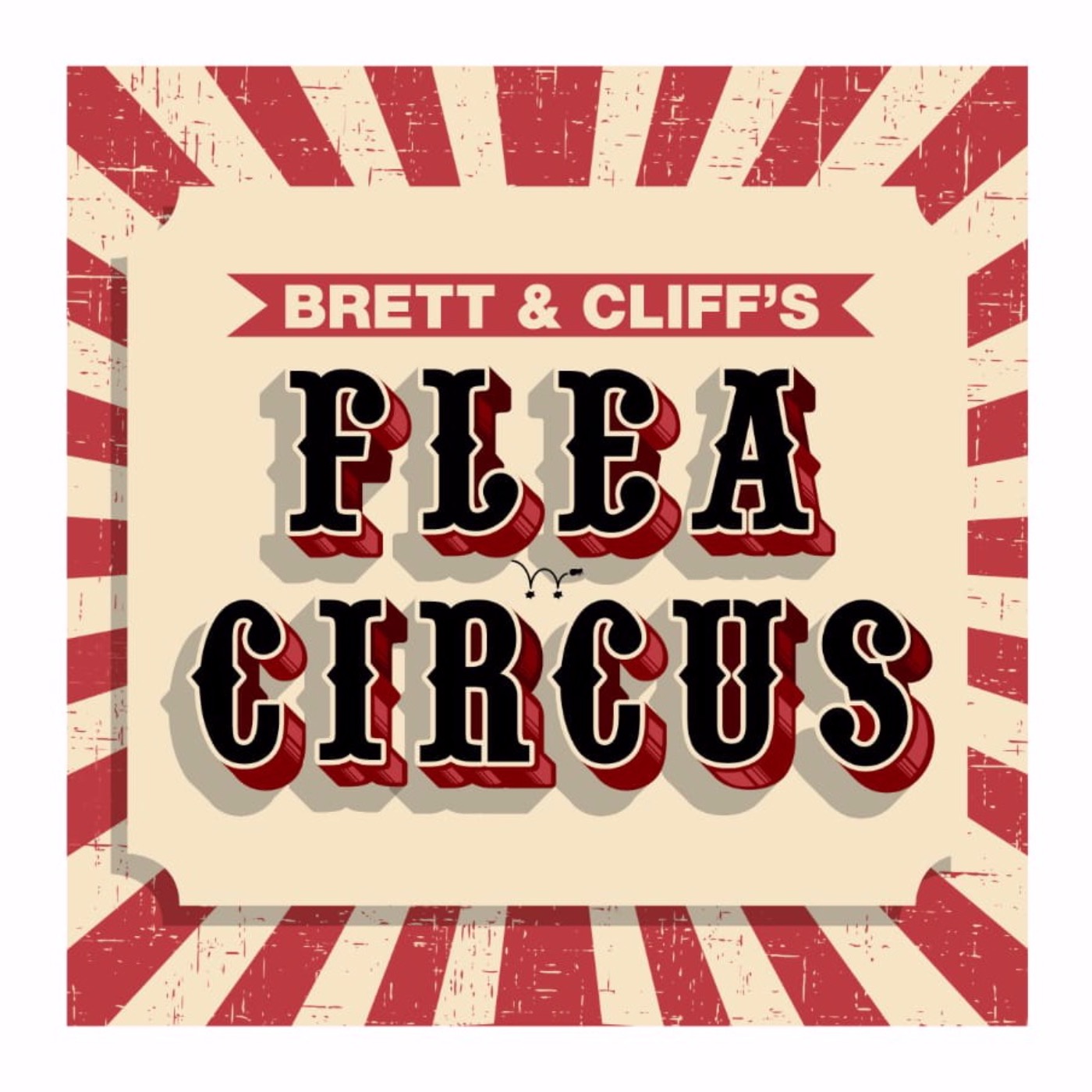 Two old friends who live 4,000 miles away from each other get together to discuss the weird, wonderful and downright awful TV shows, movies, games, bands and albums that came in the wake of genuine cultural phenomena.
Join Brett and Cliff as they discuss everything from cult cinema classics to daytime TV soaps and critically acclaimed hits to bargain bin rejects.
For information regarding your data privacy, visit
Acast.com/privacy
[This section is from the podcast author. PodMust is not responsible for its content.]
Brett and Cliff met when they were 14 and bonded over a mutual love of Homicide: Life on the Street (Frank Pembleton IS the best, no matter what Brett thinks) and became fast friends when they found out they both had a flea circus. When this turned out not to be true it didn't matter and they continued to talk shite about anything and everything. Despite now living in different countries, they still watch, listen to and play any old rubbush and find something to like and recommend in them. With that in mind, they decided to start a podcast to discuss all the cult movies, TV shows, music and games they enjoy.
New: tweet your review!
Share your opinion about this podcast in 1 tweet and we will display it here. Click on the button.
I tweet my review
TV & Film podcasts
Visit podcast