Build YOUR Wealth
SEASON 2 - Episode #53… If you know you need to make more money, but you already feel like you're spread super thin, plus you don't really have money to invest in starting your own business, then this episode is for you!
Today and episode 53 of the build your wealth podcast, I'm going to be talking about how you can start your own business with little to no out-of-pocket expense, to start earning some extra cash in the little spare time you have!
This episode is sponsored by my free guide, The Ultimate Beginners Print On Demand Starter Kit!
This is my super easy to follow, five step system for getting your own print on demand store started! This starter kit will tell you the number one most important thing that you need to decide before you start anything, how you can create your own print designs for your products, even if you're not a graphic designer, and the exact steps you need to take to get your first product listing created.
If you've thought about starting your own online business or if you've been searching for a way to add a stream of passive income to your life, then you'll definitely want to grab my free starter kit! To grab a copy of your own, just go to: www.NicoleThompsonNow.com/starterkit
To sign up to be notified of when I'll be accepting applications to be one of the first to participate in my new course so you can learn everything you need to build your own Print On Demand business, be sure to get on the waitlist at NicoleThompsonNow.com/LearnPOD.
If you have any show topics you'd like to here me talk about or if you'd like to be a guest on the show, you can connect with me on my website at NicoleThompsonNow.com
Be sure to LIKE my page on FaceBook to be kept up to date on all my new product releases too. You can get there with this link:
Print On Demand Made Easy on FaceBook
To YOUR Success ~

NicoleThompsonNow is a participant in the Amazon Services LLC Associates Program, an affiliate advertising program designed to provide a means for sites to earn advertising fees by advertising and linking to Amazon.com. This content may contain affiliate links.
View full episode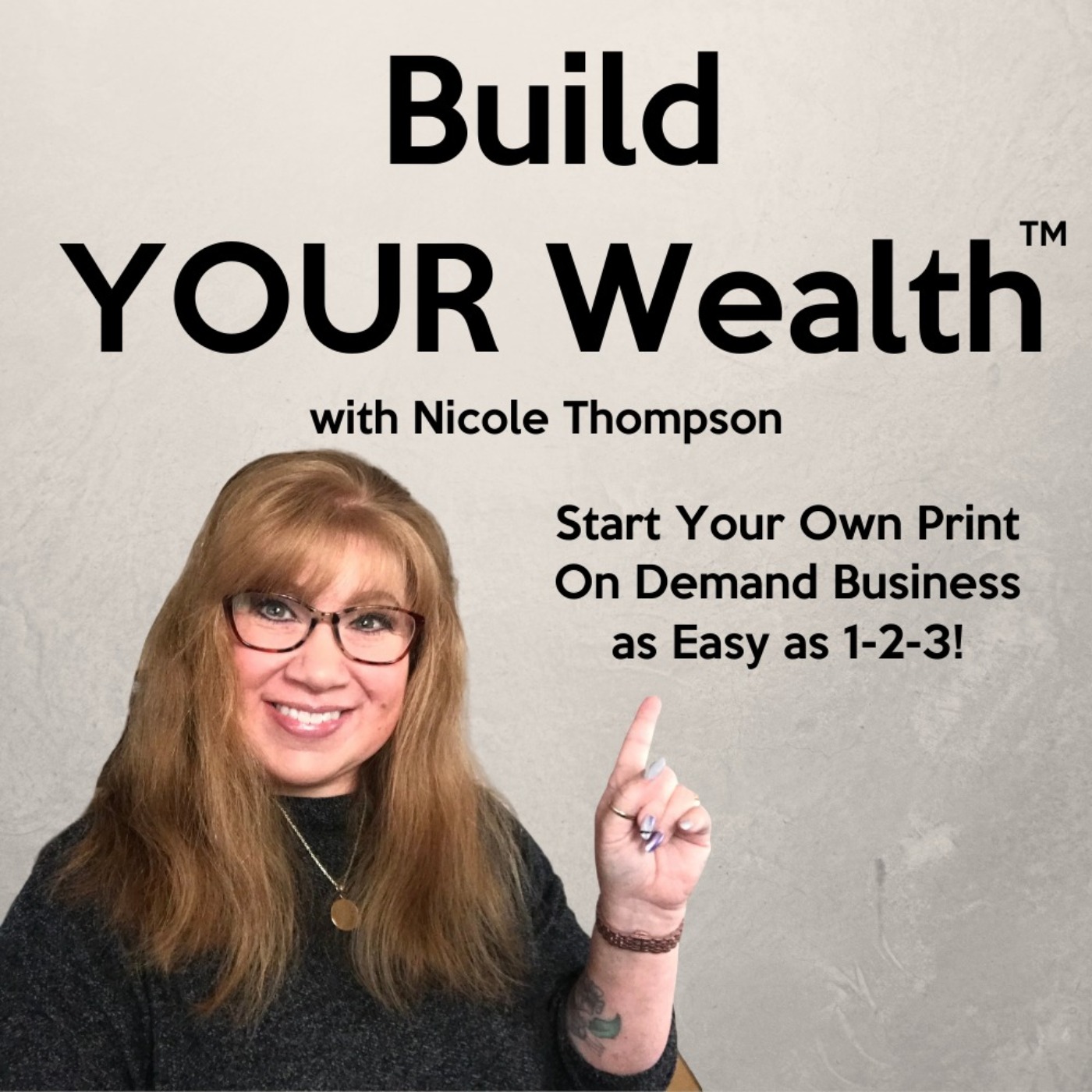 If the 9-5 life has you giving up on your dreams, it's time to say NO MORE! Learn how to create a Print On Demand business so you can say no more to the 9-5 too! Welcome to The Build YOUR Wealth Podcast!
[This section is from the podcast author. PodMust is not responsible for its content.]
Teaching people with big dreams how to ditch the 9-5 and finally start building their wealth by creating a business of their own.
New: tweet your review!
Share your opinion about this podcast in 1 tweet and we will display it here. Click on the button.
I tweet my review
Business podcasts
Visit podcast