Confidence Shift Podcast
Double Your Professional Image & Direct How People See You
If you feel like you are falling behind, missing opportunities or not where you "should be" in your business or career, there is a chance that your professional personal brand image is not communicating completely what others need to see about you.
Your resume and social media can only go so far to help you be visible; in the end, people will need to see you, and your appearance contributes 60,000x faster than any other element, whether who they choose on paper or from the internet as someone credible, knowledgable and competent.
Your image appearance is a language all its own. Do you know what yours is communicating today, or are you leaving it to chance?
In this season's finale, listen and learn in this micro-masterclass podcast how to double your professional image using it as communication. You'll direct how people see you in a brand new way.
If you need to get it right starting today, enroll in my most comprehensive short workshop specially designed for professionals on the move and entrepreneurs who can not be invisible any longer.
Give yourself 90-minutes, and I'll show you the road map to developing power in the language of your image so you can be:
FEARLESS of outside judgment because you know how to share your unique message in every way someone experiences you;
MAGNETIC to attract clients, customers and opportunities that lead to your advancement; and
READY for any occasion or situation to be a walking commercial for your expertise, making you top-of-the-mind memorable and seen as the expert you are.
Imagine never questioning how you come across, if people see you the right way or if you are showing your authentic self.
Support this show http://supporter.acast.com/confidence-shift-podcast.
---
Hosted on Acast. See acast.com/privacy for more information.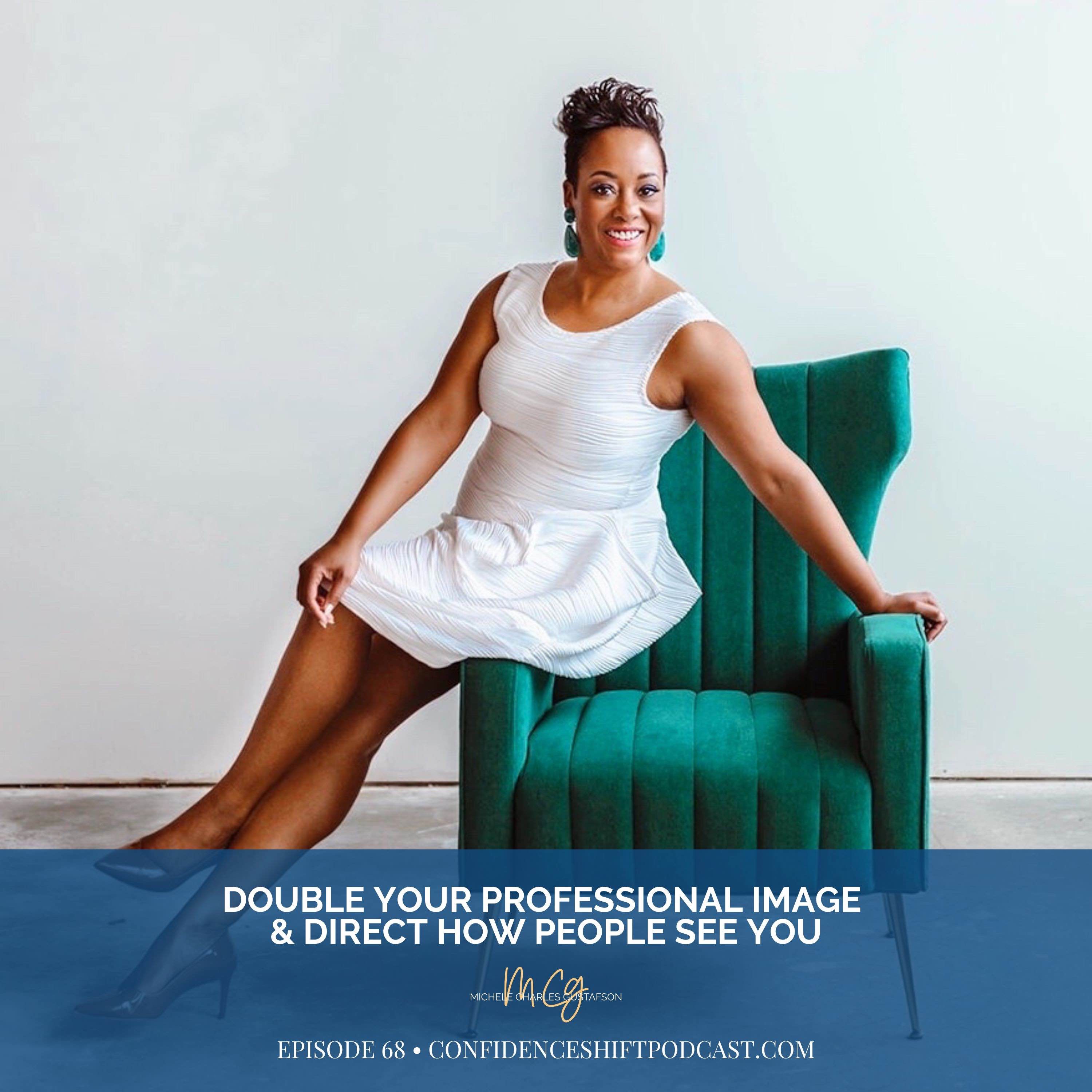 View other episodes
Description by Confidence Shift Podcast
The Confidence Shift podcast is for the growth-focused, heart-led, creative, community-building entrepreneur or professional that wants to reclaim their confidence to be seen, heard, remembered and chosen so they can make their mark! valuable, visible and vocal by transforming their image presence and confidence mindset. Michele helps excellence-driven individuals turn their self-confidence & self-presentation into a superpower that connects and attracts success online, offline, from zoomroom to boardroom. Need people to buy into you, your work or your ideas? You need everything Michele teaches!
Michele Charles Gustafson is a 25-year award-winning veteran entrepreneur, marketing strategist turned certified image consultant, certified master life coach, personal branding expert, Amazon best-selling author of Show Up Confident, international success mentor and the creator of Hue and Style®.
Join Michele in each episode with "teaches" and reflections to help you gain clarity, spark your personal growth and see the power in learning to master traditional marketing strategy woven together with image consulting concepts that have created massive breakthrough results for her global clientele. Whether you're building a business or climbing a career path and don't know if your image, your confidence level (or both) is holding your back, Michele is here to break it down for you. Get you started exploring the image-mindset-success connection.
"Let's Jump In"
FREE RESOURCES from the podcast:
Get the complete 1st Chapter of Show Up Confident my Amazon best-seller.
For more free resources and access to my free communities, check out www.hueandstyle.com/linkinbio.
Support this show http://supporter.acast.com/confidence-shift-podcast.
---
Hosted on Acast. See acast.com/privacy for more information.
Subscribe or follow this podcast:
Image, Confidence & Success.
Explore more
Self-Help podcasts
A random podcast 🎲