Daemons Discuss!
Christmas 2019Well, what can we say about this episode, but it's the last one of the year! All Souls-y stuff? We tried. Going off the rails, chatting like we do? We succeeded! Perfect background noise for wrapping presents, drinking your hot spiced beverages, fighting the last minute shopping traffic, or trimming the tree! Merry Christmas, Happy Holidays, and a blessed New Year.See full show notes: go.DaemonsDiscuss.com/DDEXmas2019Join us on Patreon (as little as $2 monthly will gain you access to extra episodes + different level incentives for those who join at higher tiers!)A Discovery of Wi…
View full episode
TV & Film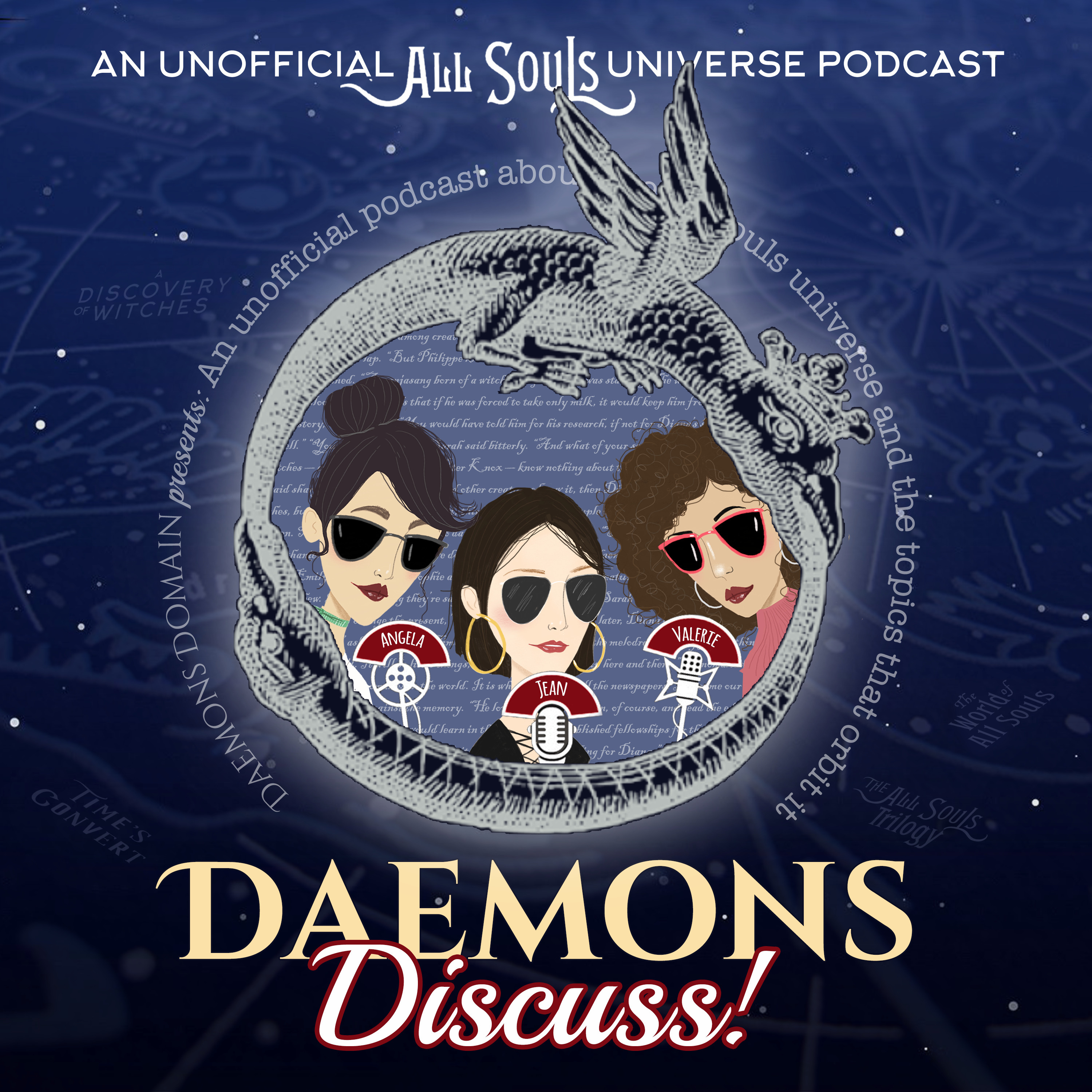 Hi! We're Angela, Jean & Valerie -- aka
'The Daemons'
-- we talk about the All Souls Universe by Deborah Harkness. This includes the trilogy (
A Discovery of Witches, Shadow of Night, The Book of Life
),
Time's Convert
, and
The World of All Souls
. As new episodes are released in the US/Canada, we also unpack the television series based on these beloved books (titled
A Discovery of Witches
). Go on! Put in your ear buds, pull up your chair, bring your beverage of choice and join us! We promise that we won't bite ... we'll leave that for the vampires.
All Souls-ing since 2012, the Daemons run the online fanzine,
Daemons Domain
-
series + fandom news, giveaways & All Souls magic.
[This section is from the podcast author. PodMust is not responsible for its content.]
Visit podcast
All Souls-ing since 2012, we are the Daemons – All Souls Trilogy (by Deborah Harkness) enthusiasts exploring the All Souls universe in this unofficial fan podcast.
New: tweet your review!
Share your opinion about this podcast in 1 tweet and we will display it here. Click on the button.
I tweet my review