Dream Job Ready
Dream Job Ready Episode 21: Elizabeth Koraca (Career Strategist & Media Contributor).
Are you feeling stressed, anxious or uncertain in your job? Don't ignore it! There's almost no worse situation, so in this episode I asked Elizabeth Koraca (famed Career Strategist and Media Contributor out of the USA) how to identify and deal with the issues at hand.
This episode is Part 3 of a 3 episode feature with Elizabeth, so please listen to EP19 and EP20 if you haven't already. Here's a breakdown of this episode:
00:00: Intro.

01:30: The importance of identifying "why" you're feeling stressed and anxious.

02:00: How to identify "why" you're feeling stressed and anxious, and working out "what" you can do.

02:50: Working out who you can go to for help (manager, co-worker, HR). It's okay to ask for help!

03:44: Remember it's business, not personal!

04:59: Gut feeling and intuition... Don't ignore it.

06:17: Identifying what you love vs what you don't, and figuring out next steps.

07:19: Focusing on your business and professional life when you're at work, not at home.
* Important * Please seek out professional and local assistance if you or anyone you know are dealing with anxiety or any mental health issue.
We hope you enjoy this episode and the following two with Elizabeth... Please email us with any feedback or questions on [email protected] or connect via:
LinkedIn / https://www.linkedin.com/company/dreamjobready
Twitter / @dreamjobready
Facebook / @dreamjobready
Instagram / @dreamjobready
And if you'd like to financially support this podcast series, please make a contribution via https://supporter.acast.com/dream-job-ready. Or simply do us a solid and subscribe, rate and share Dream Job Ready with your friends!
Elizabeth (a former political advisor, journalist and TV anchor) coaches and helps job seekers, business professionals and entrepreneurs to take charge of their careers, discover their purpose, grow their commercials and shed personal insecurities. If you're looking for extra career coaching, you can connect with Elizabeth via:
Her website: elizabethkoraca.com |
LinkedIn: https://www.linkedin.com/in/elizabethkoraca/ |
Email: [email protected] |
...
Music: 'Funky Sunday' composed and performed by the legendary Mark Matthews.
Copyright 2020 | Remarkable
---
See acast.com/privacy for privacy and opt-out information.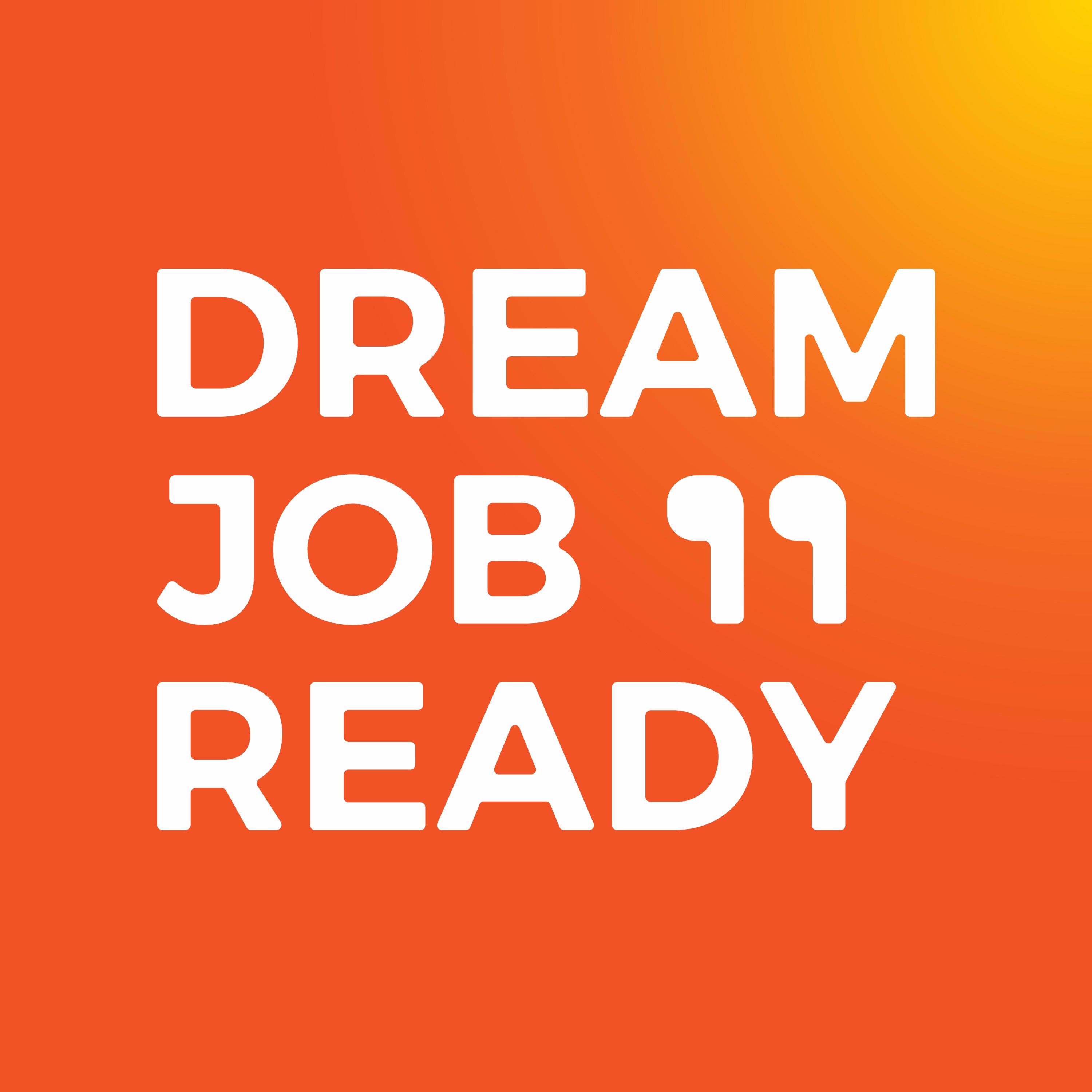 Dream Job Ready is here to help, excite, inspire and ready the next generation of young professionals to get their dream job.
Marketing, media, digital and communications expert Dane Sharp hosts the podcast series and interviews guests that have the types of jobs the rest of us want. Dream Jobs!
From CEOs and CMOs of the world's biggest companies to Sporting Commentators, Data Scientists, Designers, Engineers, Photographers, Sales Directors and a million job titles in between... They'll share stories of how they got to where they are in their careers, talk about the challenges and opportunities that come up, discuss what they learned along the way, and share advice on how to best prepare for a career move.
There's no more important time than right now for this type of help and advice... Unemployment is at an all-time high and navigating a path to a dream job isn't easy or straight-forward. Who better to help the next generation than those business leaders that have dream jobs right now!? Each episode will explore what it takes to 'make it' and succeed in these roles, and the advice will come from real, honest conversations with industry experts.
A graduate of the University of Wollongong, Dane Sharp's resume boasts dream jobs with the Olympic Games, Rip Curl, Under Armour, eBay, McDonald's and Groupon. He's also a regular keynote speaker and panelist.
---
See acast.com/privacy for privacy and opt-out information.
[This description is from Dream Job Ready.]
Aiming to help, inspire, excite and ready the next generation of young professionals to get their dream job.
Business podcasts
Visit podcast
A random podcast 🎲