Dream Job Ready
Dream Job Ready with Dane Sharp and Jason Olive (Marketing Director, Movember) | Dream Job Ready EP43.
2020 has been one for the history books, but it's been a pivotal and important year for non-profit organisation and charity, Movember.
Our mental health has been pressure-tested even more than usual, with Covid-19 disrupting and impacting life as we know it.
Movember is the leading charity changing the face of men's health on a global scale, focusing on mental health and suicide prevention, prostate cancer and testicular cancer.
Across the world, men are dying six years earlier than women, and for largely preventable reasons. Movember's mission (by 2030) is to see the number of men dying prematurely reduce by 25%. Lofty goal, but so critical.
Since the first moustaches were grown in 2003, Movember has raised over AUD $1 billion for men's health, funding more than 1,250 innovative programs ranging from groundbreaking clinical tests and trials to game-changing mental health studies and programs.
Jason Olive is Movember's Marketing Director and has a dream job with the organisation. After building a healthy career working in advertising agencies, he jumped to the non-profit in July 2019 and hasn't looked back. Awarded CMO 50's 'One to Watch' in 2020, Jason is proud of the work his team and the organisation at large has done this year, but knows its the diverse community of supporters that need the praise.
If your dream job is working for a charity, this episode is a must listen. Jason shares great advice about how to find the right organisation and cause for you and gives a rundown of what responsibilities his role has. I also asked Jason about the impacts that Coronavirus has had to mental health this year and what trends Movember has seen. We discuss the impacts (positive and negative) of working from home, the readjustments we'll need to make again in the new year and about work-place mental health in general.
If you're going through a tough time or know someone who is, remember you're not alone and there is help available.
Keep a lookout for your friends, family and co-workers. If it's your mate, dad, brother, partner who is struggling, these conversations can be tough. To build your confidence, check out Movember Conversations, a free online 'conversation simulation' tool created by Movember and guided by an international team of mental health experts https://conversations.movember.com/.
For instant assistance, you can call Lifeline 24 hours a day and have a chat with someone. The phone number is 13 11 14.
If you're not in Australia, please lookup a similar organisation in your area.
If you want to support Movember, and help them change the face of men's health you can do so year-round at: https://au.movember.com/donate.
I hope you found this Quick Take episode interesting and helpful. Please let us know via [email protected] and connect with us on the socials:
- LinkedIn / https://www.linkedin.com/company/dreamjobready
- Facebook / @dreamjobready
- Instagram / @dreamjobready
- Twitter / @dreamjobready
And if you'd like to financially support this podcast series, please make a contribution via https://supporter.acast.com/dream-job-ready-1
Or simply do us a solid and subscribe, rate and share Dream Job Ready with your friends!
Music: 'Funky Sunday' composed and performed by Mark Matthews.
Copyright 2020 | Remarkable
Support this show http://supporter.acast.com/dreamjobready.
---
See acast.com/privacy for privacy and opt-out information.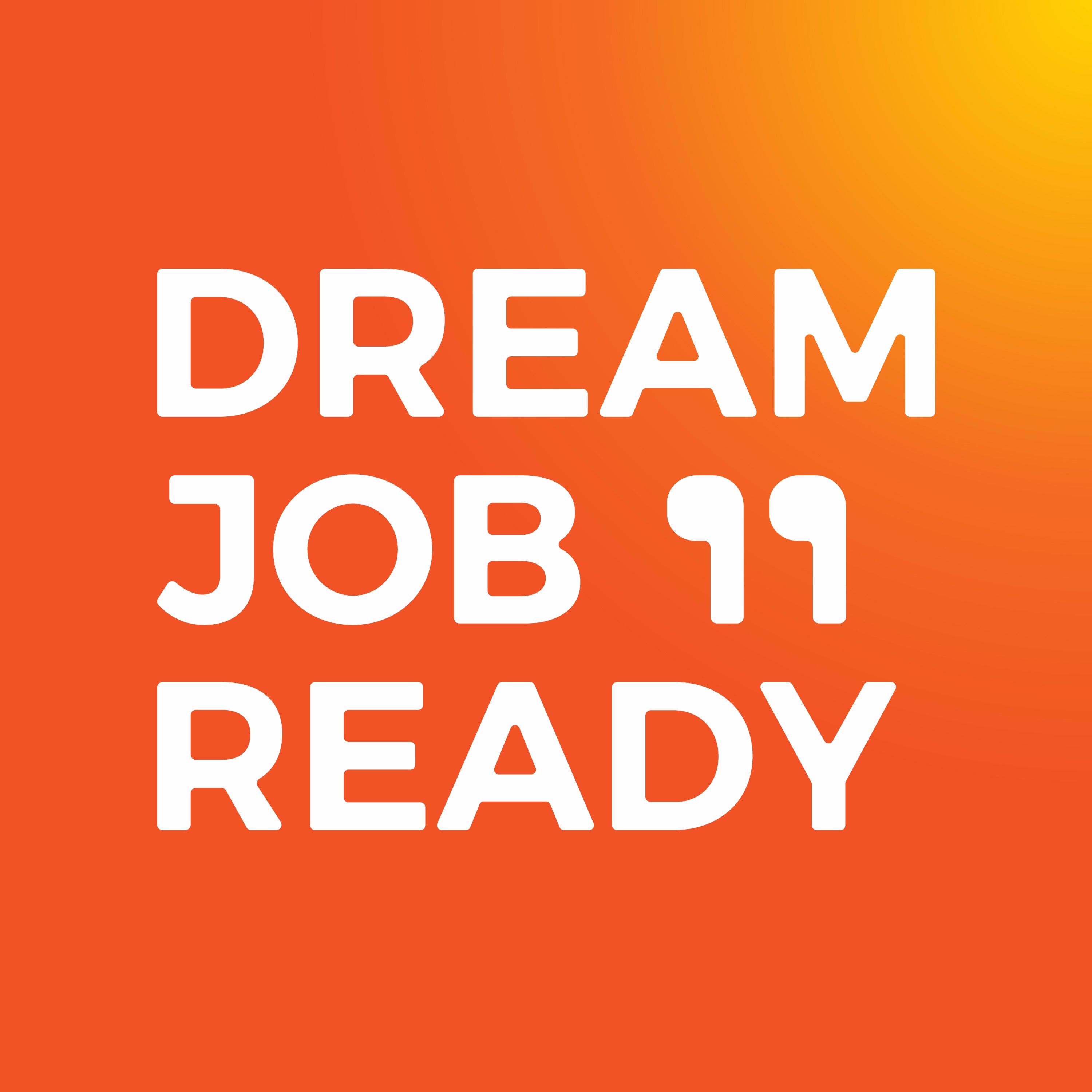 Dream Job Ready is here to help, excite, inspire and ready the next generation of young professionals to get their dream job.
Marketing, media, digital and communications expert Dane Sharp hosts the podcast series and interviews guests that have the types of jobs the rest of us want. Dream Jobs!
From CEOs and CMOs of the world's biggest companies to Sporting Commentators, Data Scientists, Designers, Engineers, Photographers, Sales Directors and a million job titles in between... They'll share stories of how they got to where they are in their careers, talk about the challenges and opportunities that come up, discuss what they learned along the way, and share advice on how to best prepare for a career move.
There's no more important time than right now for this type of help and advice... Unemployment is at an all-time high and navigating a path to a dream job isn't easy or straight-forward. Who better to help the next generation than those business leaders that have dream jobs right now!? Each episode will explore what it takes to 'make it' and succeed in these roles, and the advice will come from real, honest conversations with industry experts.
A graduate of the University of Wollongong, Dane Sharp's resume boasts dream jobs with the Olympic Games, Rip Curl, Under Armour, eBay, McDonald's and Groupon. He's also a regular keynote speaker and panelist.
Support this show http://supporter.acast.com/dreamjobready.
---
See acast.com/privacy for privacy and opt-out information.
This description is from Dream Job Ready.
Subscribe or follow this podcast:
Aiming to help, inspire, excite and ready the next generation of young professionals to get their dream job.
Explore more
Business podcasts
Visit podcast
A random podcast 🎲