Find Your Voice
PLEASE CHECK OUT OUR NEW SPONSOR LAUNCHING THIS FRIDAY!
"Thinking it real" By Bhavik Patel
A fascinating conversation from someone who has now started to find his way in life, or should I say found his voice. Recognising he has always been, and still is in control of his own destiny Bhavik has made bold decisions across his life to pivot towards a life he truly wants. A life worth living and one he can be proud of, and I personally couldn't be happier to see him in such a happier place than he once was.
Very honest in his ups and downs, Bhavik has hit the lows, to now completely having a different perspective and outcome on what it truly means to be living a fulfilled life and one that is successful in his own mind. I am so confident this will resonate with the majority of you listening today, because sometimes we have to truly sit with ourselves and understand what makes us tick and what we truly want to get out of this world.
Please follow him in the links below and show your support and more importantly, start today to write your own story and live life on your own terms.
Useful timestamps:
03:00 Bhaviks 1st entrepreneurial start with £500
14:25 Tips to start a business today
26:00 Entrepreneur life realities
34:55 Broken part of his life
47:50 Don't have an opinion about things
58:40 Words of wisdom to a younger self
Links to me:
YouTube: https://www.youtube.com/c/findyourvoicepodcast
Website: https://www.arendeu.com
Instagram: https://www.instagram.com/aren.deu/
Twitter: https://twitter.com/arendeu
Facebook: https://www.facebook.com/aren.singh
LinkedIn: https://www.linkedin.com/in/aren-deu-...
Podcast: https://www.findyourvoicepodcast.com/subscribe
Links to Bhavik:
LinkedIN: https://www.linkedin.com/in/bhavik-patel-7866251b/
Podcast: https://podcasts.apple.com/gb/podcast/bigger-than-the-hustle/id1515089244
---
See acast.com/privacy for privacy and opt-out information.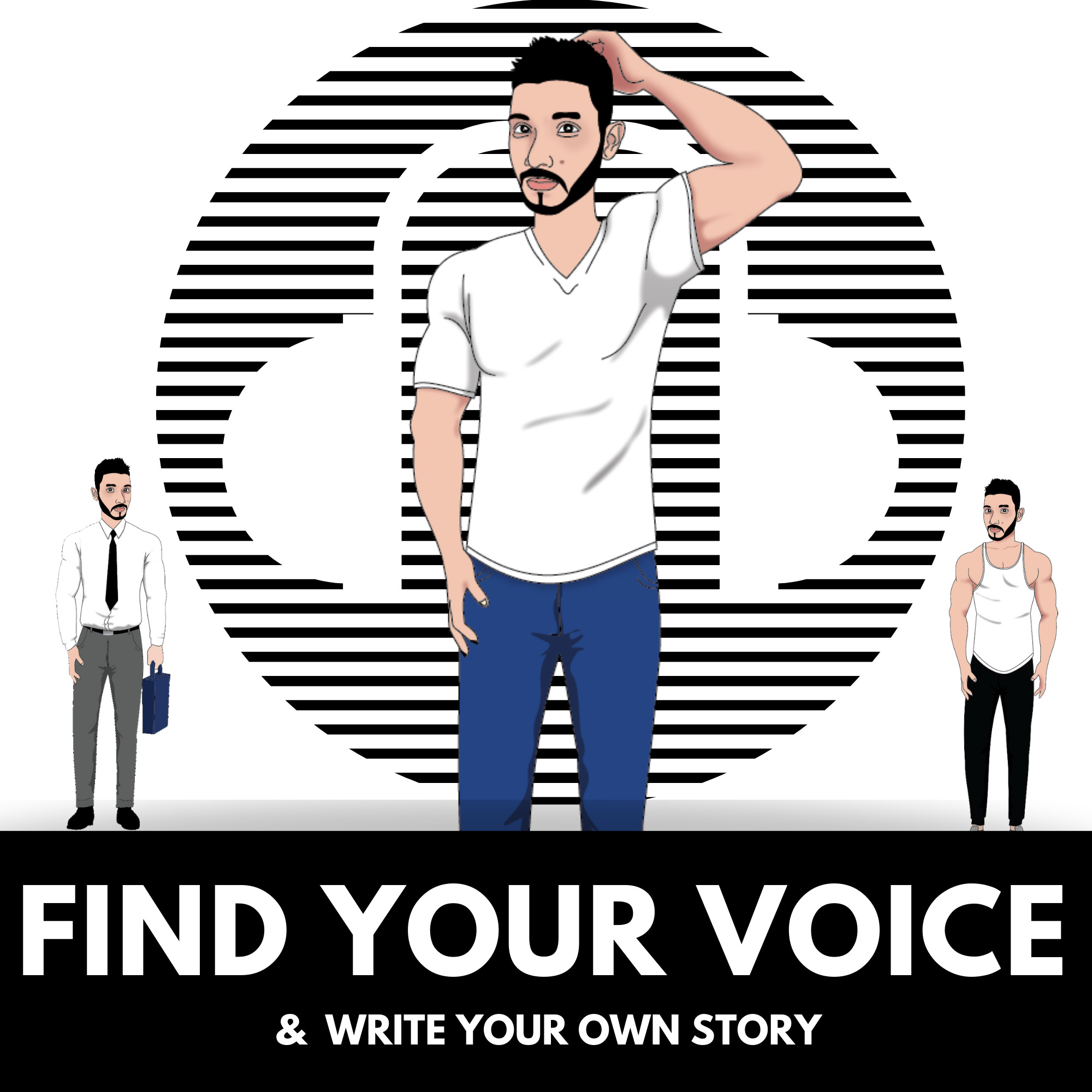 An empowering movement to help you combat your excuses, take control of your life, write your own story & most importantly Find Your Voice.
Whatever your current situation is telling you, it is not the end. It is just a chapter or page in the book of your life. This podcast will interview people from all walks of life who have faced, adversity, anxiety, grief, death, depression, family loss etc but have found a way to persevere and win. They have found their voice & have now started to write their own story.
It will also demonstrate to you that with the right mindset and correct action you too can really start taking control of your life and finding your way in life, at whatever it is that makes you happy.
Finding your voice is about showcasing your true self and making decisions for you, not to please others. It is a metaphor for finding your purpose in life and taking full responsibility and accountability for your future.
It's always been a goal to change the world, but I can't do this alone. I need your help. Join the movement and let's share our stories to not only find our own voices, but to help others too.
PLEASE CHECK OUT OUR NEW SPONSOR: https://instagram.com/healthxcel
---
See acast.com/privacy for privacy and opt-out information.
This description is from Find Your Voice.
Helping people find their voice & write their own story.
Explore more
Self-Help podcasts
Visit podcast
A random podcast 🎲