Frost & Sullivan Podcasts
Topic Discussed : Cybersecurity in Healthcare: 3 Ways Organization Can Mitigate Security Risks and Boost Its Growth Potential
Speaker: Mike Jude
Key Takeaways:
Solution providers need to articulate their value proposition, not only in business terms, but also in terms of the impact their technology will have on the delivery of healthcare and, ultimately, the wellbeing of the patient.
Identify primary barriers to establishing excellent healthcare cybersecurity.
What impact will IoT and cloud services, including computing and storage, have on healthcare cybersecurity?
What are the substantial growth opportunities?
For further insights, please join us for future podcasts and to know more about our Growth Partnership Services, reach out to [email protected] or click here to Contact Us.
Related Keywords: Cyber Security, Cloud, Cyber Attacks, IT Security, Digital Transformation, Security, Cloud Security, Automation, Machine Learning, Artificial Intelligence, Compliance, DevOps, Cyber Defence, Cloud Applications, Network Security, Analytics, Big Data, Data Analytics, Risk Management, Information Security, Cyber Crime
View full episode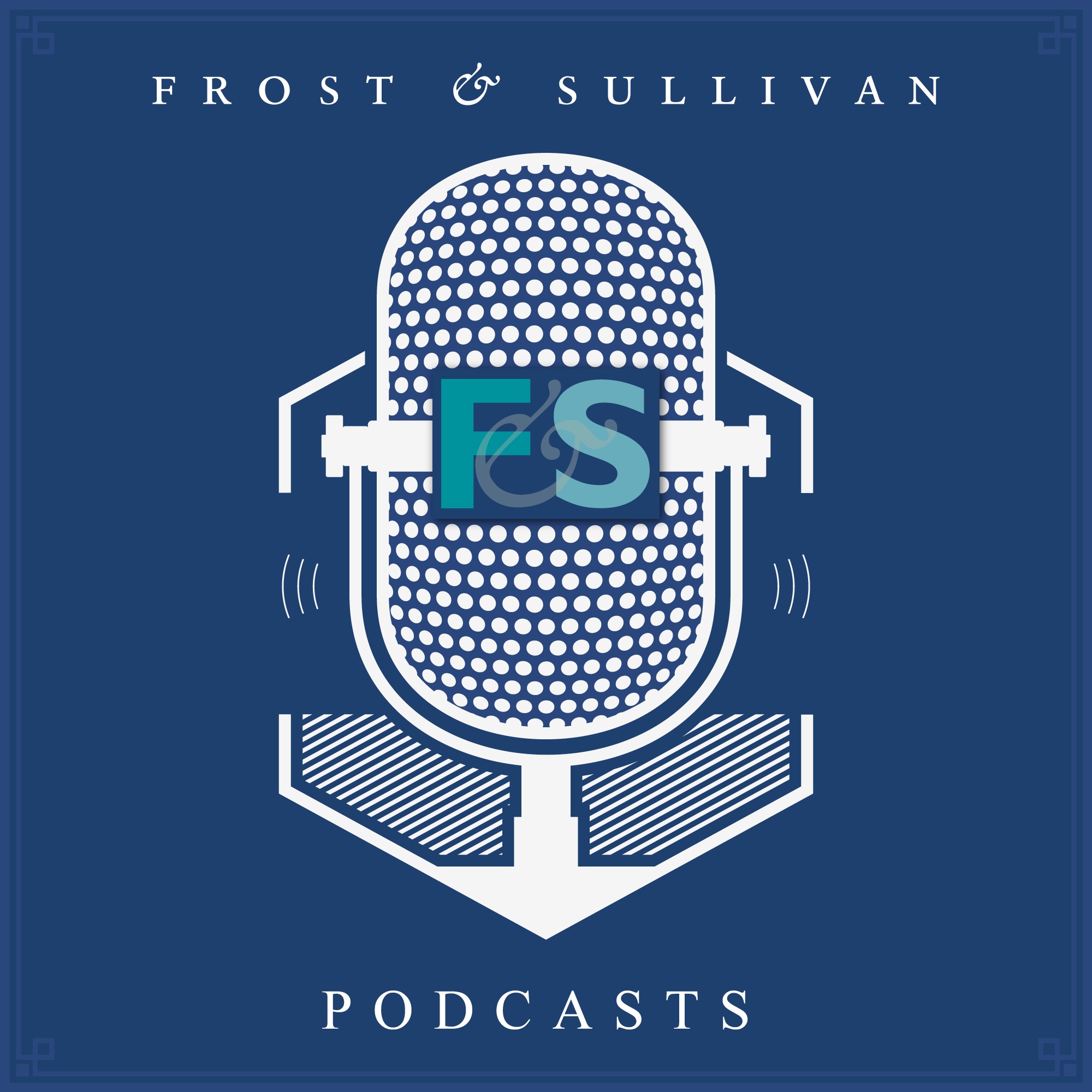 As of today, virtually all companies across industries are going through a cycle of disruption, collapse and transformation. Our global research and consulting team is uniquely positioned to not only identify growth opportunities but to also empower and inspire clients to create visionary growth strategies for their futures. Our focus on identifying the "Next Big Things" in every industry we cover enables our clients to reap the benefits of being early market entrants as we've spent more than 50 years guiding them towards transformational growth by focusing on innovation opportunities driven by powerful technologies, mega trends, emerging markets, and new business models.
Among many other approaches, as part of our Digital Transformation, we will help you gain quick insights on trending topics through our Frost Podcast series. Each podcast highlights key disruptive technologies, growth opportunities, economic trends, new business models, industry convergence scenarios and emerging geographies. Our understanding of the interplay between mega trends and high-investment technologies provides our clients with new expansion prospects through these podcasts.
Please tune into our podcasts for gaining periodical insights and to know more about our Growth Partnership Services email us at [email protected]
[This section is from the podcast author. PodMust is not responsible for its content.]
This shows focuses on Growth, Innovation and Leadership on various industries
New: tweet your review!
Share your opinion about this podcast in 1 tweet and we will display it here. Click on the button.
I tweet my review
Business podcasts
Visit podcast