Hindsight is Horrifying
A secret Johnny Depp and Christopher Walken movie? We talk "Nick of Time" on HiH
Darth was today years old when she discovered that Johnny Depp and Christopher Walken star in more than one movie together. In one of those movies, Nick of Time, Mr. Smith (Walken) threatens to murder Gene Watson's (Johnny Depp) little girl unless Watson pulls the trigger on Governor Eleanor Grant during a public speech in a downtown L.A. hotel.
And we have a movie!
This film has everything going for it on paper. You have a handsome leading man racing against the clock. You have Christopher Walken literally stalking that leading man every step of the way on his mission to kill a governor so liberal that everyone and their mom (including her own husband and the guys at the hotel bar) want her dead. Johnny's only allies are the veteran shoeshine and every single other hotel employee. In Nick of Time, there are countless build-ups with zero follow-through, and despite the stakes and talent that fill this movie to busting, it presents like a TV movie that could have used a few extra commercial breaks.
Darth and Jason enjoyed it nonetheless. But did 2-D Adam Brown have an opinion? More importantly, did Johnny off the governor?? Tune in to find out!
---
Hosted on Acast. See acast.com/privacy for more information.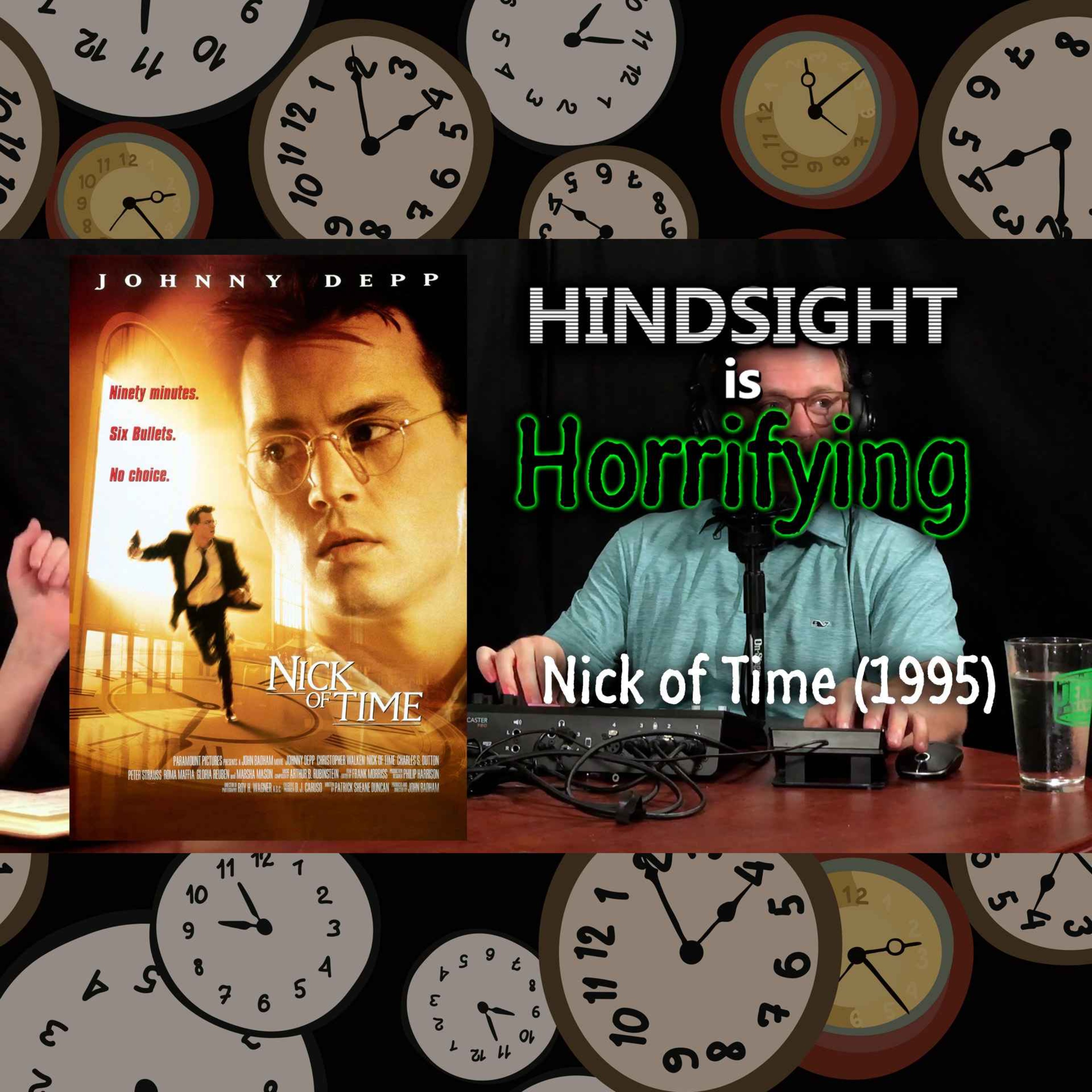 View other episodes
Description by Hindsight is Horrifying
Are you a grown-up who grew up in the TV Generation? You're in the right place! Hindsight is Horrifying is THE show for the TV Generation!
Hindsight is Horrifying is the podcast where two allegedly grown-up (and certainly somewhat cynical) hosts mine the TV shows and movies of our youth for the "grown-up" humor we just didn't get as kids.
At least that's the idea. We also do a lot of talking about movies and TV shows in general, and sometimes we even make sense!
Recorded in Alpharetta, Georgia, Hindsight is Horrifying is the show to check out if you grew up on TV and ended up just a bit cynical.
---
Hosted on Acast. See acast.com/privacy for more information.
Subscribe or follow this podcast:
We mind the TV shows and movies of our youth to find the grown-up jokes our young minds couldn't get.
Explore more
TV & Film podcasts
Visit podcast
A random podcast 🎲