Invisible Not Broken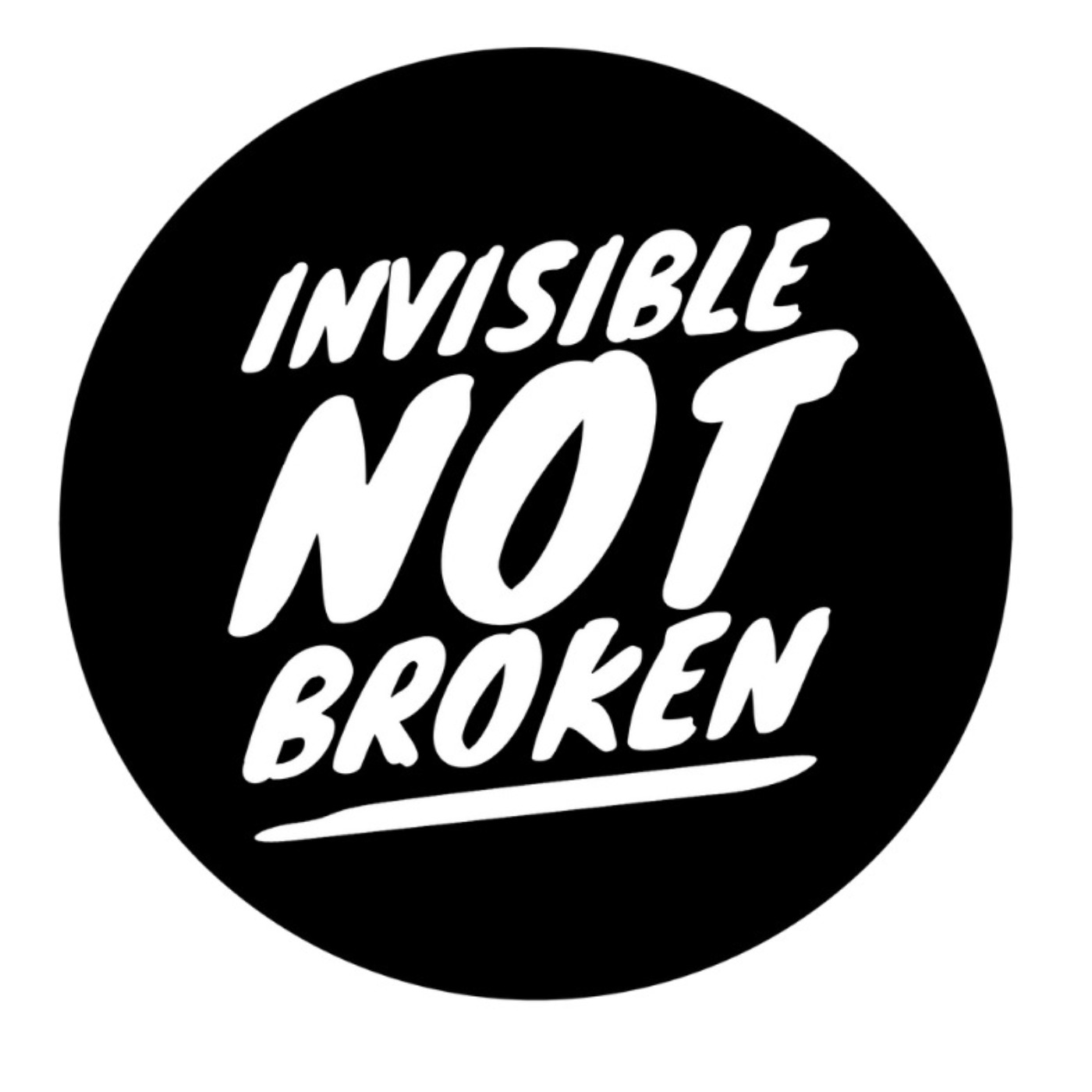 Invisible Not Broken - Chronic Illness Podcast Network
Roundtable – Ableism (Part 1) with Monica, Eva and Jason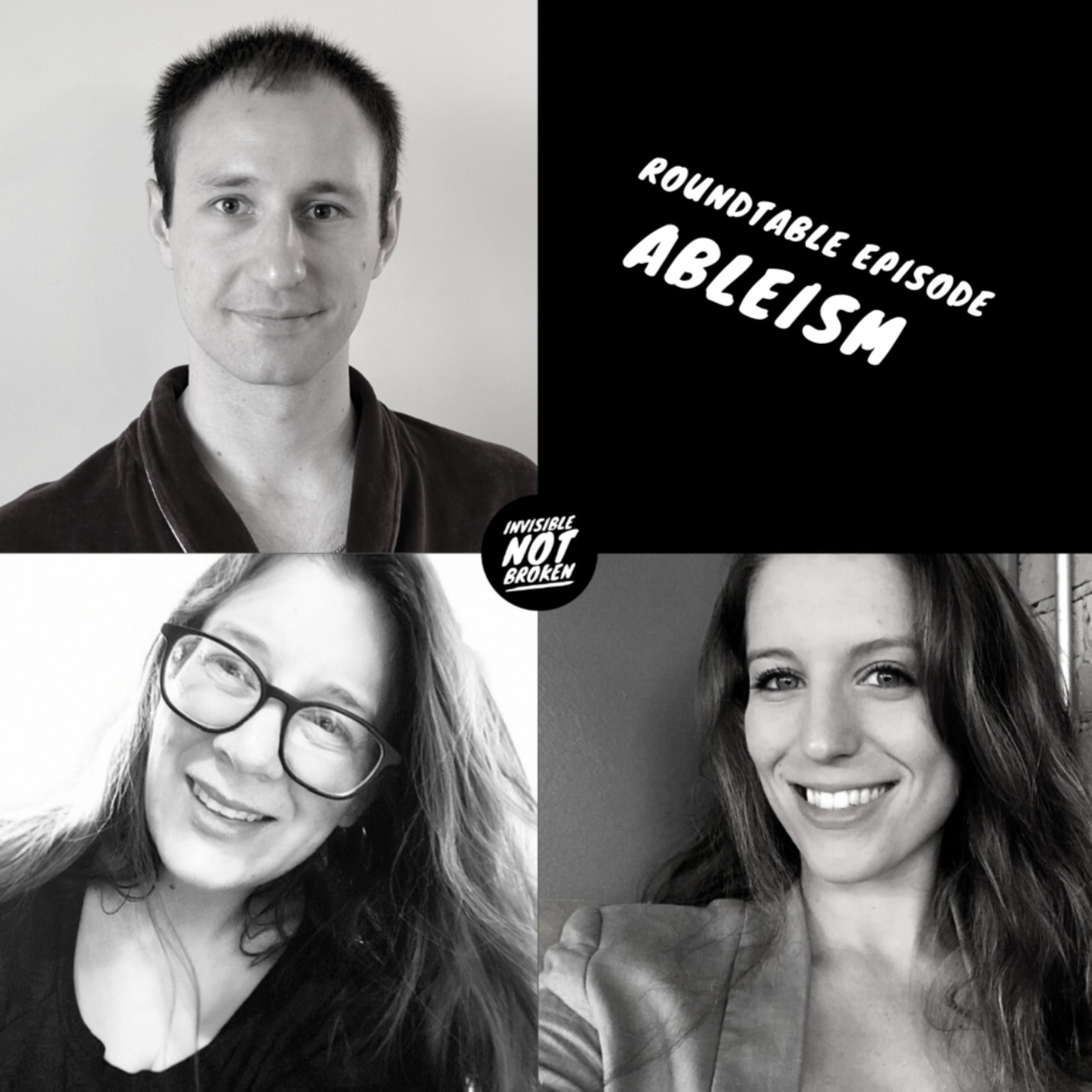 Ableism comes in all shapes and sizes AND we experience it both internally and externally.
Monica (Explicitly Sick), Eva (Humancare), and Jason (Discomfort Zone) talk about how they have experienced and dealt with ableism personally as well as give advice on what could work for others…plus other stuff around chronic illness and crap :p
TRANSCRIPT HERE (it's not fab, but hopefully it does the job, sorry!)
Finding the people that won't tell you you're crazy
All about mobility aids and our perceptions of them vs. the perception of others
gadgets that help us (ex: reMarkable tablet - not a paid promo, just love it!)
"Do I deserve this?" - what we ask when we spend money on ourselves
Travel adaptations
Ableism in healthcare
Equitable vs. Fair ("everyone gets the same" vs. "everyone gets what's needed")
3 last pieces of advice (1 hour in)
"Taking care of yourself is not losing ground ex) if you decide you need a wheelchair, you are not taking a step back, you are not losing power. I wish someone told me that a decade ago" - Monica
"Battle ableism first starts with how you receive things yourself. there is a lot you can do internally that will help you battle that in your outside world." - Eva
"Gaslighting is tough - especially with family and personal relationships. There are certain times when it can be really intense, and at times you need to give yourself distance from that person… it may be the right decision to cut them out of your life… [at the same time] it's often people who are incredibly well-intentioned and good people…so take that into consideration." - Jason
Stay tunes for Ableism - Part 2! (Which will include Dr. Lee)
How have you experienced ableism - internally and externally? Let us know what works for you in our Facebook Group!


**ALSO, BIG ANNOUNCEMENT!
Monica and Jason are both seeking your stories on gaslighting. These stories could be a part of a long-form audio story or in Monica's Magazine. Send us an email at [email protected] with a written or oral summary of your story. In the subject line, please write "gaslighting stories" as well as your country of residence.
_____
PLEASE SHARE 😍 RATE & REVIEW 👍
DON'T FORGET TO LISTEN & SUBSCRIBE TO EACH OF OUR PODCASTS :




BE KIND. BE GENTLE. BE BADASS.
---
See acast.com/privacy for privacy and opt-out information.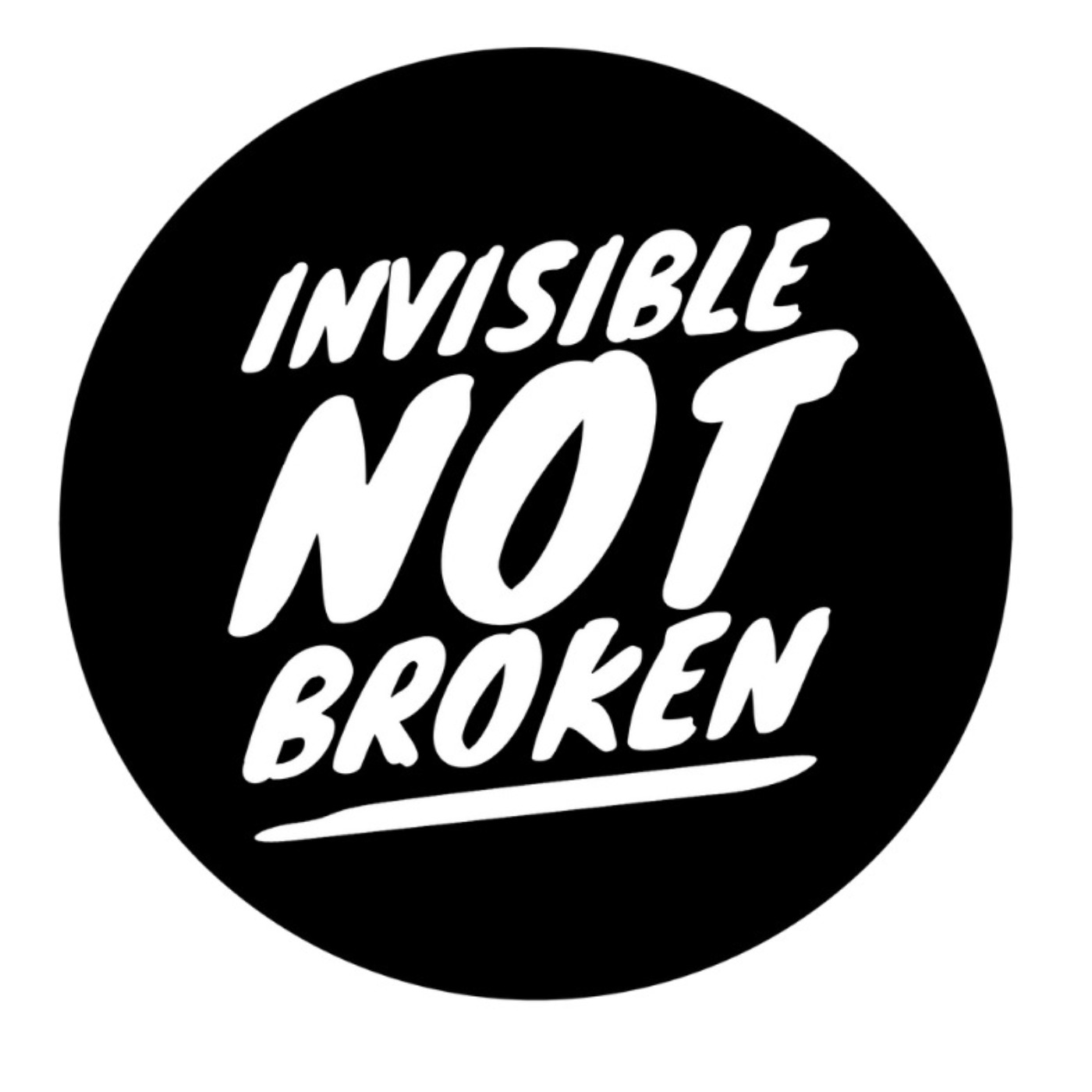 The podcast network that speaks to people with chronic illness, invisible illness, disability, and chronic pain.
"Explicitly Sick Podcast" with Monica Michelle + "[Human]care Podcast" with Eva Minkoff
Be Kind. Be Gentle. Be A Bad Ass.
---
See acast.com/privacy for privacy and opt-out information.
This description is from Invisible Not Broken.
Subscribe or follow this podcast:
Interviews and topics about life with chronic illness, disability, and invisible illness with a healthy dose of snark.
Explore more
Health podcasts
Visit podcast
A random podcast 🎲