MotoGP™ 2020: Last On The Brakes
Casey Stoner: high goals, perfectionism, and reality checks
The final episode of 2021. And it's a big one. Over half an hour of unfiltered Casey Stoner. The two-time MotoGP World Champion came to the paddock for the final two races of 2021, and was kind enough to give us a substantial amount of his time fitting around his understandably busy schedule. In this episode we talk: his entry into the World Championship and how that first year changed his entire outlook on racing, what he thinks of the current crop of MotoGP riders as well as his tips for the future, *hat tip* Pedro Acosta. We also put that classic pub-chat 'what if?' question to him… what if Marc Marquez and Casey Stoner raced each other? This is not an episode to be missed, plenty to be learned about top flight racing and life from this MotoGP Legend.
---
See acast.com/privacy for privacy and opt-out information.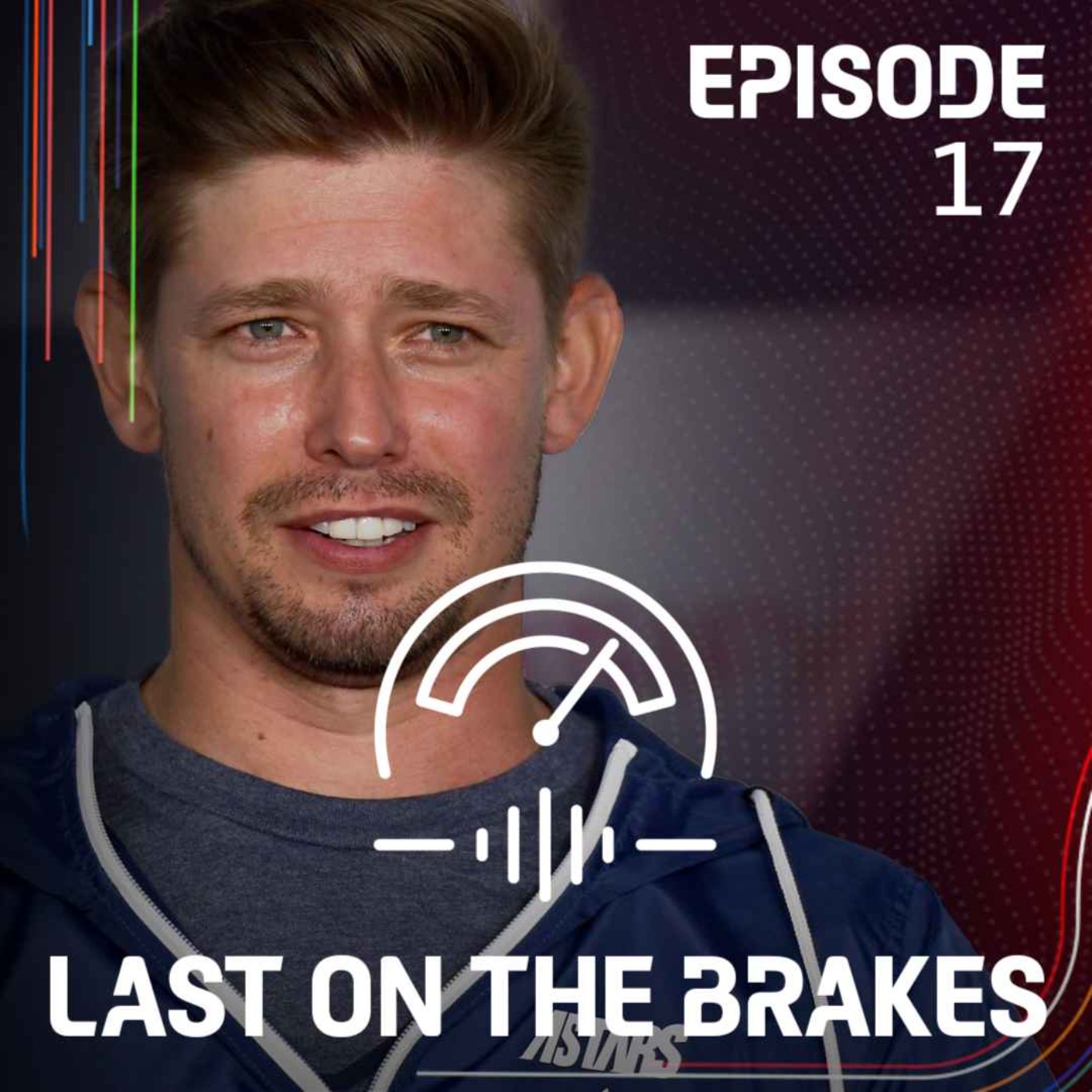 Search Results placeholder
Description by MotoGP™ 2020: Last On The Brakes
Looking for in depth conversations with the biggest names in MotoGP™, covering topics you seldom hear riders and team managers discuss? Look no further. This is the Last On The Brakes: MotoGP™ Podcast, coming to you with a brand new episode after every GP in the 2021 season, hosted by MotoGP™ World Feed reporters, Fran Wyld and Matt Dunn.
Whether you want to hear the behind the scenes 'what really happened' lines from some of the biggest stories in recent MotoGP™ history, learning what it takes to be in roles making decisions that can impact the entire industry, or what the paddock's favourite dessert is, this is the podcast for you.
---
See acast.com/privacy for privacy and opt-out information.
Subscribe or follow this podcast:
Welcome to MotoGP™, the fastest thing on two wheels! Giving you a whole new way to keep up with the sport, Last On The Brakes episodes come in two different flavours: a post-race weekend or event podcast delving into the details of each Grand Prix, and a feature episode for weeks in between, exploring some of the greatest figures in the history of the sport such as Freddie Spencer, Mick Doohan, Nicky Hayden and John Surtees – as well as different rivalries and topics… get some insights into the paddock you won't hear anywhere else from exclusive interviews and our weekly insight from ex-MotoGP™ racer John Hopkins & 500cc GP Winner & MotoGP™ Pit Lane Reporter, Simon Crafar!
Explore more
Sports & Recreation podcasts
Visit podcast
A random podcast 🎲
Featured
Mobility with Impact (ft. John Saffrett)
Economy, planet, markets and you
We are a mobile species. With the exponential development of transportation technologies and modes over the past centuries, we can now travel faster and further than ever before. But how will the world of transportation evolve by 2050? Will autonomous cars powered by AI and hyperloops with pods reaching speeds of 1000 km/h replace human drivers?
In this new episode of 2050 Investors, Kokou Agbo-Bloua wonders if we could really design a more sustainable way of getting around and contemplate a carbon-free future of transportation. He also asks John Saffrett, ALD Automotive's Deputy Chief Executive Officer, to share his perspective on mobility and the way car manufacturer have to adapt. 
"2050 Investors" offers an investigation into tomorrow's economic and market mega-trends, ahead of 2050's global sustainability targets. Sourcing information directly from market practitioners, the financial press, research reports, the podcast provides you with insights from all around the globe. New episodes once every three weeks: please subscribe, leave comments and spread the word! 
Credits. Presenter & Writer: Kokou Agbo-Bloua. Editor: Julien Moity, Vincent Nickelsen. Production Designer: Emmanuel Minelle, Radio K7 Creative. Executive Producer : Fanny Giniès. Sound Director: Antoine Larchet. Music: Rone. Graphic Design: Cedric Cazaly.

Whilst the following podcast discusses the financial markets, it does not recommend any particular investment decision. If you are unsure of the merits of any investment decision, please seek professional advice. 
Search Results placeholder