MotoGP™ 2020: Last On The Brakes
Alex Marquez: what it really means to be a World Champion
Alex Marquez like you've never heard him before. We sit down with the double World Champion to talk about life on and off the bike, his interests outside of the sport, and why he thinks it's not always a good thing winning a World Championship when you're barely 18 years old. Plus: we wanted to know what it's like to be asked questions about someone else in just about every interview he's ever done. This is an episode where we really do save the best bits till last! Thanks for your quick fire questions suggestions, we've put our favourites at the end of the episode! Catch you after the summer break!
---
See acast.com/privacy for privacy and opt-out information.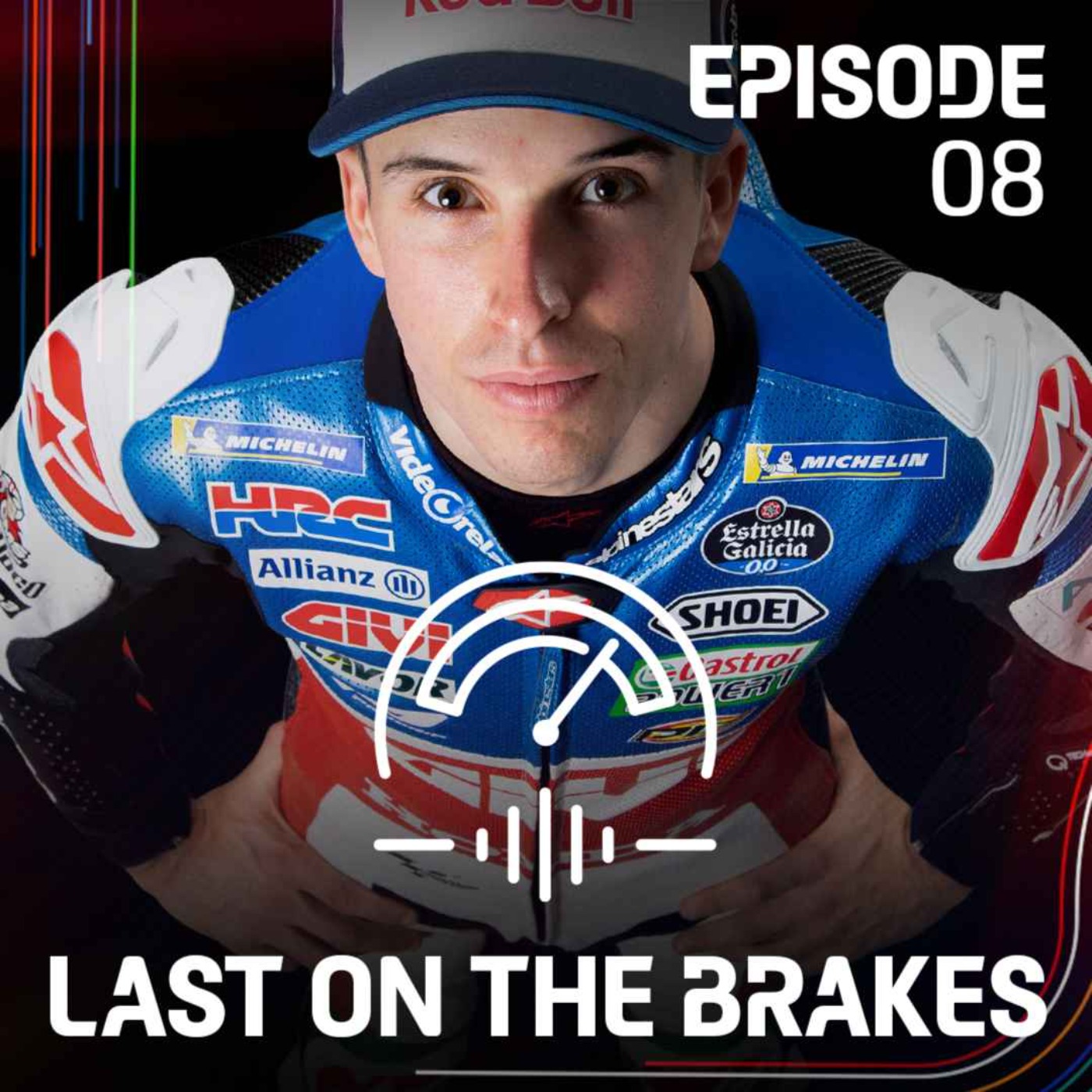 Search Results placeholder
Description by MotoGP™ 2020: Last On The Brakes
Looking for in depth conversations with the biggest names in MotoGP™, covering topics you seldom hear riders and team managers discuss? Look no further. This is the Last On The Brakes: MotoGP™ Podcast, coming to you with a brand new episode after every GP in the 2021 season, hosted by MotoGP™ World Feed reporters, Fran Wyld and Matt Dunn.
Whether you want to hear the behind the scenes 'what really happened' lines from some of the biggest stories in recent MotoGP™ history, learning what it takes to be in roles making decisions that can impact the entire industry, or what the paddock's favourite dessert is, this is the podcast for you.
---
See acast.com/privacy for privacy and opt-out information.
Subscribe or follow this podcast:
Welcome to MotoGP™, the fastest thing on two wheels! Giving you a whole new way to keep up with the sport, Last On The Brakes episodes come in two different flavours: a post-race weekend or event podcast delving into the details of each Grand Prix, and a feature episode for weeks in between, exploring some of the greatest figures in the history of the sport such as Freddie Spencer, Mick Doohan, Nicky Hayden and John Surtees – as well as different rivalries and topics… get some insights into the paddock you won't hear anywhere else from exclusive interviews and our weekly insight from ex-MotoGP™ racer John Hopkins & 500cc GP Winner & MotoGP™ Pit Lane Reporter, Simon Crafar!
Explore more
Sports & Recreation podcasts
Visit podcast
A random podcast 🎲