Musicals Taught Me Everything I Know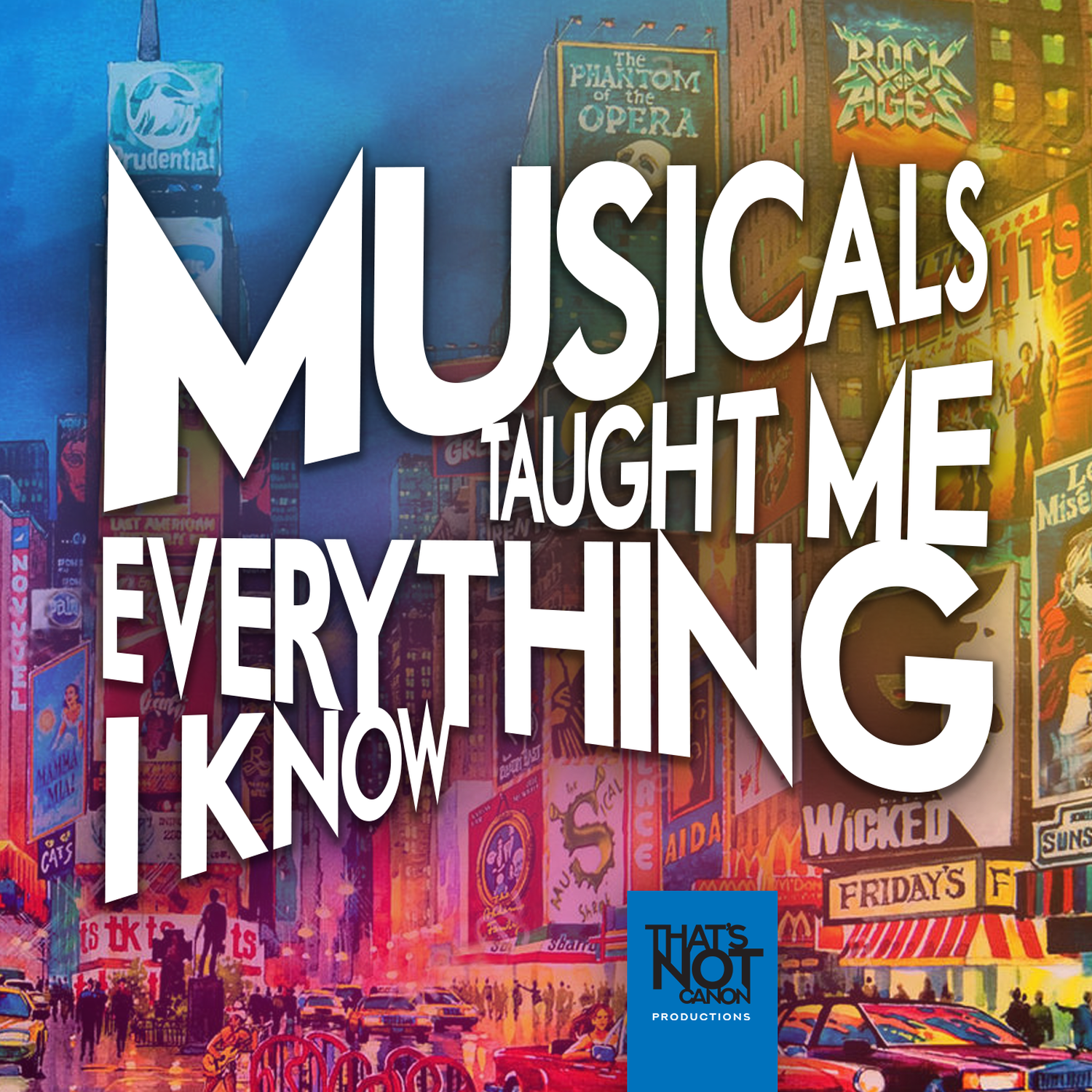 Musicals Taught Me Everything I Know
HMS Pinafore with Shannon Foley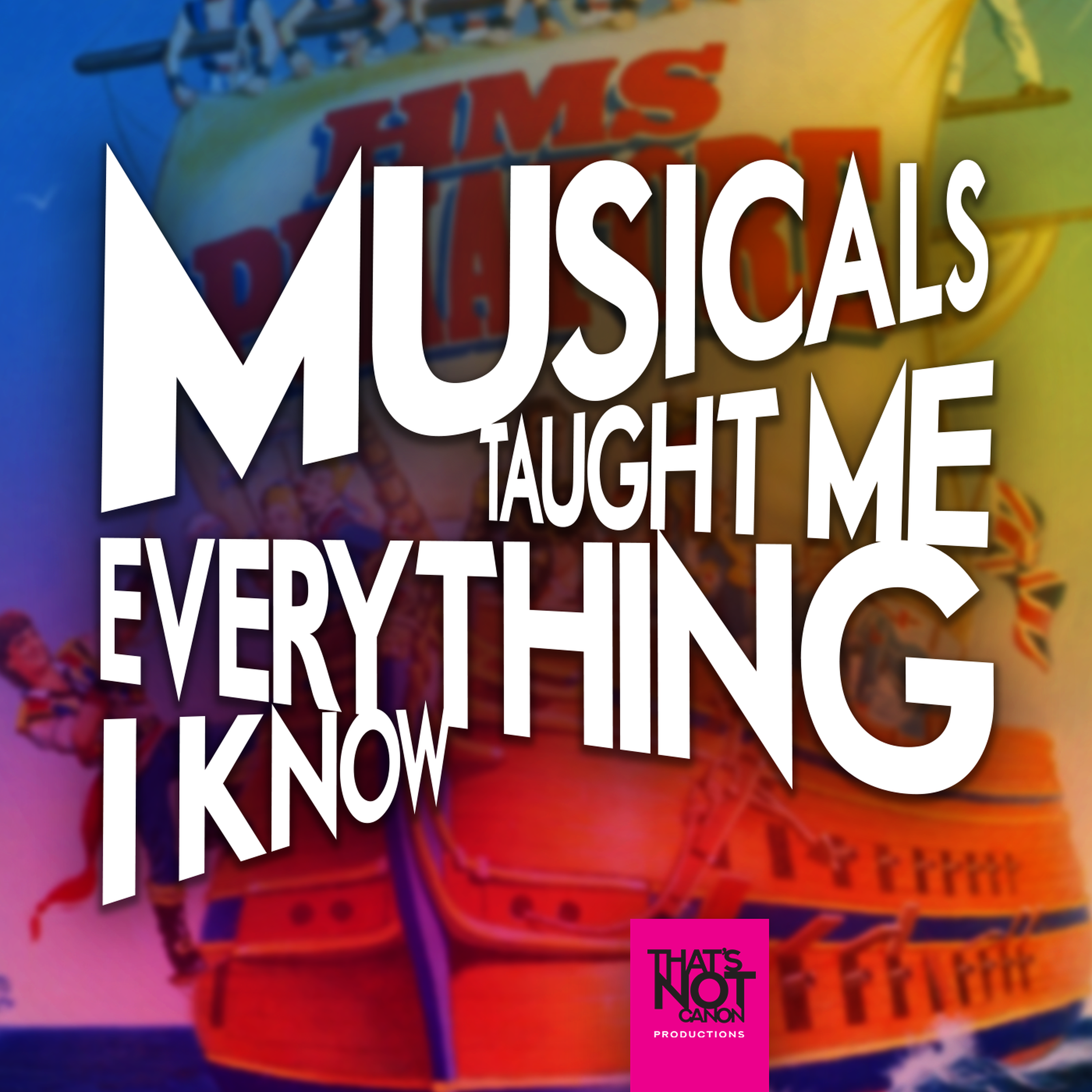 Search Results placeholder
In this episode, we chat with Shannon Foley about what lessons can be learned from the sea-faring comic opera - HMS Pinafore.
The Era wrote: Seldom indeed have we been in the company of a more joyous audience. ... [Gilbert and Sullivan] have on previous occasions been productive of such legitimate amusement, such novel forms of drollery, such original wit, and unexpected whimsicality, that nothing was more natural than for the audience to anticipate an evening of thorough enjoyment. The expectation was fulfilled completely. Those who believed in the power of Mr Gilbert to tickle the fancy with quaint suggestions and unexpected forms of humour were more than satisfied, and those who appreciate Mr Arthur Sullivan's inexhaustible gift of melody were equally gratified; while that large class of playgoers who are pleased with brilliant dresses and charming stage effects declared themselves delighted. The result, therefore, was "a hit, a palpable hit" ... there were some slight drawbacks [such] as the severe cold that affected Mr. Rutland Barrington [the captain], and almost prevented his singing.
https://en.wikipedia.org/wiki/Arthur_Sullivan
https://en.wikipedia.org/wiki/W._S._Gilbert
https://en.wikipedia.org/wiki/Gilbert_and_Sullivan
https://en.wikipedia.org/wiki/H.M.S._Pinafore
https://www.imdb.com/title/tt0490959/
https://www.guidetomusicaltheatre.com/shows_h/hms_pinafore.htm
https://stageagent.com/shows/operetta/387/hms-pinafore
https://en.wikipedia.org/wiki/Richard_D%27Oyly_Carte
Like us on Facebook! Follow us on Twitter! Support us on Patreon!
Email us: [email protected]
Visit our home on the web thatsnotcanon.com
Our theme song and interstitial music all by the one and only Benedict Braxton Smith.
Support this show http://supporter.acast.com/musicals-taught-me-everything-i-know.
---
See acast.com/privacy for privacy and opt-out information.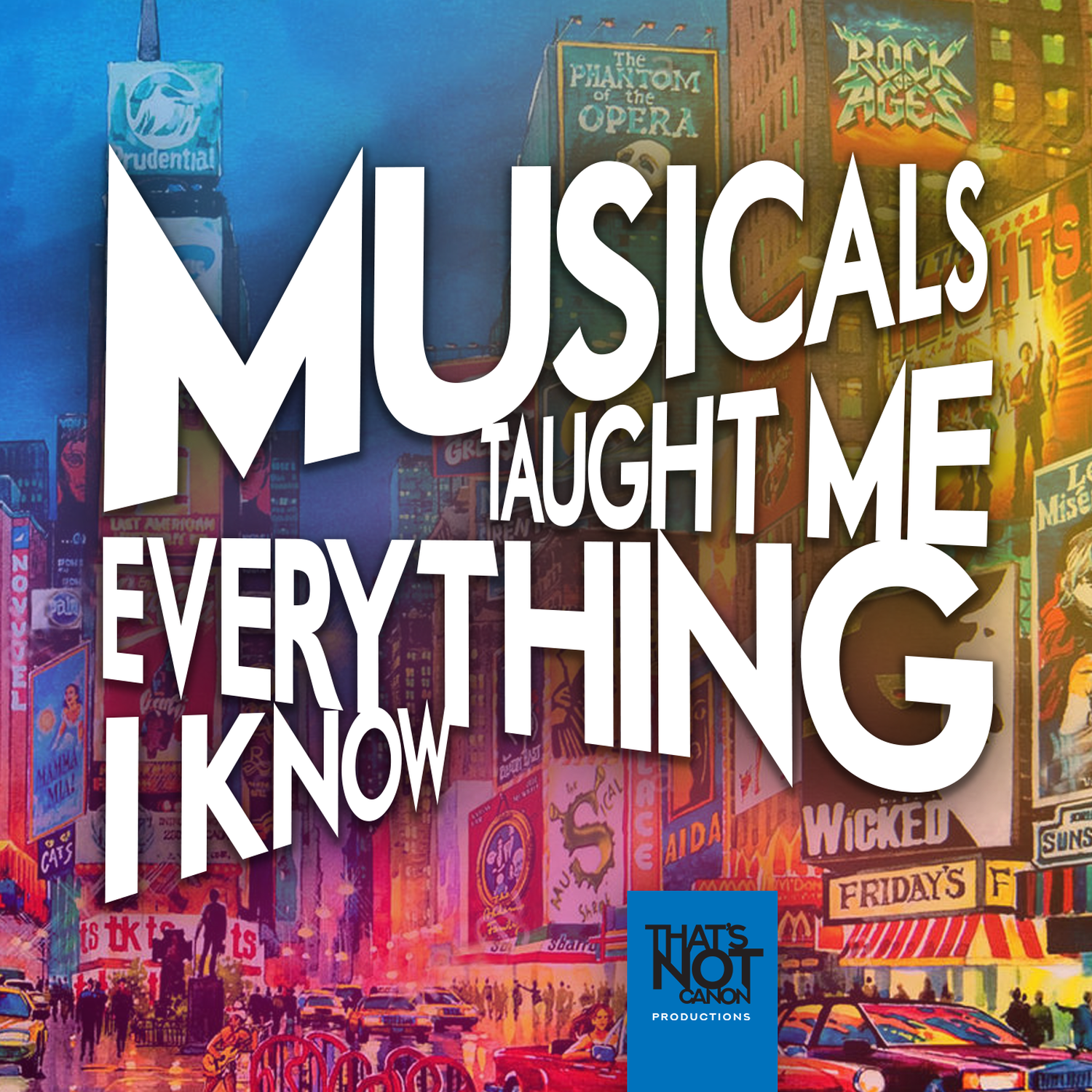 A podcast by musical-lovers for musical-lovers. Together our hosts will mine their musical libraries in order to learn whatever it is that musicals have to teach!
Support this show http://supporter.acast.com/musicals-taught-me-everything-i-know.
This description is from Musicals Taught Me Everything I Know.
THIS PODCAST WILL SERVE TO PROVE THAT ALL OF LIFE'S TRUTHS CAN BE FOUND IN MUSICALS! TRUTHS LIKE: THE TRUE MEANING OF LOVE IS, IN FACT, STOCKHOLM SYNDROME (BEAUTY AND THE BEAST), THAT GIANT CORPORATIONS REALLY DO KNOW BEST, AND WE SHOULD SUBMIT TO THEIR WISDOM (URINETOWN) AND, THAT TAP DANCING REALLY DOES SOLVE ALL OF LIFE'S PROBLEMS (MACK AND MABEL). Each week our hosts explore the historical and social impacts of a particular musical – suggested by their guest host for that week. They will discuss at length the life lessons that we can take away from these modern philosophical treatises. Musicals old and new, classics and flops, star-vehicles and one-night disasters are all up for consideration.
Arts podcasts
Visit podcast
A random podcast 🎲