My question to Angela Merkel
Bonus Episode: Interview with Alexis Tsipras
Alexis Tsipras: "Angela Merkel did not succeed in making Europe less German but she tried to make Germany more European."
In this bonus episode of my question to Angela Merkel, Alexis Tsipras, who was the Greek Prime Minister during one of the most important crises for his country and the EU, tells of his fascinating relationship with Angela Merkel, an adversary, just as much as an attentive counterpart. While he deplores her firmness with regard to budgetary austerity, he also praises her ability to listen, her knowledge of issues and her honesty. He delivers an exhaustive and fascinating portrait of the German Chancellor.
Available on EuroPod and on all listening platforms.
---
See acast.com/privacy for privacy and opt-out information.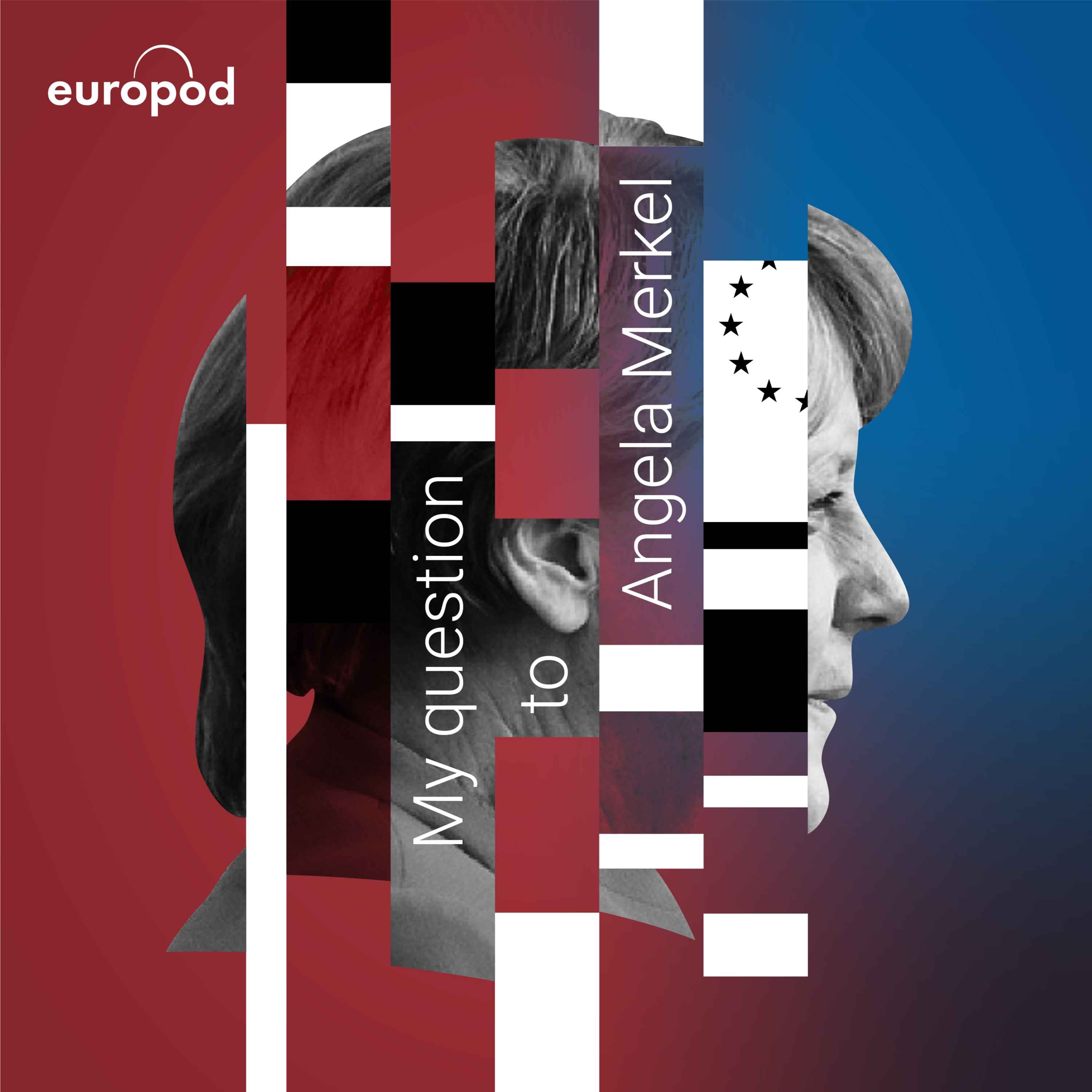 Search Results placeholder
Description by My question to Angela Merkel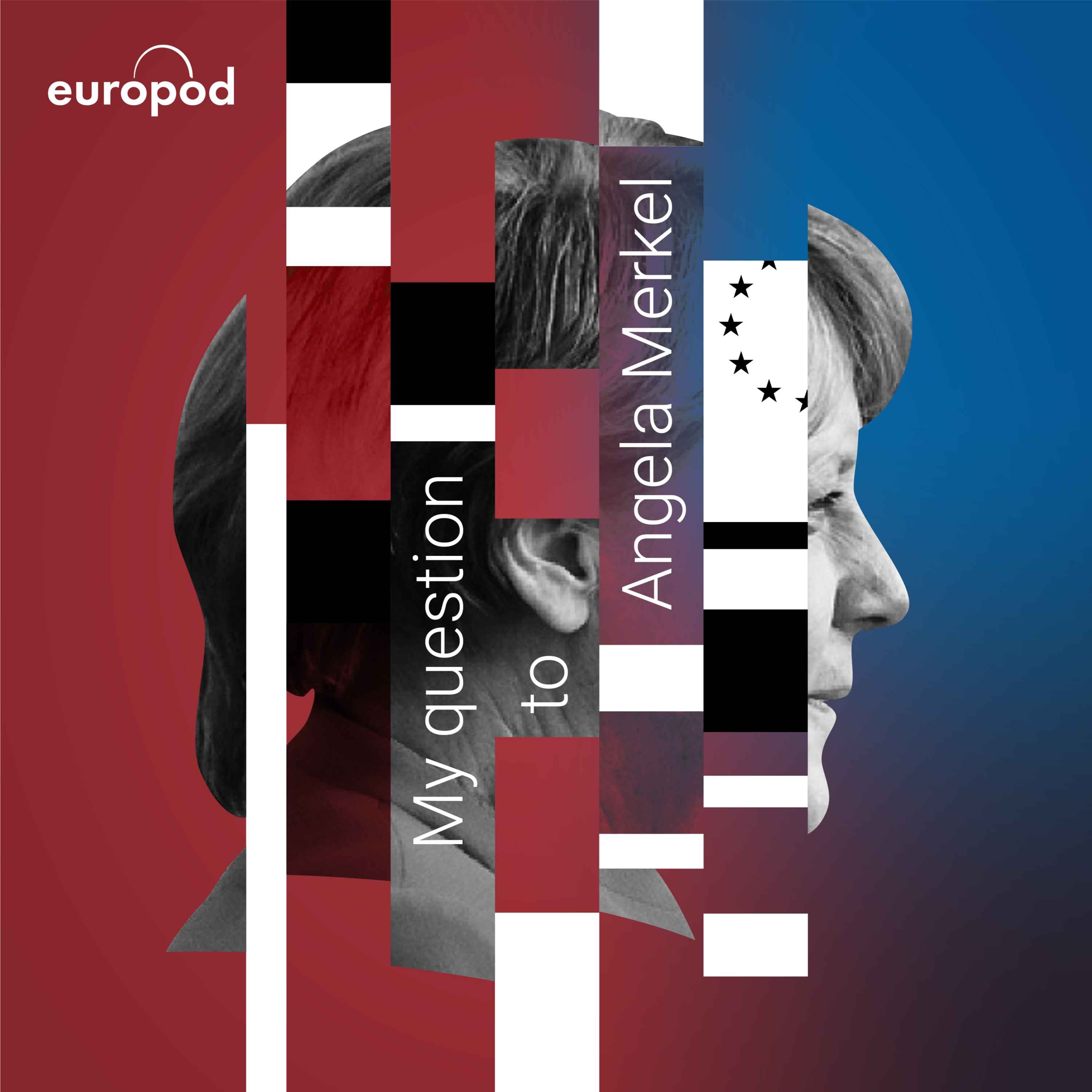 Angela Merkel, Europe's most influential personality in the 21st century is getting ready to give up power. Emilia, Berlin correspondent for a European media company, has been selected to take part in a panel of journalists and will ask Merkel one question. But which question? She proceeds with an investigation and interviews to find THE exact right question.
My question to Angela Merkel is a documentary podcast. The journalistic investigation relies on exhaustive research and exclusive testimonies coming from several European personalities (Alexis Tsipras, François Hollande, Jean Claude Juncker, etc). A smaller fictional picture is created to present a greater factual history.
Every week a new episode is released. If you don't want to miss them, follow us on all streaming platforms (Itunes, Spotify, etc.).
Discover also the French, Italian and Spanish versions of the series on our platform EuroPod
Follow us on our social media channels on Twitter, Instagram, Facebook, and Linkedin.
New! Listen via Accordion - a brand new technology that gives you control of duration (English version only)
A Bulle Media Production, with the participation of Cafébabel.
---
See acast.com/privacy for privacy and opt-out information.
Subscribe or follow this podcast:
Explore more
News & Politics podcasts
A random podcast 🎲
Featured
Mobility with Impact (ft. John Saffrett)
Economy, planet, markets and you
We are a mobile species. With the exponential development of transportation technologies and modes over the past centuries, we can now travel faster and further than ever before. But how will the world of transportation evolve by 2050? Will autonomous cars powered by AI and hyperloops with pods reaching speeds of 1000 km/h replace human drivers?
In this new episode of 2050 Investors, Kokou Agbo-Bloua wonders if we could really design a more sustainable way of getting around and contemplate a carbon-free future of transportation. He also asks John Saffrett, ALD Automotive's Deputy Chief Executive Officer, to share his perspective on mobility and the way car manufacturer have to adapt. 
"2050 Investors" offers an investigation into tomorrow's economic and market mega-trends, ahead of 2050's global sustainability targets. Sourcing information directly from market practitioners, the financial press, research reports, the podcast provides you with insights from all around the globe. New episodes once every three weeks: please subscribe, leave comments and spread the word! 
Credits. Presenter & Writer: Kokou Agbo-Bloua. Editor: Julien Moity, Vincent Nickelsen. Production Designer: Emmanuel Minelle, Radio K7 Creative. Executive Producer : Fanny Giniès. Sound Director: Antoine Larchet. Music: Rone. Graphic Design: Cedric Cazaly.

Whilst the following podcast discusses the financial markets, it does not recommend any particular investment decision. If you are unsure of the merits of any investment decision, please seek professional advice. 
Search Results placeholder