On The Ledger
#49 Filecoin, How Blockchain Can Manage Your Data
Scale is a problem we all have to deal with. Especially the scale of the data we will consume in the next years. In 2021, the internet consumed 79 zettabytes, that's the equivalent of 79 B laptops with 1TB storage capacity each. Thing is, despite this data being ours, we actually don't own it, internet companies do and they absorb it and sell it back to us in the form of advertising, which is quite profitable. Blockchain and decentralized storage technologies offer an alternative to that system, one in which you & I can truly own and monetize our data without a middleman.
And of course, project that's pushing the boundaries of this space is FileCoin, a decentralized storage network designed to store humanity's most important information. Good news is that we've just integrated it with Ledger. But what is FileCoin exactly? Why is FileCoin useful? And what can you do with your FIL through Ledger?
In this new episode of On the Ledger, we meet with Jonathan Victor, Ecosystem lead at Protocol Labs, and Roman Beyon, Blockchain Product Manager at Ledger, on how Filecoin compares with the first years of Tesla, why it can be called a "privacy coin" and how smart contracts can give more liberty on what people want to do with their data.
---
Hosted on Acast. See acast.com/privacy for more information.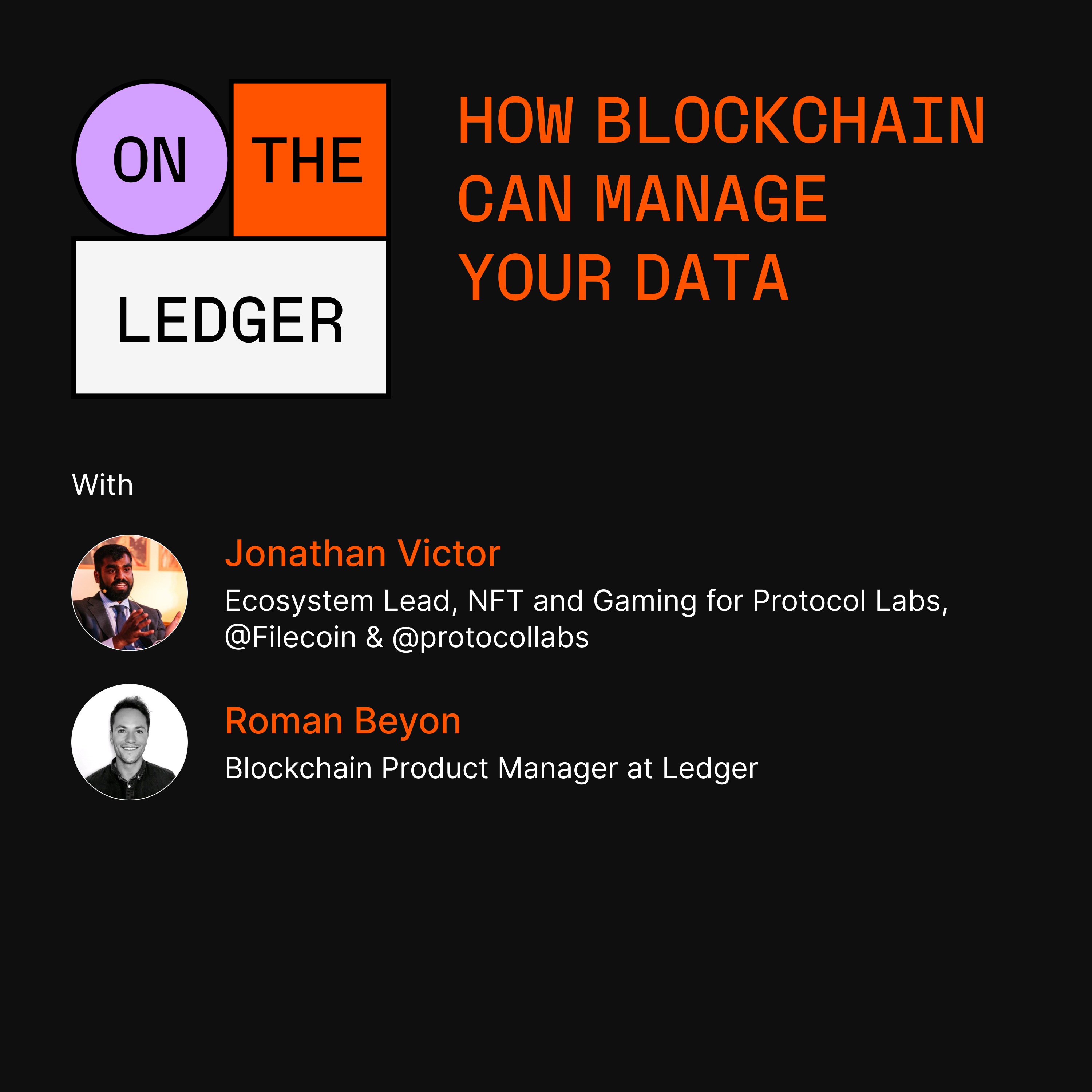 View other episodes
Description by On The Ledger
Every week, Ledger takes you through the news, hopes and downs that shatter the crypto space. Meet Ledger people, experts and partners. Listen to their stories and vision on the future of DeFi, Web3, Bitcoin. Be the first to learn Ledger updates and new nifty features.
30 minutes to keep up the pace and stay up to date.
---
Hosted on Acast. See acast.com/privacy for more information.
Subscribe or follow this podcast:
Explore more
Business podcasts
A random podcast 🎲