On The Ledger
#62 OBJKT, Where Artists Are Collectors, And Vice Versa
OBJKT is a marketplace that truly feels like a community – with 20,000 monthly active users and 6 millions tokens available, artists are also collectors, and, quite often, the other way around.
It's a place that is 100% organic, that feels like the indie-rock scene in the overall NFT ecosystem.
How can we build it so it becomes "bigger than we could ever imagine"? How can we make it well-known without giving even two cents to marketing? How can we ensure it remains accessible for everyone?
As OBJKT is now integrated on the Discover section of our Ledger Live app, we are very pleased to meet with its three founders Viktor Felder, Brian and Timothy McAlister for an insightful conversation with Ledger's Chief Experience Officer Ian Rogers on its creation, how many lives it has changed since then, and what's coming up for OBJKT in 2023.
---
Hosted on Acast. See acast.com/privacy for more information.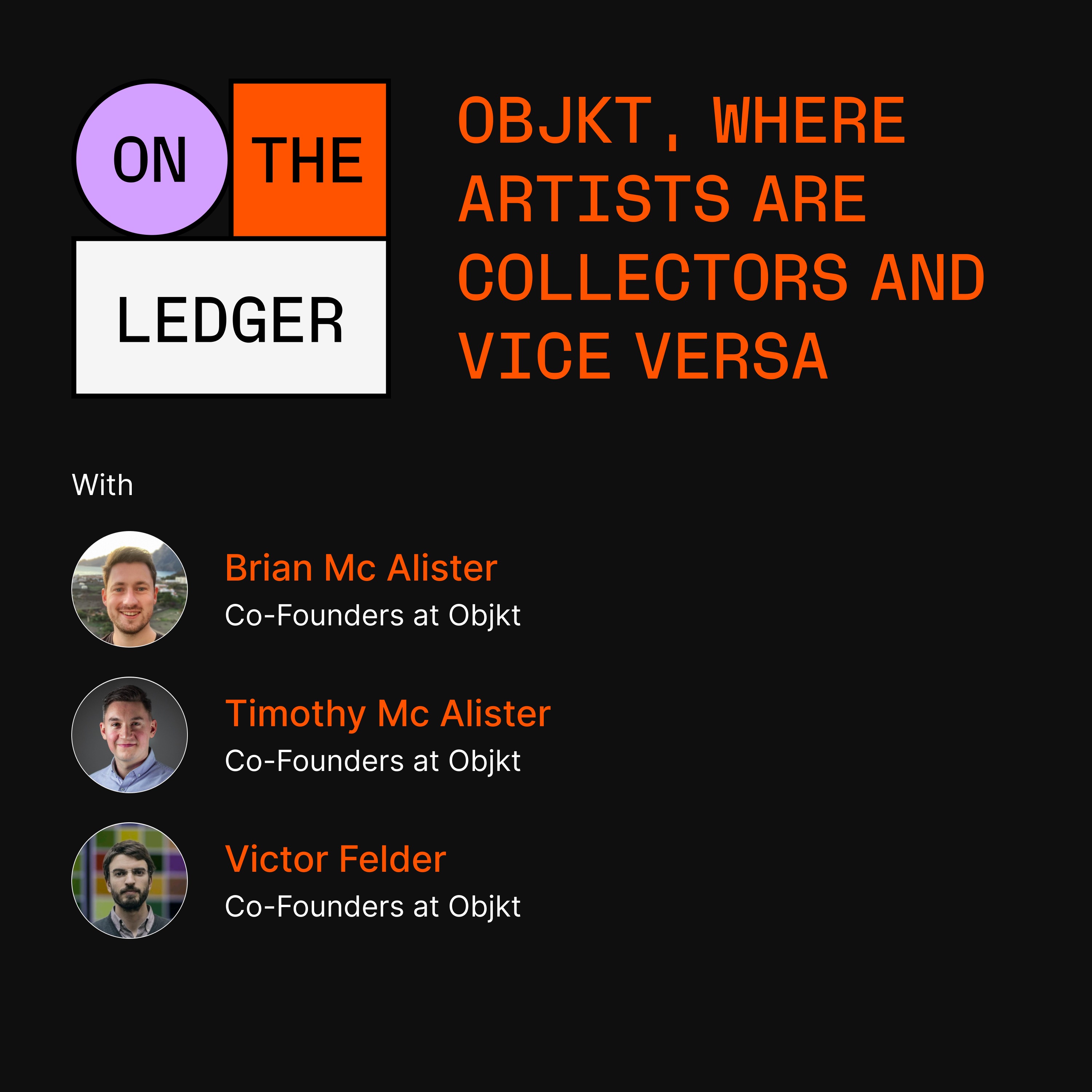 View other episodes
Description by On The Ledger
Every week, Ledger takes you through the news, hopes and downs that shatter the crypto space. Meet Ledger people, experts and partners. Listen to their stories and vision on the future of DeFi, Web3, Bitcoin. Be the first to learn Ledger updates and new nifty features.
30 minutes to keep up the pace and stay up to date.
---
Hosted on Acast. See acast.com/privacy for more information.
Subscribe or follow this podcast:
Explore more
Business podcasts
A random podcast 🎲
sponsored
This time on The Edge, you'll hear from Sydney McLaughlin, American hurdler and sprinter, and discover the moments that shaped Sydney's career.