One Step Beyond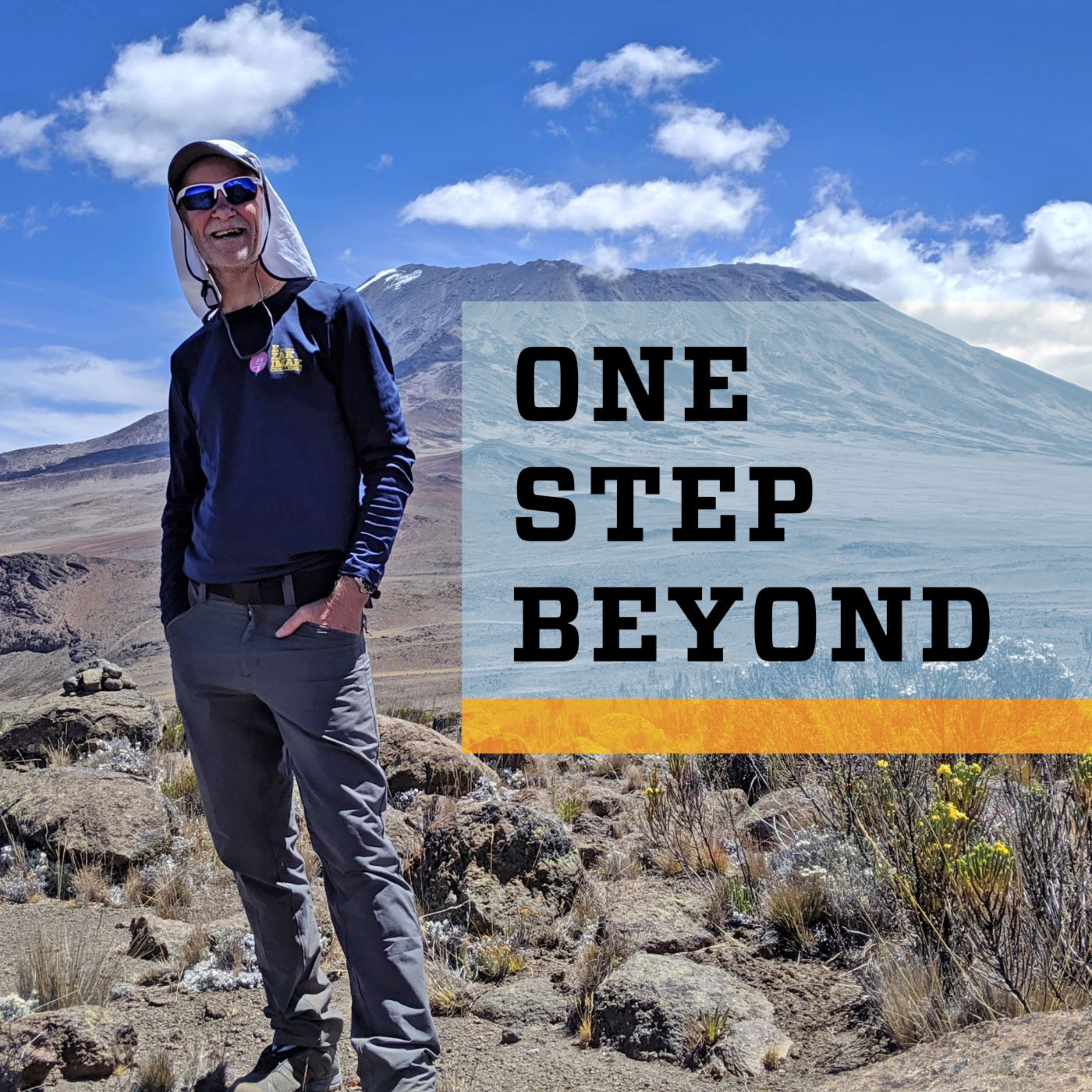 Ep. 25: The Anniversary Episode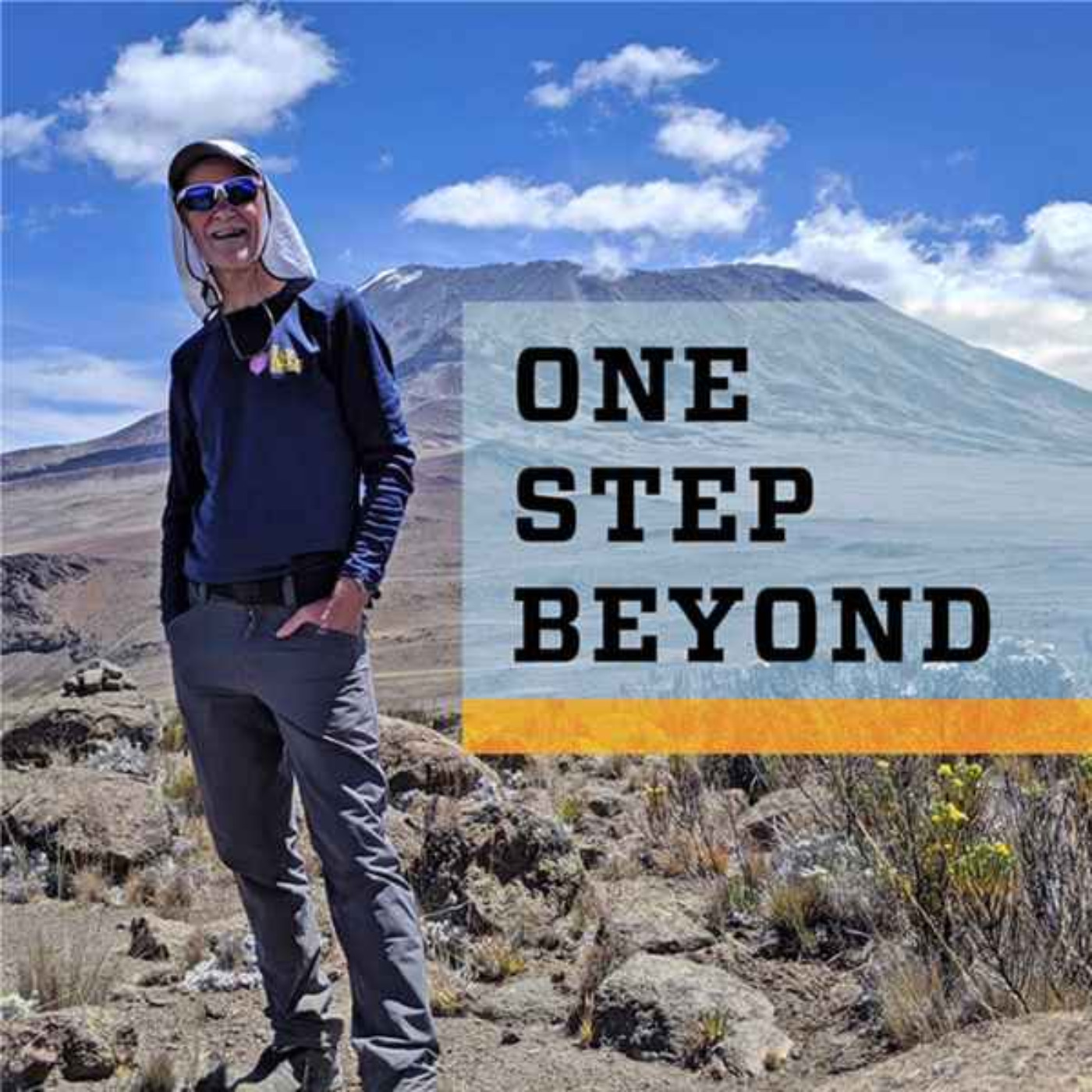 One Step Beyond is one year old, and to celebrate, we revisit some of our best episodes and catch up with the guests, each of whom was invited to answer four questions about how they coped with this past pandemic year and how they are staying optimistic and motivated moving forwards. A dozen of them responded, sending in their recorded replies from five different continents, and over the course of this episode, you'll hear from authors, runners, painters, adventurers, film-makers, musicians, skiiers, medical volunteers, zen teachers, walkers, travelers, barefooters, minimalists, entrepreneurs, high school teachers, hikers, vegans and, above all, from people who have taken a step outside their comfort zones to enrich their lives. It's a feast of food for thought.
Thank you to Tim Kelly, Paula Lucas, Ric Dragon, Navalayo Osembo, Bill Hoffman, Zuisei Goddard, Olie Hunter-Smart, Trevor Warman, Adam Fletcher, David Watts Barton and Julie McGuire for taking part in this special episode. Thanks to all the other guests from the past year, and to all of you, the listeners and supporters, for making this such a successful first 25 shows. This episode runs longer than usual, and it was later than usual in landing, but it's hopefully worth the wait and should be worth its length, too.
People, places and entities featured in this Episode:
Carla Rhodes article on the Greater Adjutant in the New York Times
For questions or comments, or to subscribe to the newsletter, e-mail [email protected]
Join One Step Beyond on social media at:
Instagram is OneStepBeyondPodcast
Facebook is One Step Beyond with Tony Fletcher
Twitter is OneStepBeyondP1
And your host can be found here:
Support this show http://supporter.acast.com/onestepbeyond.
---
See acast.com/privacy for privacy and opt-out information.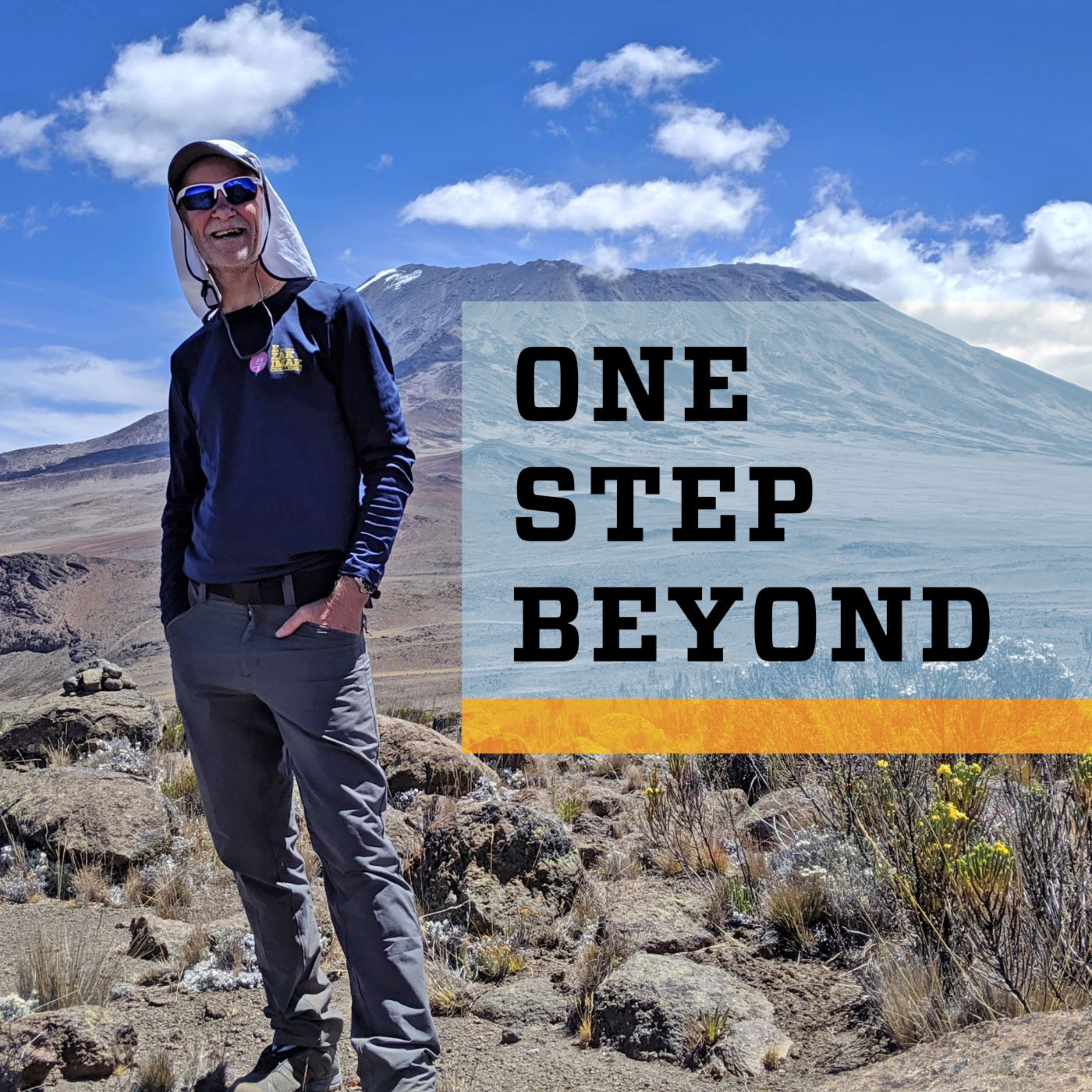 Hey you… Join author, runner, broadcaster, and traveler Tony Fletcher on this show about positively engaging with the world outside our door.
Whether it's to hike a local trail or climb a distant mountain, move to a new country or travel somewhere unusual, run a first 5k or tackle an ultra-marathon, One Step Beyond documents people who take a step outside their comfort zone to enrich their life. With interviews, features and field recordings.
Tony Fletcher is the British-born author of ten books, including best-selling biographies of Keith Moon, Wilson Pickett, R.E.M. and The Smiths. In 2016, he backpacked around the world with his wife and then 11-year old younger son. In 2019 he hosted and wrote "It's A Pixies Podcast." A keen runner, with dozens of road and trail marathons to his name, he lives in Kingston, New York.
Questions or comments or to Subscribe to the One Step Beyond newsletter: [email protected]
Support this show http://supporter.acast.com/onestepbeyond.
---
See acast.com/privacy for privacy and opt-out information.
This description is from One Step Beyond.
Subscribe or follow this podcast:
Take a step outside your comfort zone and enrich your life.
Explore more
Health podcasts
A random podcast 🎲