One Step Beyond
Have you ever considered upping your outdoor game to take on an ultra marathon? Or do you consider those who willingly subject themselves to something like Manitou's Revenge – the 54 mile race through, or rather, up and down the Catskill Mountains, and which One Step Beyond's Tony Fletcher just completed for the second time – to be complete lunatics worthy only of an almost morbid fascination?
Either way, this episode is for you. Rather than bore you with his own race account, Tony talks instead with Manitou's co-director Mike Siudy. They discuss what it takes to run an ultra marathon in terms of being on your feet for up to 24 hours, and what it takes to run an ultra marathon in terms of hosting an event where there are frequently hours between aid stations, weather is unpredictable, some racers will inevitably drop out, and the volunteers can be on the mountains for longer than the runners.
Mike knows of what he hosts: he has competed in six of the eight Manitou's held since the inaugural event in 2013, and holds the fastest known time for tackling all 35 of the Catskill Mountains 3500ft peaks in one fell swoop, in 2018, 144 miles, in 57 hours and change. And this from a man who says he hates 100-miler events and prefers hiking to running.
Which brings us to the main point: ultra marathons like this may be appear masochistic from the outside, but they are strategic, varied, beautiful, involve substantial amounts of hiking and above all they are – though not always in the moment – FUN! You will hear Mike and Tony exchange a few laughs about the course, and if you enjoy this episode, you will love the next one, in which five competitors from Manitou's sit around a Zoom call and reminisce about the highs and lows of a race that takes in over 15,000 ft of climbing – and an additional 1,000 feet of descent.
Links for this episode:
Cat's Tail Trail Marathon website
Mike Siudy's "Catskill 35 Direttissima" (FKT for all 35 x 3500ft peaks)
Charlie Gadol, Race co-director, on the Long Path in support of the NY/NJ Trail Conference
Ultra Sign-Up – for future ultra events
Questions/comments/suggestions/free beer? Use this e-mail [email protected], where you can also subscribe to the newsletter.
Or, find One Step Beyond on social media at:
Instagram is OneStepBeyondPodcast
Facebook is One Step Beyond with Tony Fletcher
Twitter is OneStepBeyondP1
Incidental music is by Noel Fletcher
And your host can be found here:
Support this show http://supporter.acast.com/onestepbeyond.
---
See acast.com/privacy for privacy and opt-out information.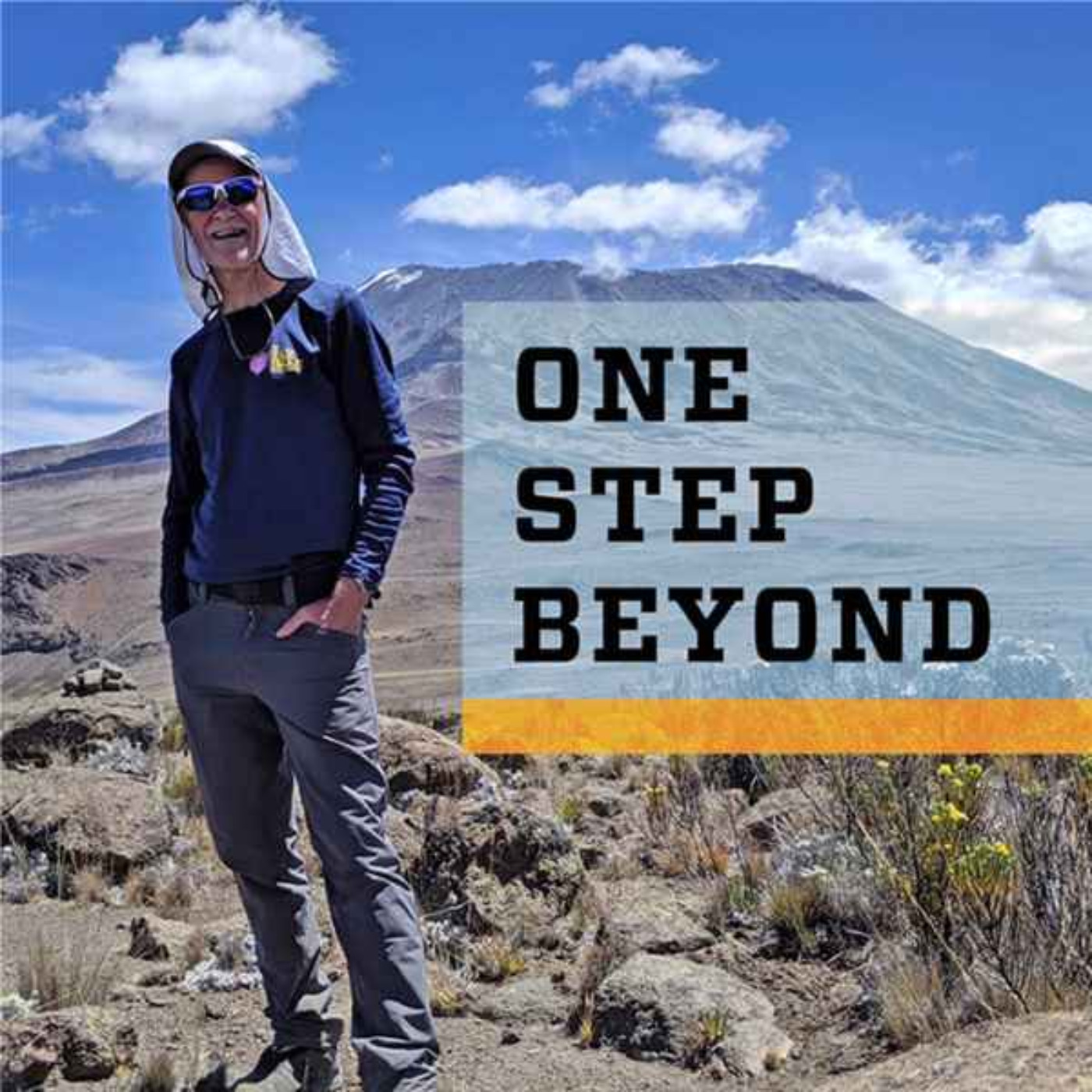 Search Results placeholder
Description by One Step Beyond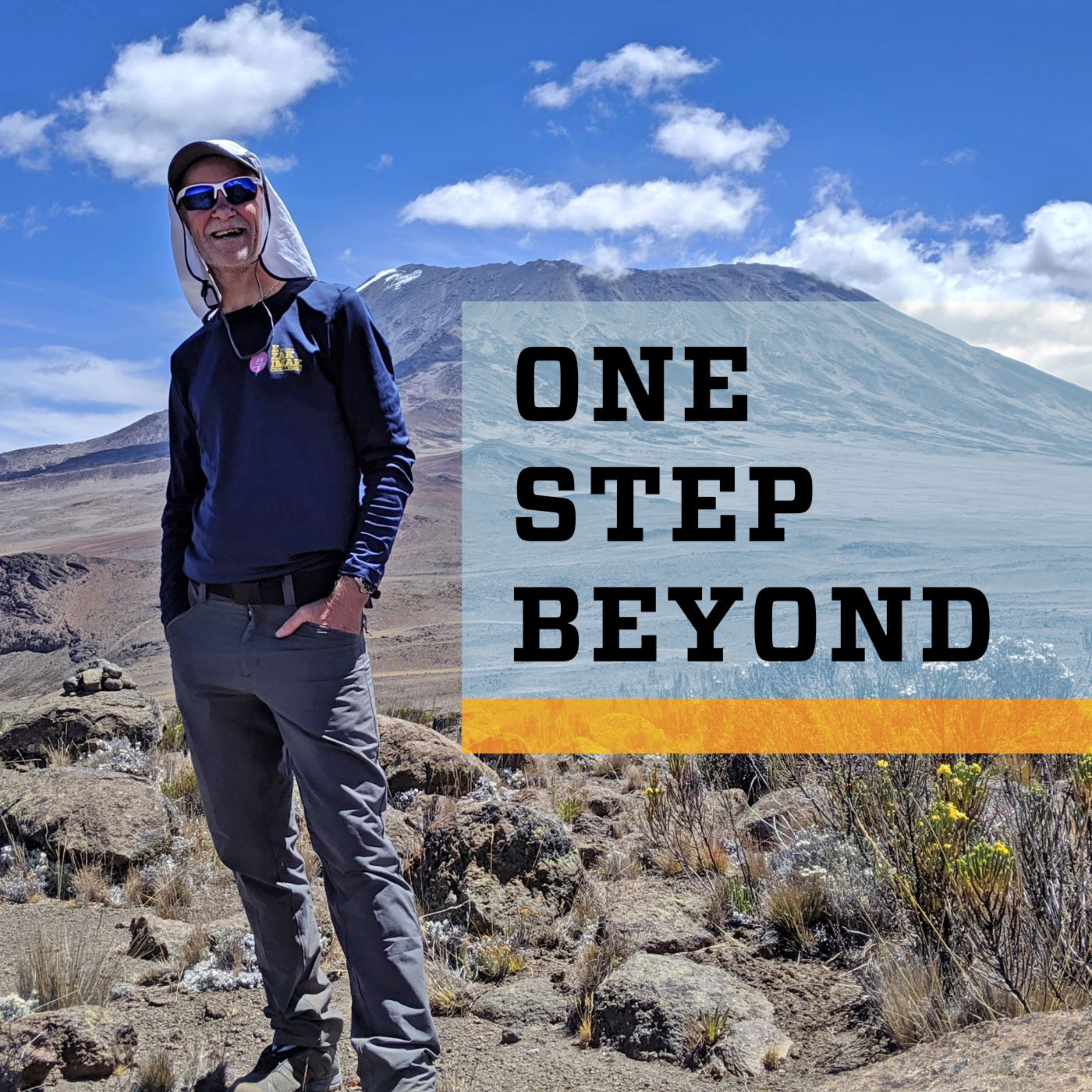 Hey you… Join author, runner, broadcaster, and traveler Tony Fletcher on this show about positively engaging with the world outside our door.
Whether it's to hike a local trail or climb a distant mountain, move to a new country or travel somewhere unusual, run a first 5k or tackle an ultra-marathon, One Step Beyond documents people who take a step outside their comfort zone to enrich their life. With interviews, features and field recordings.
Tony Fletcher is the British-born author of ten books, including best-selling biographies of Keith Moon, Wilson Pickett, R.E.M. and The Smiths. In 2016, he backpacked around the world with his wife and then 11-year old younger son. In 2019 he hosted and wrote "It's A Pixies Podcast." A keen runner, with dozens of road and trail marathons to his name, he lives in Kingston, New York.
Questions or comments or to Subscribe to the One Step Beyond newsletter: [email protected]
Support this show http://supporter.acast.com/onestepbeyond.
---
See acast.com/privacy for privacy and opt-out information.
Subscribe or follow this podcast:
Take a step outside your comfort zone and enrich your life.
Explore more
Health podcasts
A random podcast 🎲