Sup Doc
183 – THE VELVET UNDERGROUND w Daniel Gill
We deep dive into Todd Haynes' Velvet Underground documentary (2021) on AppleTV. Haynes talks to the surviving members of the band and a lot of New York art world and the Warhol Factory scene about this legendary group that blended drone, multimedia, and doo-wop. The first-person accounts are great and you get steeped in the heady New York days of yore.
Our guest is music publicist and Velvets fan Daniel Gill, who runs Force Field PR. George makes an argument for the TCCU (Tony Conrad Cinematic Universe) and Daniel plays a very thorough Cast This Doc. No Jonathan Richman impressions were maimed.
Daniel Gill runs the PR and management firm Force Field out of the Highland Park neighborhood of Los Angeles. Force Field is best known for launching the careers of many of your present day brunch playlist favorites, such as Sufjan Stevens, St. Vincent, Beach House, Toro Y Moi, Real Estate, Neon Indian, Tennis, Lord Huron, Panda Bear, Woods, Kevin Morby, and many more. They've also handled PR for a slew of music documentaries including Big Star: Nothing Can Hurt Me, ZAPPA, Once Were Brothers, Crock of Gold, Danny Says, Other Music, etc. Gill is also serving as the producer on the newly launched music podcast Discograffiti.
*Dan put together this Spotify playlist of songs and people we referenced this episode! A great Velvets primer.
Follow Daniel on:
Twitter: @forcefieldpr
Follow us on:
Twitter: @supdocpodcast
Instagram: @supdocpodcast
Facebook: @supdocpodcast
And you can show your support to Sup Doc by donating on Patreon.
See Privacy Policy at https://art19.com/privacy and California Privacy Notice at https://art19.com/privacy#do-not-sell-my-info.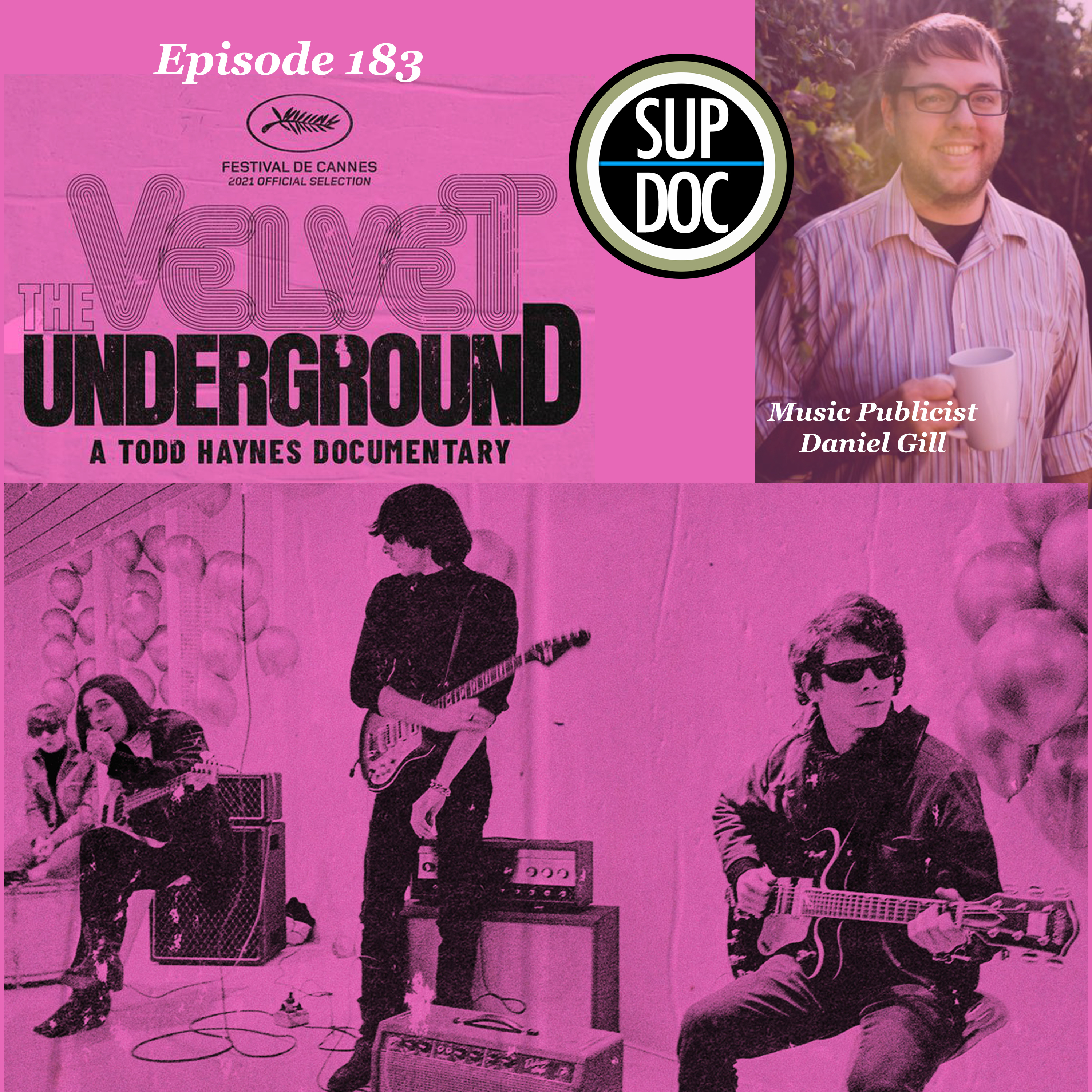 Search Results placeholder
Description by Sup Doc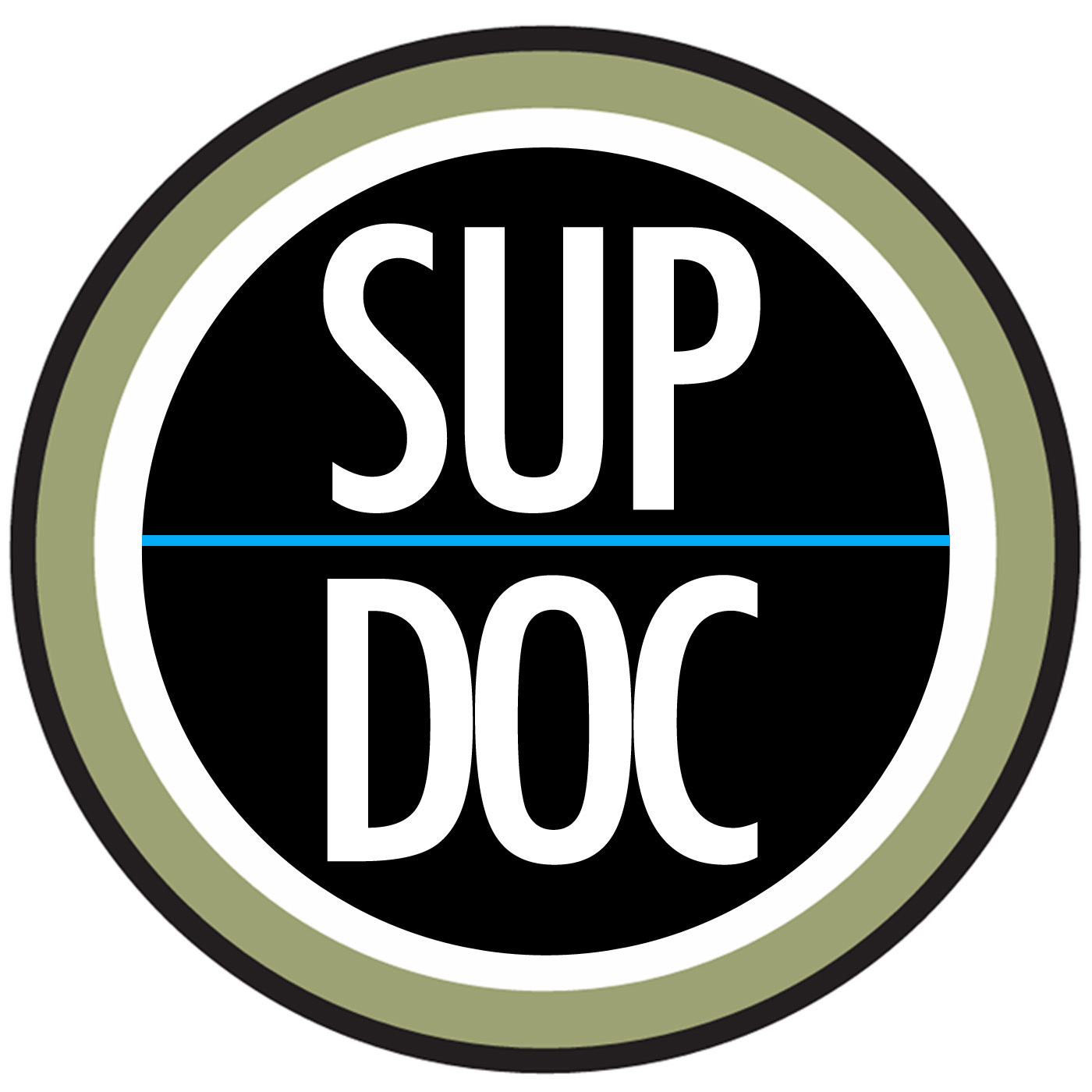 Sup Doc is the #1 Podcast about Documentaries! This lively show features comedy, commentary & recaps with classic and not-so-classic documentaries!
On each episode comedians Paco Romane and George Chen give actual analysis while hilariously discussing the documentary with their wide array of amazing guests, plus games and film clips. These hosts hit the right tone of funny and thoughtful.
Sup Doc has been described as "a fun way to pore over docs" by Vulture, a "great idea" by Boing Boing and the The A.V. Club gushed Sup Doc podcast is "enlightening".
Join the conversation every other Monday even if you haven't seen the documentary, as we go beyond the conventional podcast recap format. Documentaries, games, comedy and analysis!
We are on Patreon http://patreon.com/supdocpodcast and paypal.me/supdocpodcast
Subscribe or follow this podcast:
Comedians and friends recap documentaries.
Explore more
TV & Film podcasts
Visit podcast
A random podcast 🎲
Featured
Mobility with Impact (ft. John Saffrett)
Economy, planet, markets and you
We are a mobile species. With the exponential development of transportation technologies and modes over the past centuries, we can now travel faster and further than ever before. But how will the world of transportation evolve by 2050? Will autonomous cars powered by AI and hyperloops with pods reaching speeds of 1000 km/h replace human drivers?
In this new episode of 2050 Investors, Kokou Agbo-Bloua wonders if we could really design a more sustainable way of getting around and contemplate a carbon-free future of transportation. He also asks John Saffrett, ALD Automotive's Deputy Chief Executive Officer, to share his perspective on mobility and the way car manufacturer have to adapt. 
"2050 Investors" offers an investigation into tomorrow's economic and market mega-trends, ahead of 2050's global sustainability targets. Sourcing information directly from market practitioners, the financial press, research reports, the podcast provides you with insights from all around the globe. New episodes once every three weeks: please subscribe, leave comments and spread the word! 
Credits. Presenter & Writer: Kokou Agbo-Bloua. Editor: Julien Moity, Vincent Nickelsen. Production Designer: Emmanuel Minelle, Radio K7 Creative. Executive Producer : Fanny Giniès. Sound Director: Antoine Larchet. Music: Rone. Graphic Design: Cedric Cazaly.

Whilst the following podcast discusses the financial markets, it does not recommend any particular investment decision. If you are unsure of the merits of any investment decision, please seek professional advice. 
Search Results placeholder