The Big Break
It's not often that the world sees a living legend, someone who's work changes the landscape of their field before their very eyes, but that's exactly what we have in Bobby Messano.
Bobby has been in the music industry for over 40 years as a guitarist. He has seen some of the biggest bands rise to stardom, and even knew some of the artists while they were just kids. His influence can be seen all over the world in bands like Metallica, Poison, Eric Clapton, and tons more.
Bobby joins us for a special in-person interview to talk about his experience in music, and how he has manages to stay not only relevant, but influential all these years. We hope you enjoy hearing Bobby's story on this episode of the Big Break.
Follow Bobby on Instagram and Twitter
Check out Bobby's website
Show Notes
1:36Welcome Bobby
2:40A quick synopsis on Bobby Messano
4:08Starting in Rock, and shifting to the Blues
5:05David Hasselhoff and other early works
6:56Bobby's "Big Break" meeting Les Paul and getting connected with Sire Records
8:18When did you first get interested in music?
9:45The influence of The Beatles
10:45When did you first think you could make money from music?
12:45Working at the post office, and making the decision to pursue music
14:12Shopping for bands, and finding Stanky Brown
15:24Sending demos, and getting in touch with Swan Song Records
18:14Starting to tour, and opening for Kansas
20:13"When you're in the situation, if you're gearing yourself to become a pro, you have to be one of
them, a peer."
21:53Meeting Eric Clapton
24:36How did things develop after you started touring?
26:14Can you explain the session versus touring environments?
28:22Which did you prefer? Touring or Sessions?
29:42When did you realize that making music for other people wasn't enough for you?
30:20Joining Stars, and touring with major bands like Rush and Ted Nugent
32:47Learning about the flow of money in the music industry
34:19The influence that Stars had on bands like Metallica, Bon Jovi, Poison, and more.
36:03When did your solo work start?
38:05Writing for others, versus writing for yourself.
41:43Sustaining yourself as a musician
43:35ASCAP and BMI, and learning to pay attention to royalties
45:49What are the things that an artist can do themselves compared to what a label offers?
47:45Music pirating
50:00How do you feel about streaming?
50:50XM Radio
55:00What got you to Fort Collins, Colorado?
58:10"You're never a hero in your home town."
59:57"Do not undercut yourself."
61:07What's next for you?
62:45Longevity
65:16The power of a song
68:57"When you're writing songs, think about who's listening"
70:10The songs in the little plastic boxes
75:40"Do not stop being writers."
For more information
View full episode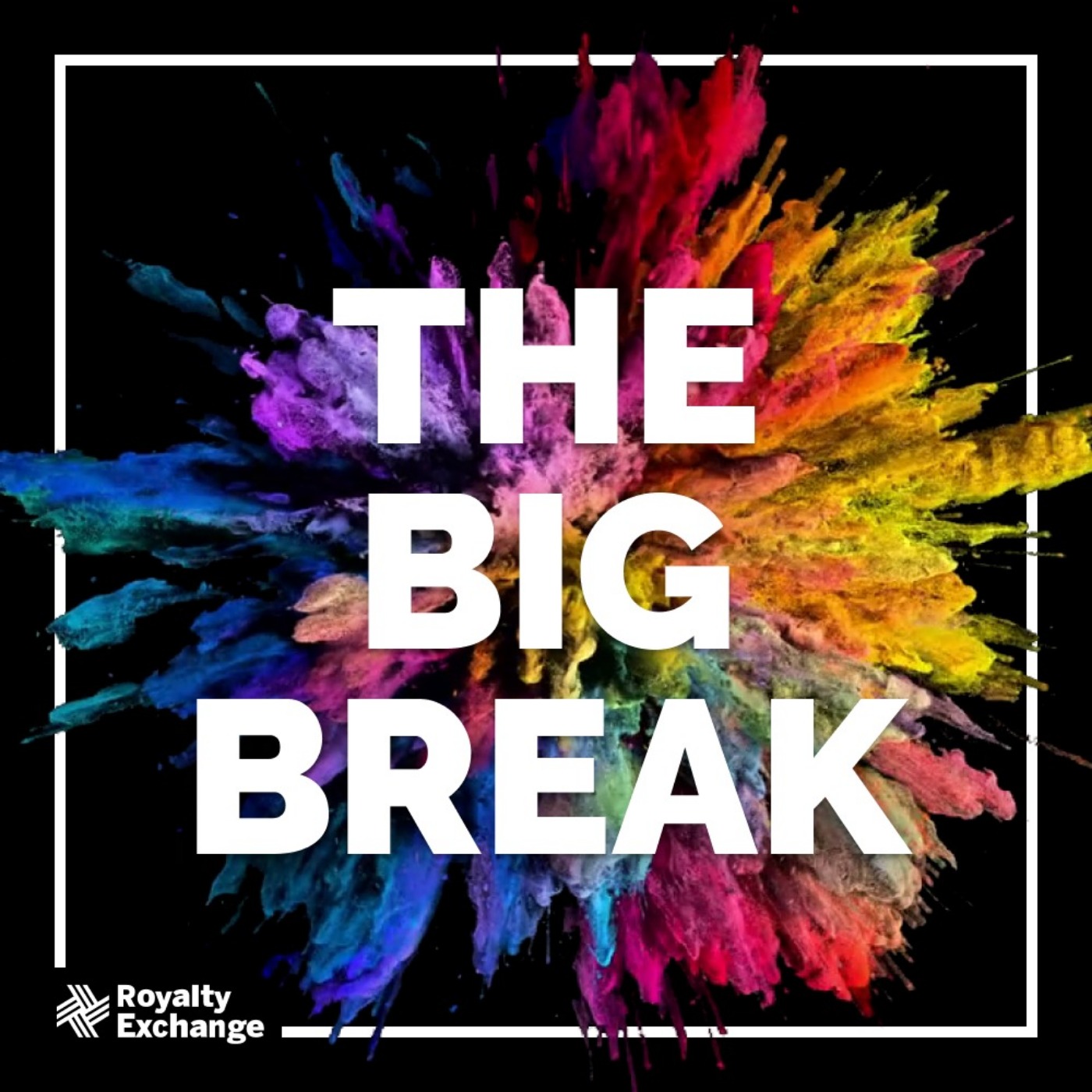 While the limelight goes to the performers, the heart and soul of the music business is the songwriter. My Big Break explores the stories of these unsung heroes who largely operate behind the scenes, writing and producing the music we all love. How did they write their hit song? What's the secret to a sustainable creative career in music today? And most importantly… how did they get their Big Break?
Hosted by Antony Bruno, former Billboard editor and music industry consultant, now Dir. of Communications for Royalty Exchange.
[This section is from the podcast author. PodMust is not responsible for its content.]
Hear the stories of some of the music industries most impactful songwriters and how they attained success in the music industry.
New: tweet your review!
Share your opinion about this podcast in 1 tweet and we will display it here. Click on the button.
I tweet my review
Music podcasts
Visit podcast