The Dr. Susan Block Show
F.D.R. (F*ck Da Rich): Billionaire DiCKS in SPACE RACE & Other Issues of Sex, Politics & Bonobos
Warning: Explicit Conversations About Politics, Culture, & Sexuality
As life on Earth is rapidly being incinerated, flooded, suffocated, blown apart and fried alive, the world's two richest space cadets—Jeff Bezos and Elon Musk—plus another fly boy billionaire with less billions (SIR Richard Branson)—are "ejaculating their ego rockets" into space to determine the answer to this apparently important question: Whose dick, aka rocket, is bigger, stronger and faster? Though seriously folks, who wants a fast dick? And who needs this Billionaire Dicks in Space Race?
Comparing 2021's Astral Cockfight with 2003's Cockfight at the Baghdad Corral with bonobos penis-fencing (the bonobos win!), we come up with Blue Balls on the Moon, Sperm Wars in Space, what a waste. Of course, Bezos is no stranger to phallic exhibitionism; remember National Enquirer editor David Pecker's pic of Bezos' pecker?  But how many pics of Bezos' Pecker did David Pecker pick? Say that three times and you'll fly to the moon. 
We also investigate the out-of-control ammosexual LAPD; ending the U.S. embargo against Cuba; orgasms for older folks (that be us!); edging for onanists; DomCon coming(!); big hoses and wet buckets; my meeting with Neil Degrasse Tyson (and his astrophysical view of the Billionaire Space Dicks); the Coronapocalypse resurfacing with the Pandemic of the Unvaccinated; the Perma Wars and the MIC; and sex, sex and more sex—it's better than war and won't hurt the Earth (procreation notwithstanding)! Free Britney (she's almost free)! Free Assange… before it's too late.
In honor of the sweltering season, this week's wild bacchanalian throwback is Hot Summer Power Plays, featuring a kinky bevy of sexy porn stars, rappers and Sanctuary Dommes and switches. Read the journal and watch the show, along with other videos we can't show you on Youtube: https://drsusanblock .com/fdr-billionaire-space-dicks
Need to talk PRIVATELY about something you can't talk about anywhere else? You can talk with us… Call the Therapists Without Borders of the Dr. Susan Block Institute anytime: 213.291.9497.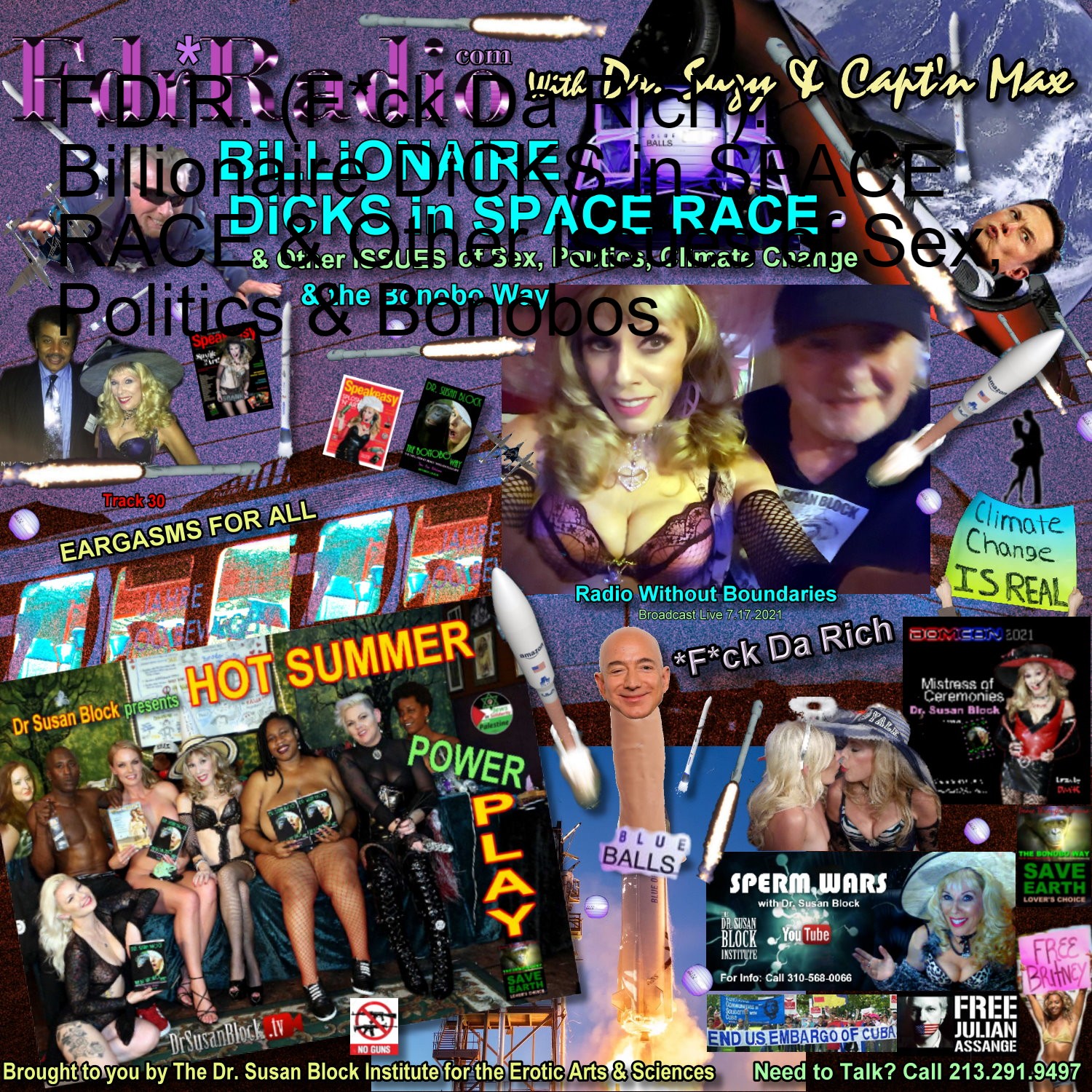 Search Results placeholder
Description by The Dr. Susan Block Show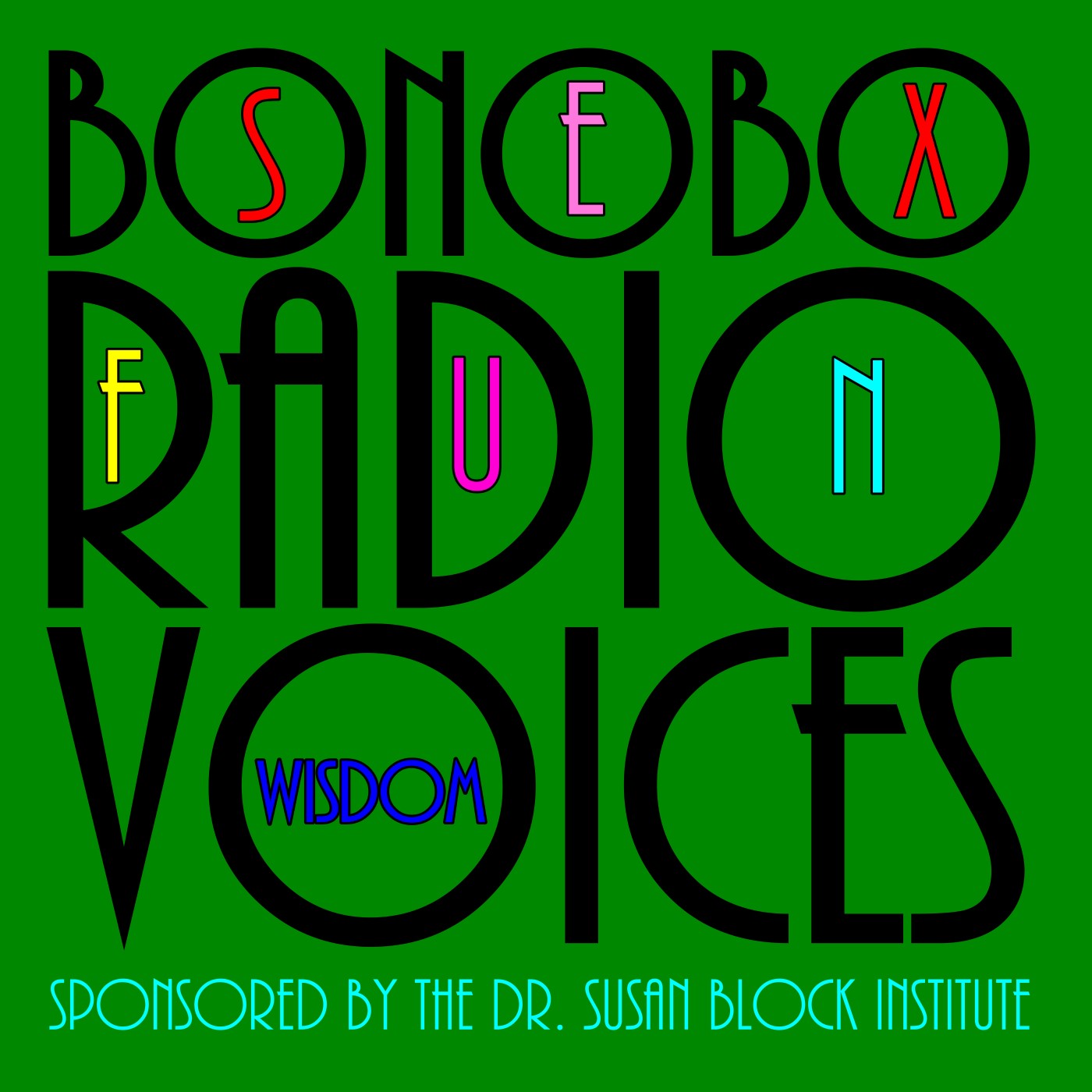 Dr. Susan Block talks Sex, Politics & Culture with her listeners. ON AIR 626-461-52I2 Call Anytime. Dr Suzy DrSuzie Doctor Susan Block
Subscribe or follow this podcast:
Dr.Susan Block talks Sex, Politics & Culture with her listeners. ON AIR 626-461-52I2 Call Anytime.
Explore more
Sex podcasts
A random podcast 🎲