The Joney Talks Podcast
On The Fastlane From Millennial To Millionaire with Paris
Announcement: I will take a break from the podcast, so there will not be any more episodes for an undefined period. I will publish a few more articles this month on the blog but will keep it quieter after that. Joney Talks! is not going anywhere (like Paris I do not want to keep it one hundred 😉), I simply want to rethink how I can serve you better to help you on your financial journey: Should I start a Youtube channel? Have video interviews? Launch a financial coaching practice? Focus on Luxembourg and Belgium only,…I'll brainstorm ideas for myself but feedback and suggestions are welcome 😀.
In today's episode, we will speak to my friend Paris from The Millenial to Millionaire Podcast.
Paris is a 26-year-old millennial on an ambitious mission to become a millionaire before age 30! Let me reassure you he did not start yesterday but 5 years ago.
We will discuss his personal finance adventure so far, how and why he wants to become a millionaire and then we will move on to the financial issues millennials face today and how they can be overcome.
This episode is for you if you want to achieve your big financial goals and live the lifestyle you want.
Show notes: https://joneytalks.com/2022/04/07/millenialtomillionaire/
If you liked this episode please leave a review on Apple Podcasts, or share the episode with a friend 🙏 
🌐 Check out: joneytalks.com
🔗 Social Links: https://linktr.ee/joneytalks
⚖️ Learn about dividend stock investing: Simply Investing
👨‍🎓Learn about Blockchain Technology: joneytalks.com/ivanontech
💳 Get your Crypto.com card and earn crypto-cash backs! https://crypto.com/app/aavardmmcj 
🎥 Grow and Master your Youtube channel: Mastering Youtube
💰 Free Stocks: Bux Zero
🍷 Support the Show: buymeacoffee.com/joneytalks
Some links may be affiliate links. That means I may make a small commission (at no cost to you) if you make a purchase. This will help to support the podcast!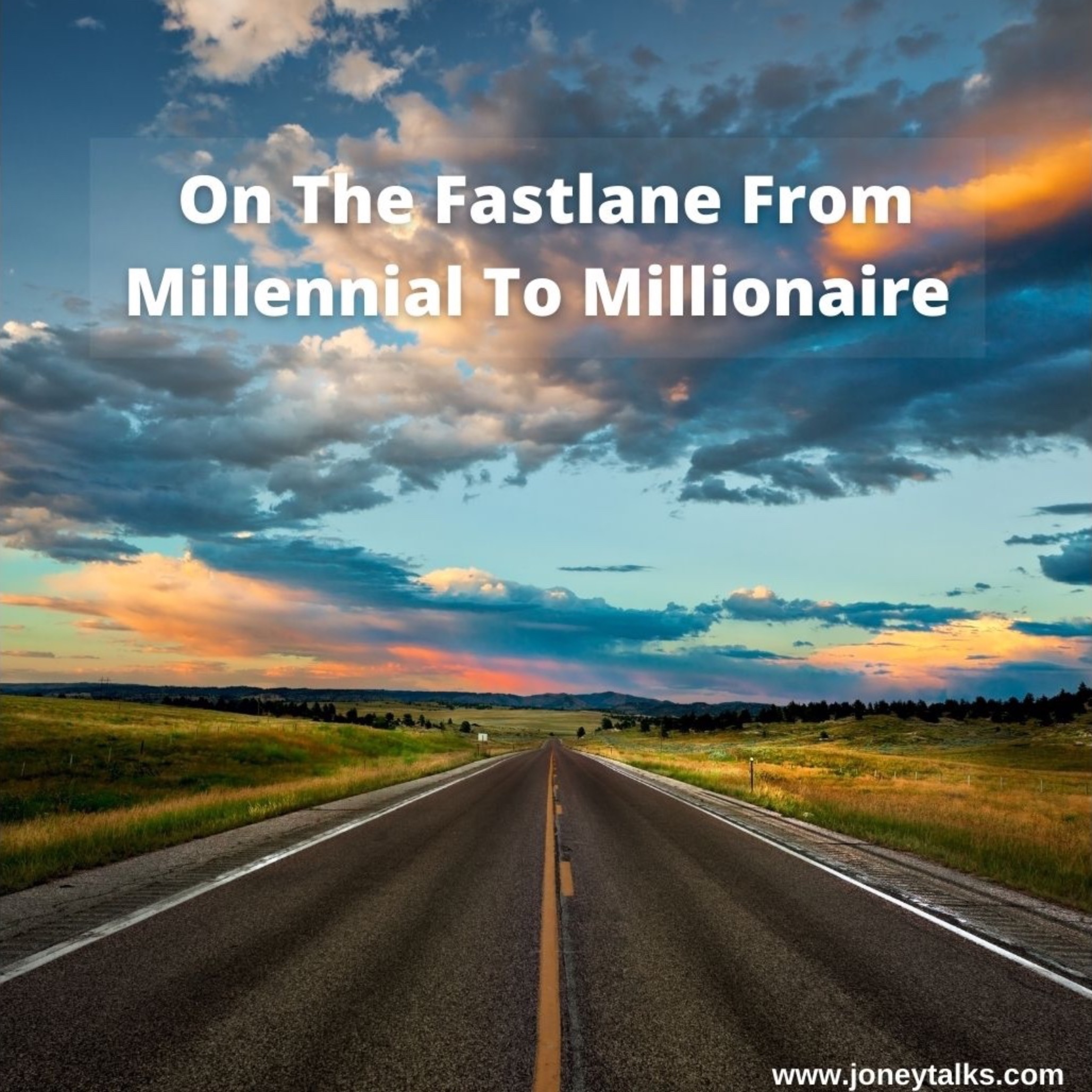 View other episodes
Description by The Joney Talks Podcast
Welcome friend to The Joney Talks! Podcast. We aim at helping you understand the basics of money (investing) and create a place to discuss money with the ultimate goal of reaching our financial goals! I am Jonathan personal Finance writer at Joney Talks!
Subscribe or follow this podcast:
Where we talk about personal finance and managing money, but not only that…
Explore more
Business podcasts
Visit podcast
A random podcast 🎲