The Long Hall Podcast – America's Irish Voice
New York Hurling Manager Richie Hartnett Previews Connacht Senior Hurling League
New York has not played competitively at senior intercounty level since 2006 but that will change on Monday when the Exiles take part in the Connacht Senior Hurling League.
New York Hurling Division Chair Richie Hartnett is also the manager of the team and he returns to the show to discuss the county's preparations ahead of the competition.
Richie gives Michael an insight into how training has been going, the importance of the tournament to hurling's development in New York and the fundraising effort to finance the trip.
New York play Longford in the quarterfinals Monday at 10 pm eastern — or 5 pm Irish time — at the Connacht GAA Air Dome in Mayo. The game will be live-streamed on the Connacht GAA website.
The county mourned the passing of Donegal Club stalwart Donal Gallagher recently, the Killybegs native steered the club to six senior county titles in a managerial career that spanned three decades. We have a story about Donal on our website, TheLongHallPodcast.com that also contains a podcast we did with Donal about two years ago where he discusses how he brought Larry Tompkins to New York in the 1980s during a golden era of football in the Big Apple.
There is also a story about the latest on what appears to be the saving of the American Irish Historical Society Building on Fifth Avenue after a massive public outcry and petition that many of you may have signed, we also did a podcast on that story last year and there's a link to that show below and on our website.
Let us know what you think, by leaving us a comment on Facebook, Instagram or Twitter.
Donal Gallagher Podcast – https://www.youtube.com/watch?v=wejFgyhYtl0&t=1691s&ab_channel=TheLongHallPodcast
American Irish Historical Society Podcast – https://www.youtube.com/watch?v=r7Vk-RB4i8E&t=3164s&ab_channel=TheLongHallPodcast
Time stamps
00:00 – Intro
02:10 – Start of Interview
04:20 – Importance of Connacht Senior Hurling League
08:08 – Why No New York Senior Team Since 2006?
11:22 – What is New York's Goal for Connacht Senior Hurling League
13:12 – Team Preparations/Training
17:19 – New York Panel/Players
26:32 – Covering The Costs
32:02 American Born Players
34:27 – Eamonn Fitzgerald – New York Hurling Development Officer
---
Hosted on Acast. See acast.com/privacy for more information.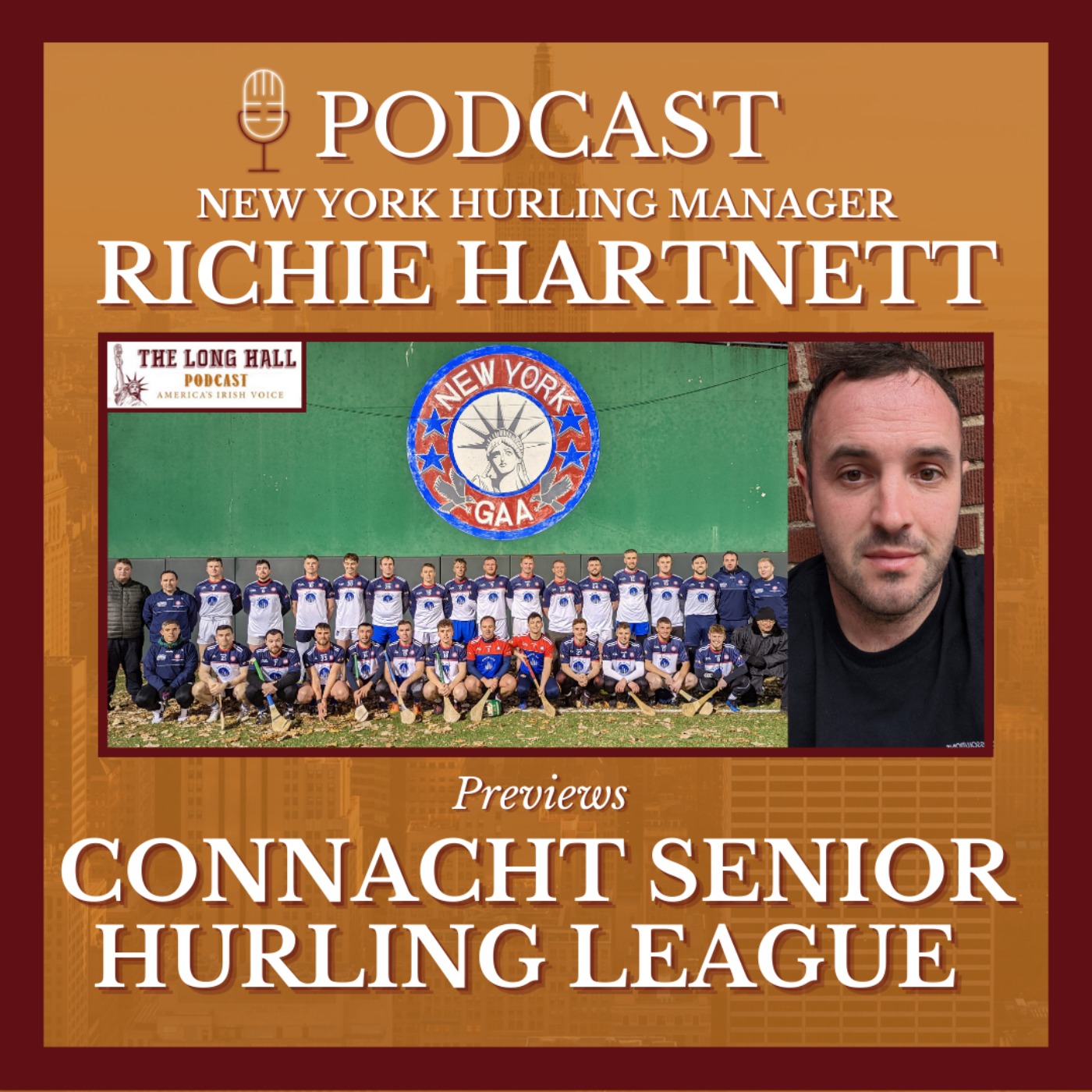 View other episodes
Description by The Long Hall Podcast – America's Irish Voice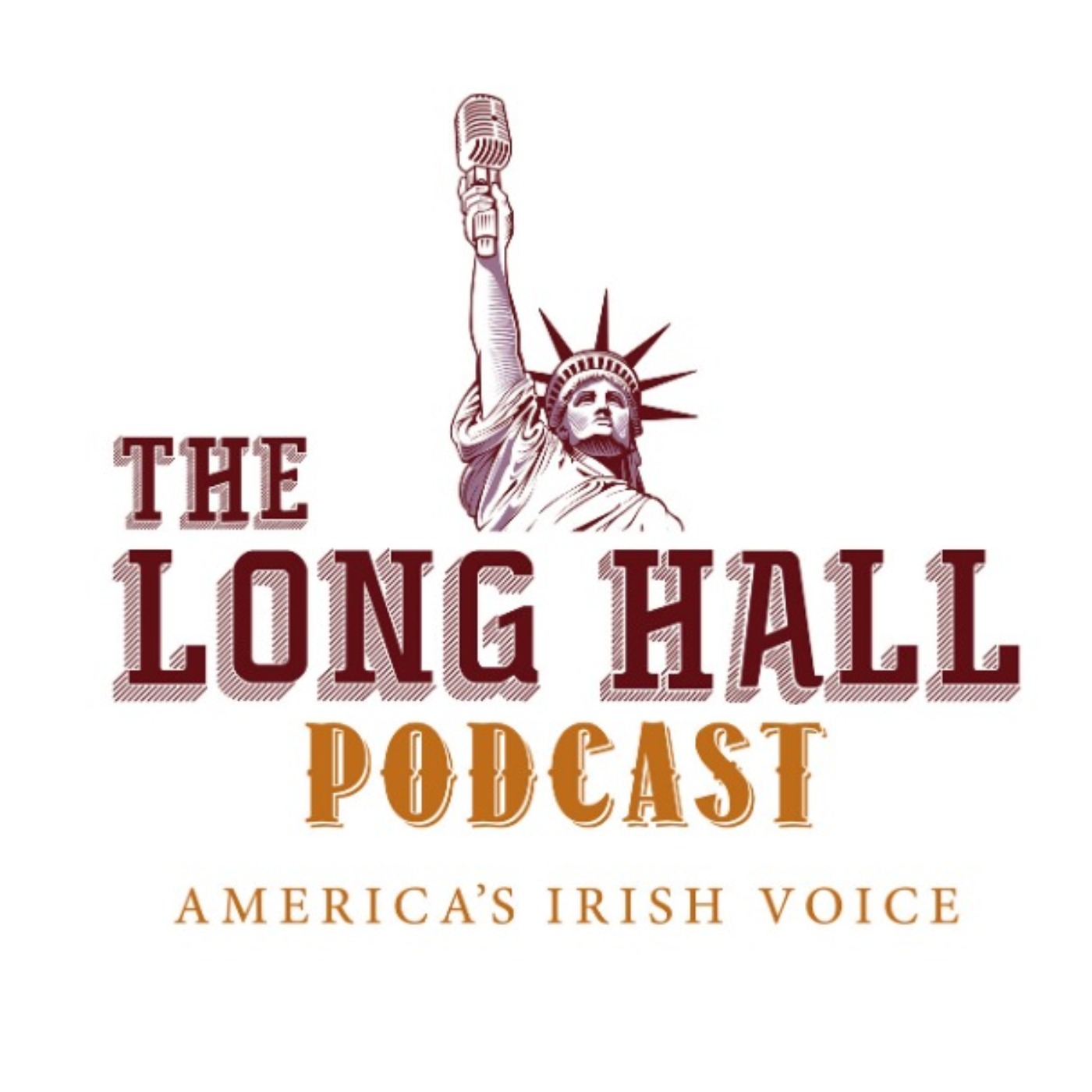 Michael Dorgan & Johnny Kennedy interview renowned Irish personalities, inspiring immigrants and chat all things Irish America, from New York's favorite Irish traditional bar, The Long Hall Pub & Grocery on East 34th Street
---
Hosted on Acast. See acast.com/privacy for more information.
Subscribe or follow this podcast:
Michael Dorgan & Johnny Kennedy interview renowned Irish personalities, inspiring immigrants and chat all things Irish America, from New York's favorite Irish traditional bar, The Long Hall Pub & Grocery on East 34th Street
Explore more
Society podcasts
Visit podcast
A random podcast 🎲