What's Yer Weird Story?
Episode 79
It's our Second Semi-Annual Listener Write In Special! Joining us is Special Correspondent, Resident Bigfoot Expert, and Voice of the Listener, Jeff Hubbard. Jeff has collected some more stories & letters sent in by listeners on our various social media platforms (Facebook, Reddit, Instagram and Twitter). Jeff loves reading your emails so send them in, along with your stories. It's a great mix of mysteries along with some great conversations & lots of laughs. History, ghosts, cryptids and more on this week's fan-tastic episode of the WHAT'S YER WEIRD STORY? Podcast!
***If YOU have a weird story, and you want to share, we want to hear it! Follow and contact us through our various social platforms or via email: [email protected] or call the hotline (513) 909-9821
***Don't forget to check out our new merch designs! https://shop.spreadshirt.com/whats-yer-weird-story
Please rate us 5 stars, leave us reviews and comments on iTunes and our various social media platforms which will be read on future episodes of the podcast!
follow us: Instagram: @whatsyerweirdstory Twitter @whatsyerweird Facebook page: facebook.com/whatsyerweirdstory/

View full episode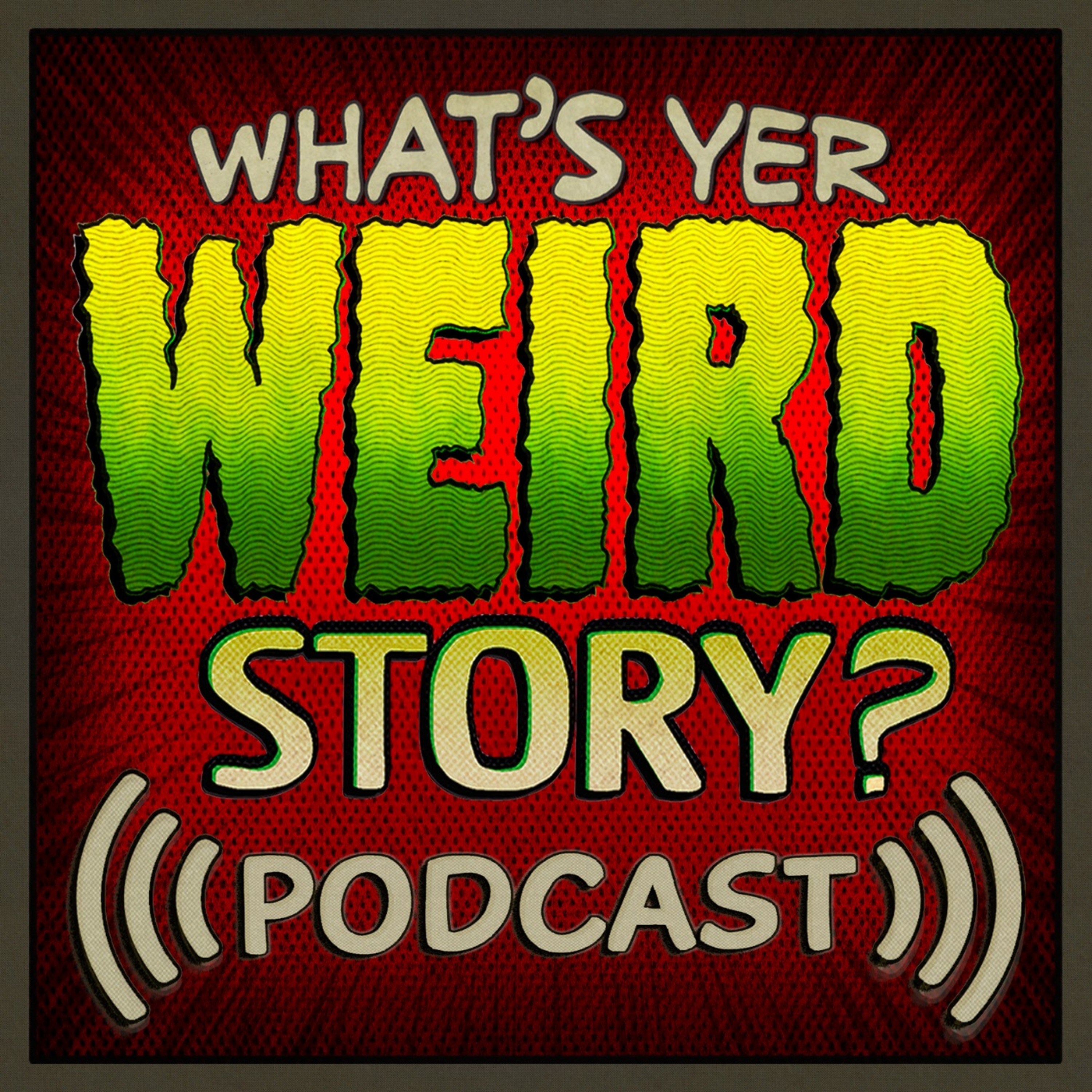 Everybody has at least one good story, but some of us have stories that are just a bit unusual...a bit strange...a bit WEIRD. The kinds of stories we don't tell just everyone, for fear of being thought of...differently. Hosts Barry Johnston and Adam Beeby, two lifelong friends, invite everyone to a fun, judgment free place to share their WEIRD stories.
The stories shared by our guests are their true experiences, and "WEIRD" covers a variety of subjects. So join us as we explore this weird universe as we ask...WHAT'S YER WEIRD STORY?
[This section is from the podcast author. PodMust is not responsible for its content.]
Two old friends invite guests to tell their unusual, strange, spooky, and weird stories.
New: tweet your review!
Share your opinion about this podcast in 1 tweet and we will display it here. Click on the button.
I tweet my review
Comedy podcasts
Visit podcast