Condensed Histories
With the Olympics now upon us, Jem takes a look into the history of the games!
Keep in touch with Jem on twitter at @JemDuducu and on Facebook at History Gems and let him know which of the podcasts you are enjoying the most – this helps us to know which of the episodes to make more of!
You can also find out about Greg, our magician behind the scenes (because every podcast has a magician doing the edit, right?!) at www.gregchapman.net.
You can support the podcast by getting a copy of Jem's book 'Echoes' at https://www.amazon.co.uk/Echoes-Jem-Duducu-ebook/dp/B07PKFKVFB
---
See acast.com/privacy for privacy and opt-out information.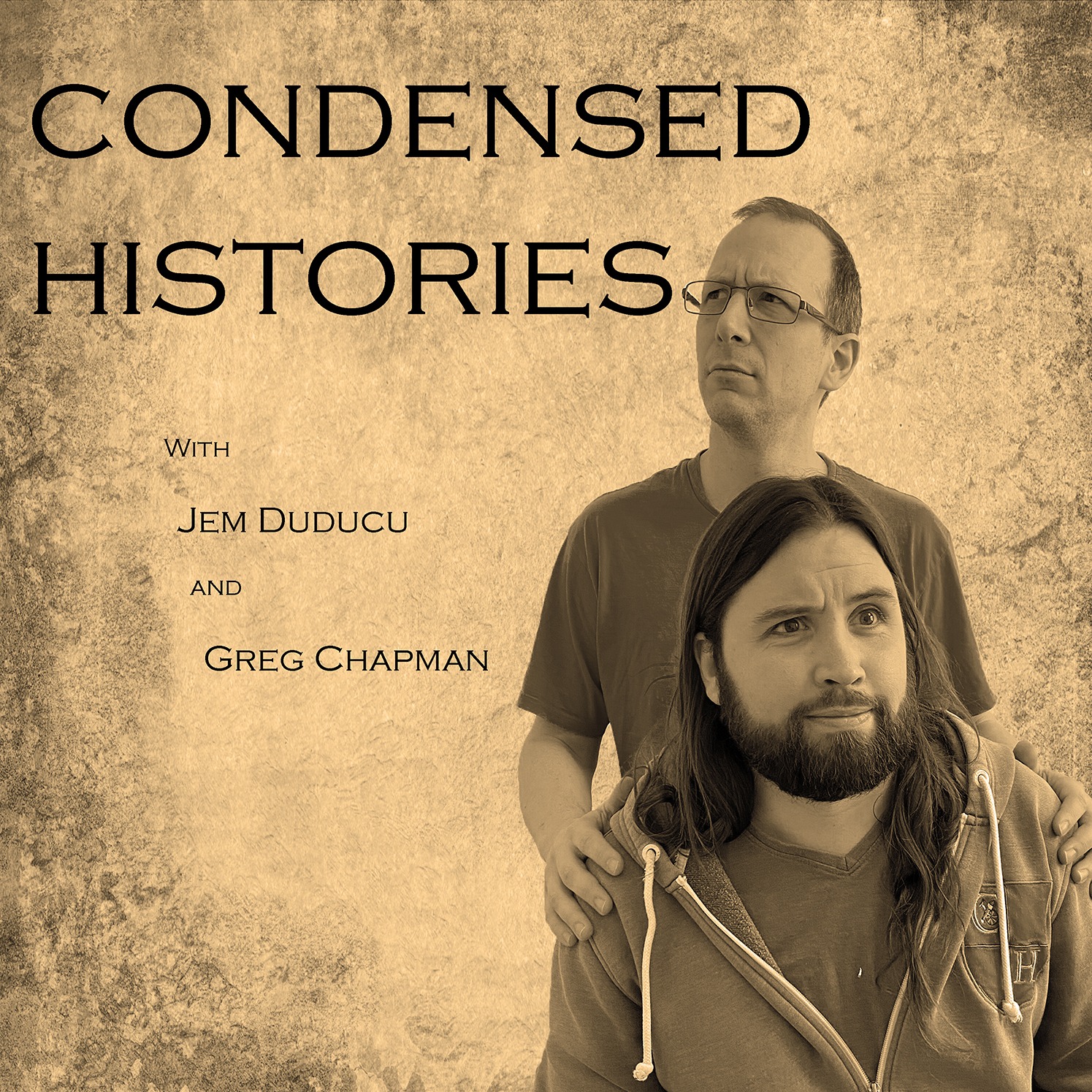 Search Results placeholder
Description by Condensed Histories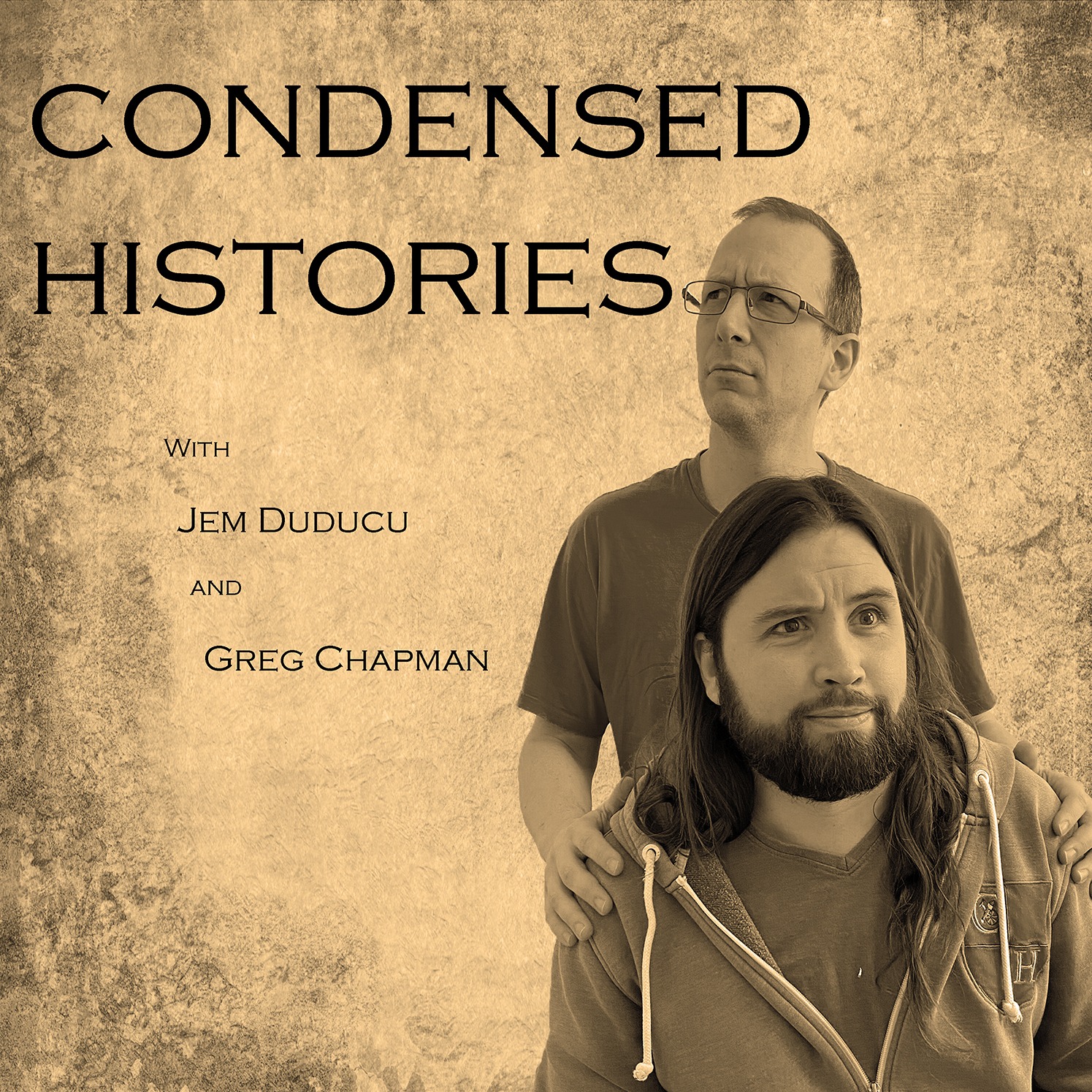 Condensed Histories bridges the gap between history and popular culture. In each episode of Condensed Histories our host, Jem Duducu, takes an item of popular culture and looks under the surface to find real history hiding inside.
From shows on Netflix, Prime or Disney Plus, to the lastest blockbuster films, and even video games, songs, board games and food, Jem shows us how much history is lurking in our everyday entertainment.
Wandavision, The Dig, Warhammer, Queen's Gambit, Assassin's Creed, Jojo Rabbit, Cobra Kai, The Lord of the Rings and Monopoly are among the subjects in which which Jem has so far discovered a surprising amount of history!
---
See acast.com/privacy for privacy and opt-out information.
Subscribe or follow this podcast:
A historian and an entertainer discuss history!
Explore more
History podcasts
A random podcast 🎲