VUX World
Conversational AI at scale with Philipp Heltewig, CEO, Cognigy
Many companies have played around with voice assistants and chatbots, but few are operating at true scale… Yet.
You see, when you go from playing with prototypes into proper production, and from one bot to sixteen bots, things change.
Join Cognigy Co-Founder and CEO, Philipp Heltewig, and VUX World's Kane Simms, as we discuss the biggest challenges facing companies deploying conversational AI today… Scale.
And, crucially, how to do it properly.
Links
Visit Cognigy.com
Presented by Deepgram and Symbl.ai
Deepgram is a Speech Company whose goal is to have every voice heard and understood. We have revolutionized speech-to-text (STT) with an End-to-End Deep Learning platform. This AI architectural advantage means you don't have to compromise on speed, accuracy, scalability, or cost to build the next big idea in voice. Our easy-to-use SDKs and APIs allow developers to quickly test and embed our STT solution into their voice products. For more information, visit:
See how easy it is to add simple but powerful call coaching and call tracking functionality to your customer experience solutions with Symbl.ai's customizable Conversation Intelligence APIs. From calls to videos to text conversations — apply best in class contextual AI in no time by getting started for free.
---
See acast.com/privacy for privacy and opt-out information.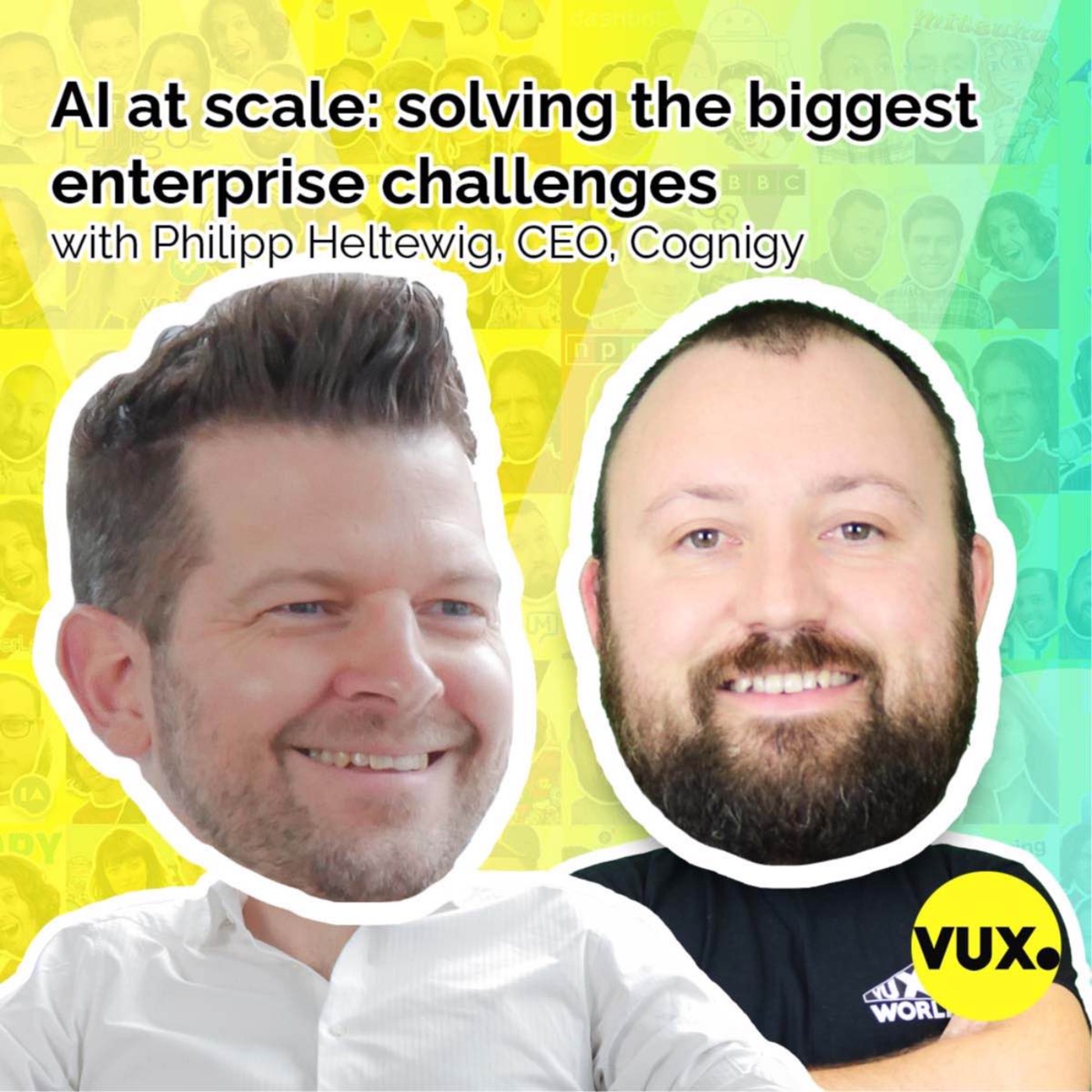 Description by VUX World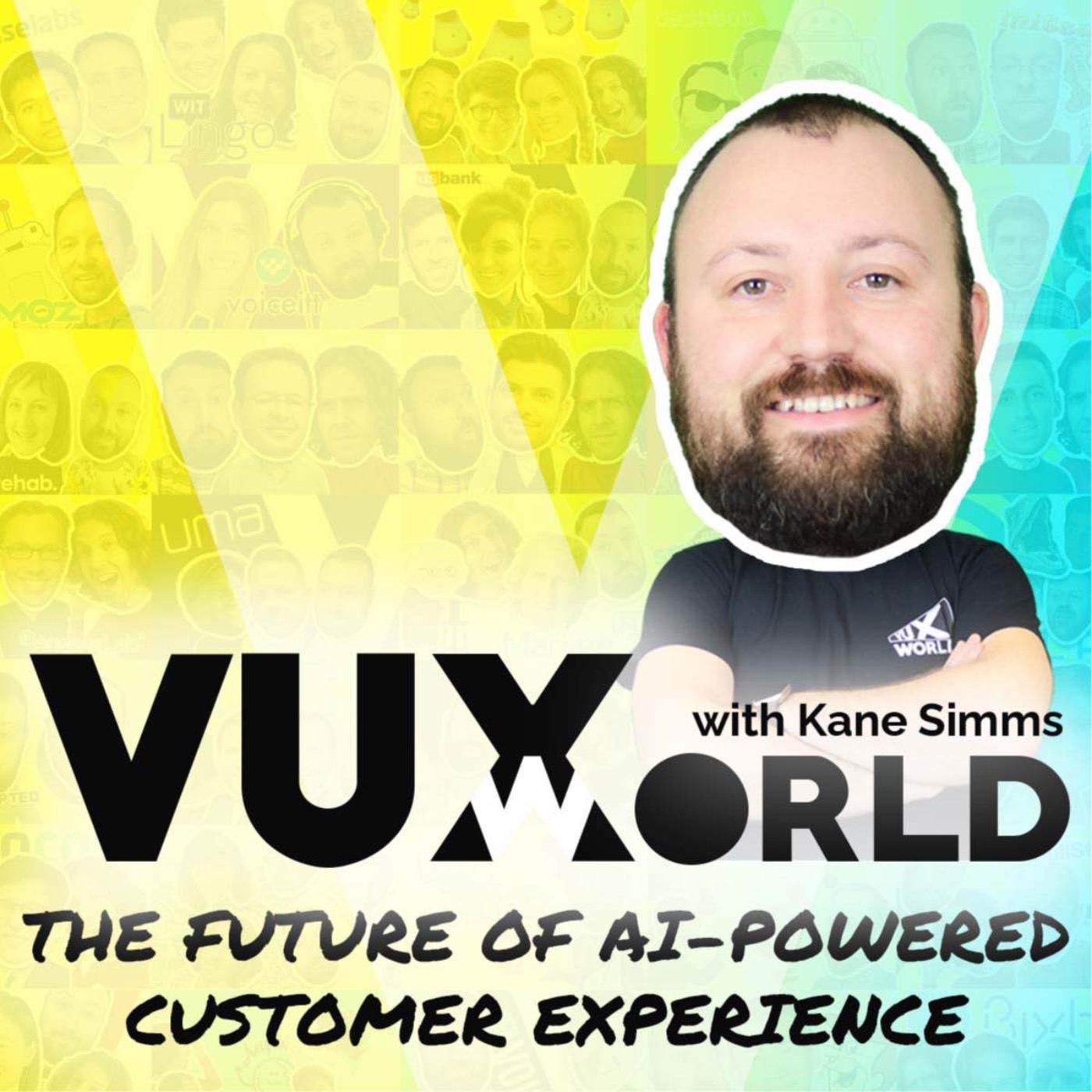 VUX World brings the brightest minds from the world's most innovative companies, all of whom are pushing the boundaries of voice AI, conversational AI, and NLP technologies, to share insights, learnings and guidance that helps business executives and teams create the future of AI-driven customer experience.
We educate business leaders and teams on why and how AI technologies are revolutionising the way consumers engage with businesses and the internet, why that matters and how to implement it properly.
"One of the most consistently insightful and deeply respected podcasts in the industry"
Bradley Metrock, Score Publishing.
Covering topics including speech technology, voice AI, NLP, NLU, chatbots, voice bots, voice assistants, voice user interfaces, conversation design, service automation, and how all of this can be used to create the future of customer experiences for brands and enterprises.
---
See acast.com/privacy for privacy and opt-out information.
Subscribe or follow this podcast:
The practical voice podcast that helps brands and agencies create world class voice experiences by covering the practicalities of voice assistant strategy, design and development.
Explore more
Technology podcasts
Visit podcast
A random podcast 🎲
Featured
Mobility with Impact (ft. John Saffrett)
Economy, planet, markets and you
We are a mobile species. With the exponential development of transportation technologies and modes over the past centuries, we can now travel faster and further than ever before. But how will the world of transportation evolve by 2050? Will autonomous cars powered by AI and hyperloops with pods reaching speeds of 1000 km/h replace human drivers?
In this new episode of 2050 Investors, Kokou Agbo-Bloua wonders if we could really design a more sustainable way of getting around and contemplate a carbon-free future of transportation. He also asks John Saffrett, ALD Automotive's Deputy Chief Executive Officer, to share his perspective on mobility and the way car manufacturer have to adapt. 
"2050 Investors" offers an investigation into tomorrow's economic and market mega-trends, ahead of 2050's global sustainability targets. Sourcing information directly from market practitioners, the financial press, research reports, the podcast provides you with insights from all around the globe. New episodes once every three weeks: please subscribe, leave comments and spread the word! 
Credits. Presenter & Writer: Kokou Agbo-Bloua. Editor: Julien Moity, Vincent Nickelsen. Production Designer: Emmanuel Minelle, Radio K7 Creative. Executive Producer : Fanny Giniès. Sound Director: Antoine Larchet. Music: Rone. Graphic Design: Cedric Cazaly.

Whilst the following podcast discusses the financial markets, it does not recommend any particular investment decision. If you are unsure of the merits of any investment decision, please seek professional advice. 
Search Results placeholder