Just Get Started
#188 Daniel Snow on Digital Marketing, Consistency, and Dropping The Ego
Episode 188 features Daniel Snow, CEO and Founder of The Snow Agency, a performance and social media marketing agency that is disrupting the e-commerce landscape for DTC brands
Find Daniel Online:
Website: https://thesnowagency.com/
Linkedin: https://www.linkedin.com/in/danielsnow24/
Instagram: https://www.instagram.com/dapper
Twitter: https://twitter.com/iamdansnow
About Daniel:
Daniel Snow is CEO and Founder of The Snow Agency, a performance and social media marketing agency that is disrupting the e-commerce landscape for DTC brands. Daniel is a proven expert having launched and scaled numerous viral e-commerce brands himself over the course of 3.5 years, generating over $50M in revenue, without ever receiving funding or a loan. This entrepreneurial foundation is what inspired Daniel to launch The Snow Agency.
Daniel is also the Founder of RAPTV, a passion project for him, which is the largest hip-hop community in the world. RAPTV has reached viral status with over 13M followers across owned channels and generating 250 impressions a week on social media alone. RAPTV builds awareness and cultivates massive followings for large and small hip hop artists alike.
……..
Thank you for listening!
If you wanted to learn more about the host, Brian Ondrako, check out his "Now" Page – https://www.brianondrako.com/now or Sign up for his Weekly Newsletter and 3x a Week Blog – https://brianondrako.com/subscribe/
---
See acast.com/privacy for privacy and opt-out information.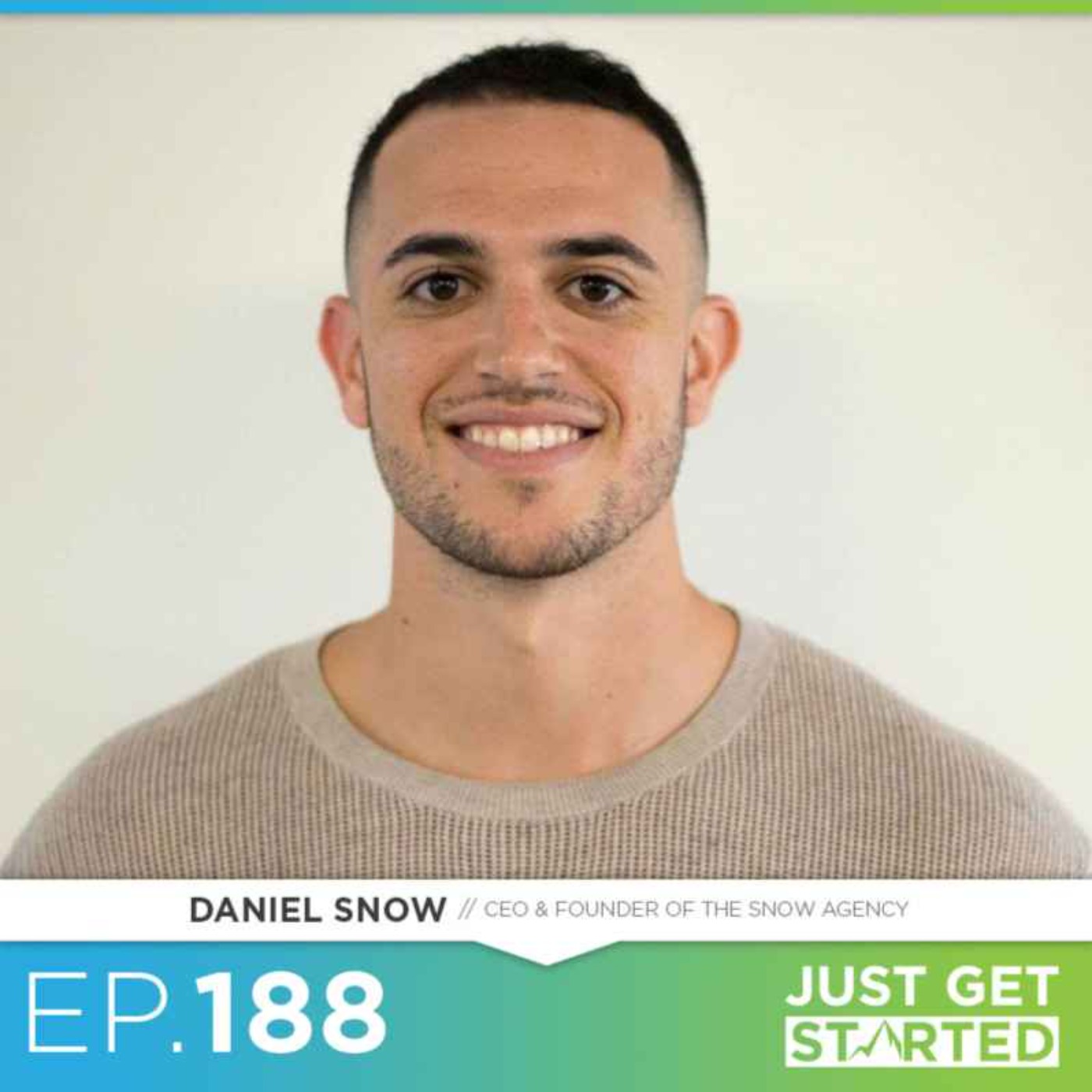 Description by Just Get Started
The Just Get Started Podcast is all about the "getting started" moments that people have taken to overcome their fear, anxiety, and self-limiting beliefs and get on the road to a more fulfilling life. The lessons, stories, and insights shared in each episode are little morsels of knowledge that might help you get started discovering your own happiness and pointing the compass in a new direction going forward.
---
See acast.com/privacy for privacy and opt-out information.
Subscribe or follow this podcast:
Just trying to motivate people to be fulfilled in life…that's the mission!
Explore more
Startup podcasts
Visit podcast
A random podcast 🎲