Just Get Started
#345 Seth Godin on The Song of Significance and It's Impact On Teams
Episode 345 welcomes back Seth Godin for his 2nd appearance. Seth is launching his new book, The Song of Significance: A New Manifesto For Teams
ABOUT THE SONG OF SIGNIFICANCE:
An urgent manifesto for teams and leaders facing unprecedented challenges, from the bestselling author of Linchpin and Tribes
What if we could create the best job someone ever had? What if we had that job?
The workplace has undergone a massive shift. Remote work and economic instability have depressed innovation and left us disconnected and disengaged. Paychecks no longer buy loyalty, happiness, and effort. Alarmed managers are responding with harsh top-down edicts, layoffs, surveillance, and mandatory meetings. Workers are responding by quietly quitting and working for their wages.
There is a better answer, a human answer, and it is within everyone's reach.
In The Song of Significance, legendary author and business thinker Seth Godin brings us a powerful vision of how we can change the course. The choice is simple: either we keep treating people as disposable, and join in the AI-fueled race to the bottom—or we come together to build a significant organization that enrolls, empowers, and trusts everyone to deliver their best work, no matter where they are.
In Godin's signature style, the book outlines a series of practical yet game-changing commitments we must make and a list of organizational milestones on the way to significance.
This is a book to share with bosses and co-workers, to discuss and put into action. We have a choice to make about how we spend our days, and it's within our power to make things better – for everyone. Because as Godin writes, "Humans aren't a resource. They are the point."
Find Seth Online:
Website: https://seths.blog/
New Book: The Song of Significance: A New Manifesto For Teams – Link to buy -> https://www.penguinrandomhouse.com/books/736958/the-song-of-significance-by-seth-godin/
=============================
Find Brian:
=============================
Website: https://brianondrako.com/
Youtube: https://www.youtube.com/@brianondrako
Twitter: https://twitter.com/brianondrako
Instagram: https://www.instagram.com/brianondrako/
Linkedin: https://www.linkedin.com/in/brianondrako/
Substack: https://brianondrako.substack.com/
=============================
This episode is brought to you by LMNT, the delicious, sugar-free electrolyte drink mix.
For a limited time, listeners of the Just Get Started Podcast can get a free LMNT Sample Pack with any purchase.
This special offer is available here: DrinkLMNT.com/justgetstarted
---
Hosted on Acast. See acast.com/privacy for more information.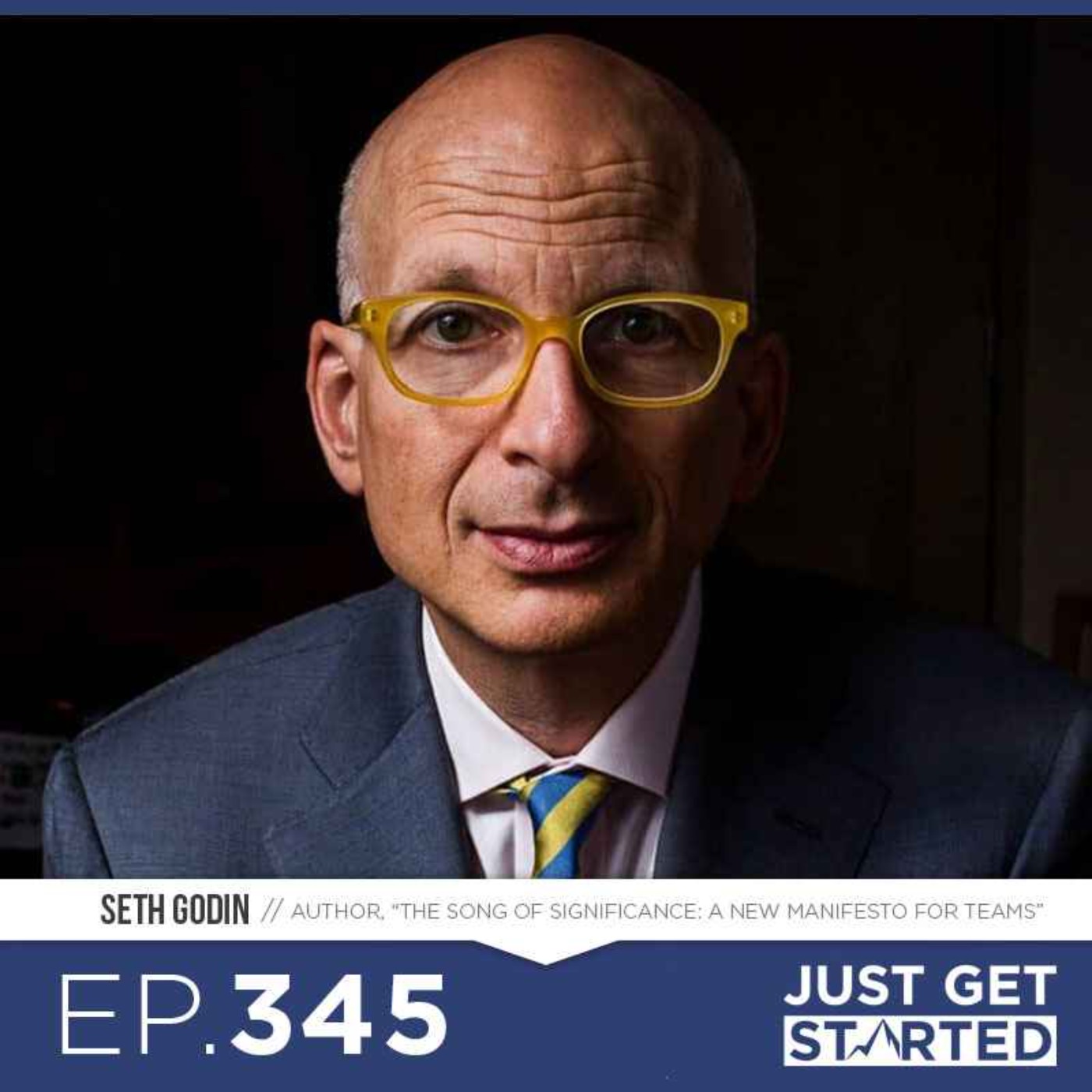 View other episodes
Description by Just Get Started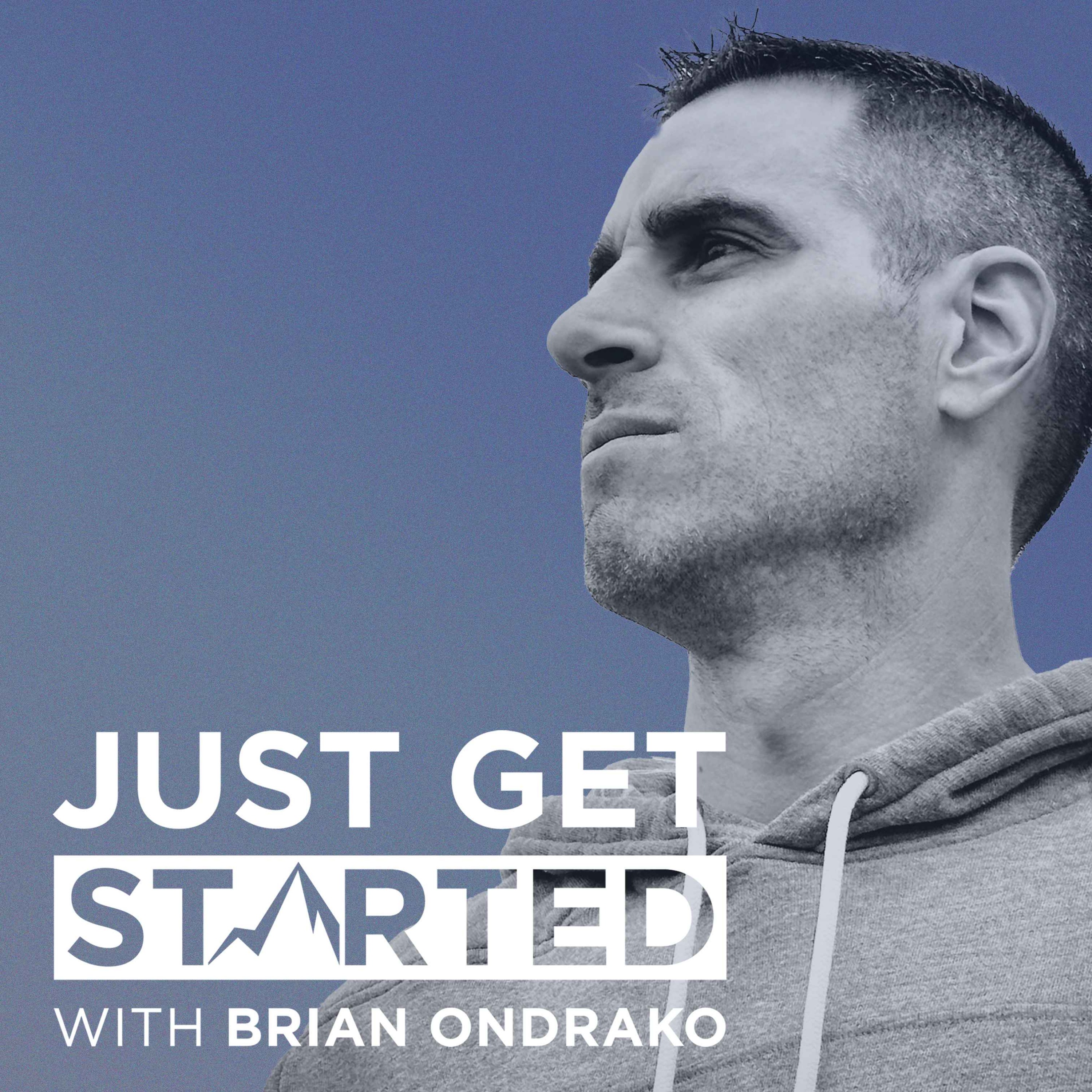 We all struggle with the "getting started" moments. Overcoming fears, anxieties, and self-limiting beliefs to venture down the road to a more fulfilling life.
It starts by uncovering this one fact; The only way we discover happiness is by first discovering ourselves.
I started the podcast in 2017 because of the many years I struggled with figuring out my "North Star" and not having the confidence to put out the projects that I loved to create and that might help impact others in a positive way.
Through my many years of discovery, I uncovered that I am a "Navigator" and my mission is to help navigate people to Just Get Started.
I live my core mission by sharing my own personal stories and others setting out on their own unique journey through the Podcast, Writing & Blogging, publishing Children's Books, Sales Coaching and Consulting, and many other endeavors that allow me to help others live a better life filled with happiness and a greater appreciation for the world around us.
just get started,
Brian
---
Hosted on Acast. See acast.com/privacy for more information.
Subscribe or follow this podcast:
Just trying to motivate people to be fulfilled in life…that's the mission!
Explore more
Startup podcasts
Visit podcast
A random podcast 🎲