The Delicious Legacy
The most comprehensive archaeological excavation in Istanbul's history, took place very recently in the 21st century; a 58.000 square meter area in Yenikapi region. Here was revealed one of the biggest harbours known in the ancient world dating back to the Byzantine Era, the Theodosius Harbour. Amongst the group of findings there were 36 shipwrecks dating between 5th and 10th century which is the biggest collection of Early and Middle Byzantine Period shipwrecks. These shipwrecks are important because of their very well preserved state. Several of them had been very spectacular, with a large number of amphorae still in position when they sank in the harbour. Their discovery, brings into light fascinating clues of the life in the late ancient city (and early medieval period) and offers some direct evidence of the foods and trading goods of the Byzantine Empire.
Where do I begin with the cuisine and food of the Byzantine Empire? This is a daunting task as this was an Empire stretching 3 continents at its peak and with over 1100 years history!
The Mediterranean trilogy of wine, oil and bread meets the flavours of the Orient and in turn this mingles with the gastronomic staples of the Roman Empire thousand years before, and thus creates the unique characteristics of the Constantinople's food character that made it to a de facto gastronomic space, having created its own culinary propositions and became established as the Christian capital of wine and gastronomic delights in the medieval world.
Find out more, and everything you need to know of the Empire that would make the "Game of Thrones" books blush, with the feasts and murders and plots of their emperors and nobility here!
Ancient & Byzantine music composed and played by Pavlos Kapralos: https://www.youtube.com/channel/UCzgAonk4-uVhXXjKSF-Nz1A
Traditional Cretan Music by Cretan Brioche
Music theme"Indu" in the History Hound ad by Aris Lanaridis: https://www.arislanaridis.co.uk/
Support this show http://supporter.acast.com/The-Delicious-Legacy.
---
See acast.com/privacy for privacy and opt-out information.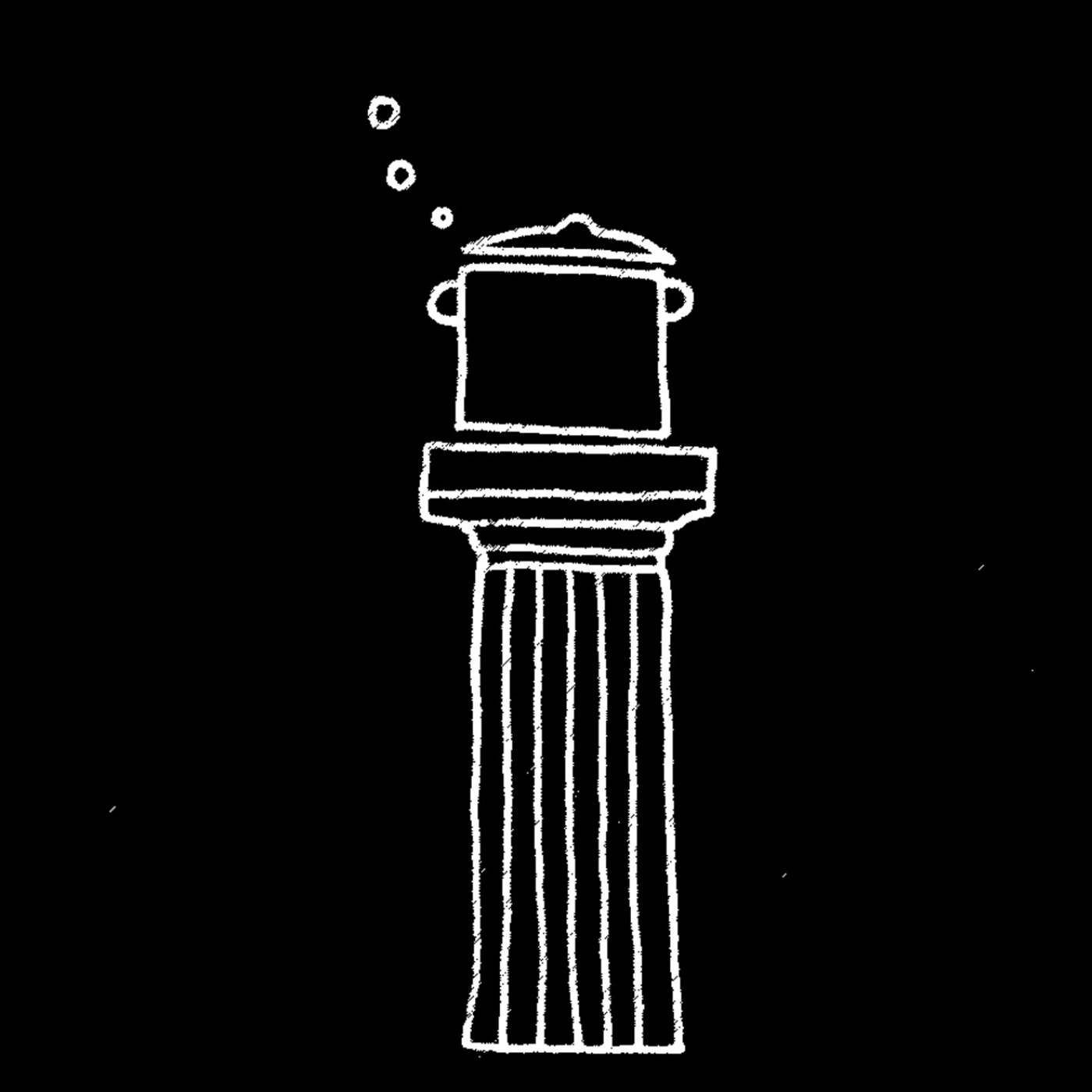 Imagine yourself dining with Socrates, Plato, or Pythagoras... maybe even Cicero and Julius Caesar...being a soldier marching with Alexander's the Great army in the vast Persian empire discovering new foods... or try and picture the richness of fruits and vegetables in the lush Hanging Gardens of Babylon...what foods did our ancestors ate?
How did all begin? Why am I so hooked on ancient recipes and ingredients? Is the food delicious? Wholesome? Do you need to know? I think so! Recipes, ingredients, ways of cooking. Timeless and continuous yet unique and so alien to us now days. Staple ingredients of the Mediterranean world -as we think now- like tomatoes, potatoes, rice, peppers, didn't exist. What did they eat? We will travel and imagine how it was to eat like a Greek Philosopher in a symposium in Athens, as a Roman Emperor or as a rich merchant in the last night in Pompeii......Lavish dinners, exotic ingredients, barbaric elements, all intertwined...Stay tuned and find out more here, in 'The Delicious Legacy' Podcast!
Find all out, right here!
Support this show http://supporter.acast.com/The-Delicious-Legacy.
---
See acast.com/privacy for privacy and opt-out information.
[This description is from The Delicious Legacy.]
Food podcasts
Visit podcast
A random podcast 🎲