The Delicious Legacy
An Interview with Pen Vogler – Breakfast Through the Ages
Just before the Christmas break, I had the chance to interview -via the magic of the internet- Pen Vogler: author of "Dinner with Mr Darcy" and "Dinner with Dickens" who also had curated the exhibition "Food Glorious Food" at the Charles Dickens Museum. She edited Penguin's Great Food series, writes and reviews on food history for the press and has recreated recipes from the past for BBC Television.
On this episode though, we actually chat about her latest book "Scoff" which is a history of food and class in UK through the ages. Her title, Scoff, plays on two meanings, the first being to chow down and fill your boots with whatever good things come your way, while the second means to mock or negate another person's way of life – their taste, in other words!
So together we trawl through history and find out why breakfast is crucial mean, what is an important and healthy breakfast, and of course what does it say about your status and your standing in society; what is the most breakfasty breakfast food you should eat?
Of course we explore some recipes, and some delicious ideas for breakfast or brunch (ever so fancy and trendy!) and get deeper into fads and fashionable things, how they change though history and what is -or not- nutritious for you. Needless to say we both hate, and scoff in the notion of cereals for breakfast! Yet we must endure their presence; they are so ubiquitous everywhere we turn! Oh the irony!
Happy listening!
The Delicious Legacy
Music by Pavlos Kapralos. Find out more here: https://www.youtube.com/channel/UCzgAonk4-uVhXXjKSF-Nz1A
Thanks to Maltby and Greek for sponsoring this episode! Check how you can get your 15% discount!
Support this show http://supporter.acast.com/the-delicious-legacy.
---
See acast.com/privacy for privacy and opt-out information.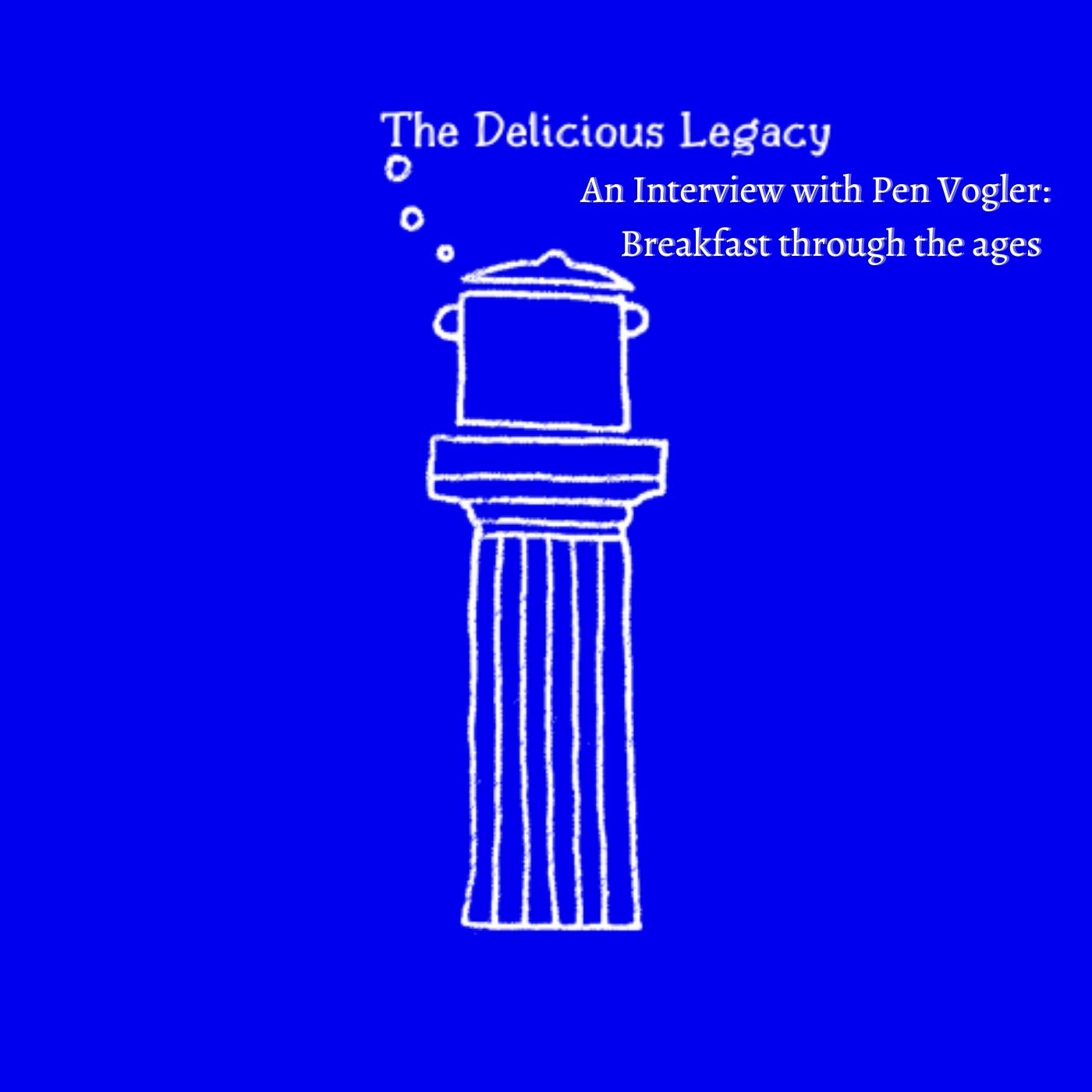 Search Results placeholder
Description by The Delicious Legacy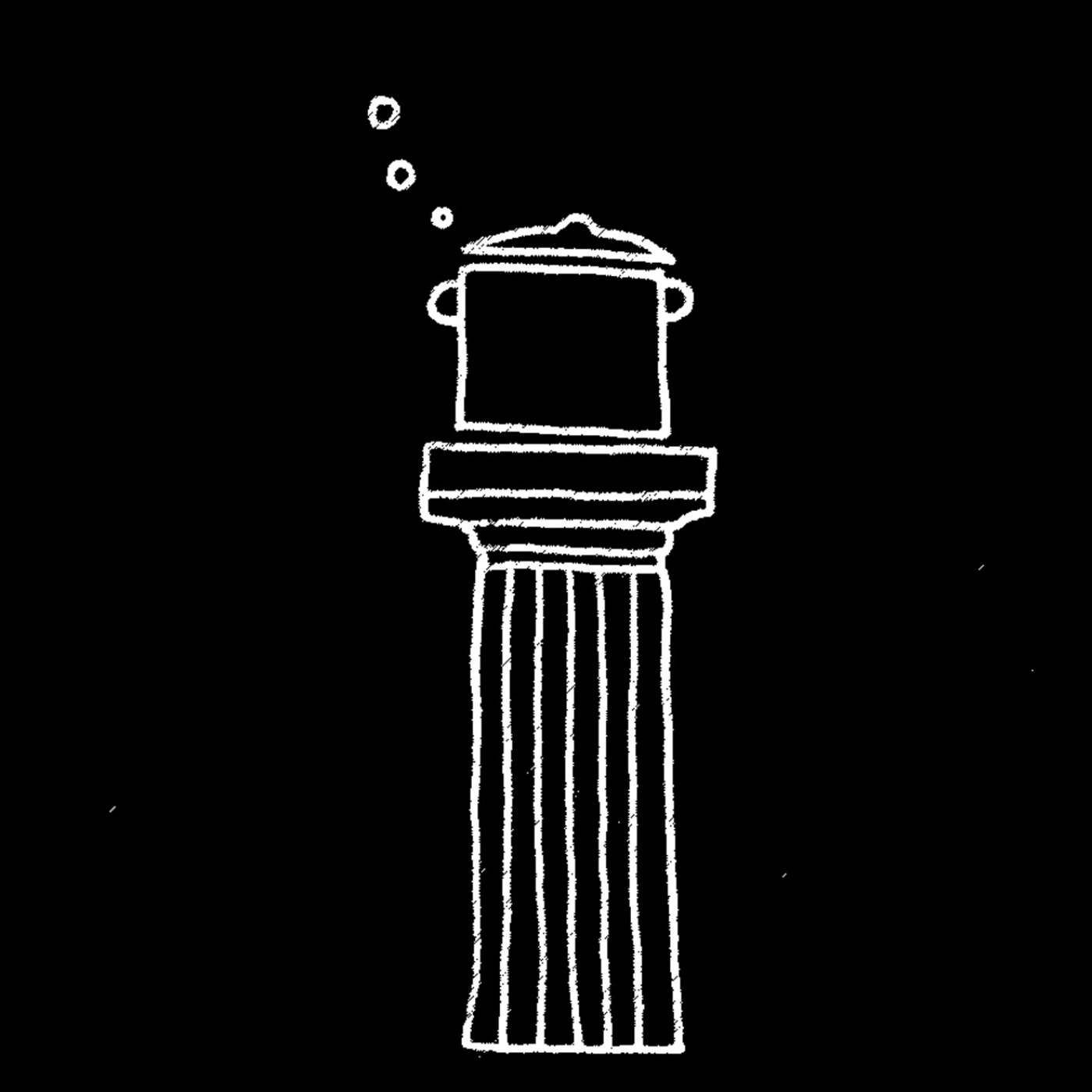 Imagine yourself dining with Socrates, Plato, or Pythagoras... maybe even Cicero and Julius Caesar...being a soldier marching with Alexander's the Great army in the vast Persian empire discovering new foods... or try and picture the richness of fruits and vegetables in the lush Hanging Gardens of Babylon...what foods did our ancestors ate?
How did all begin? Why am I so hooked on ancient recipes and ingredients? Is the food delicious? Wholesome? Do you need to know? I think so! Recipes, ingredients, ways of cooking. Timeless and continuous yet unique and so alien to us now days. Staple ingredients of the Mediterranean world -as we think now- like tomatoes, potatoes, rice, peppers, didn't exist. What did they eat? We will travel and imagine how it was to eat like a Greek Philosopher in a symposium in Athens, as a Roman Emperor or as a rich merchant in the last night in Pompeii......Lavish dinners, exotic ingredients, barbaric elements, all intertwined...Stay tuned and find out more here, in 'The Delicious Legacy' Podcast!
Find all out, right here!
Support this show http://supporter.acast.com/the-delicious-legacy.
---
See acast.com/privacy for privacy and opt-out information.
Subscribe or follow this podcast:
Explore more
Food podcasts
Visit podcast
A random podcast 🎲
Featured
Mobility with Impact (ft. John Saffrett)
Economy, planet, markets and you
We are a mobile species. With the exponential development of transportation technologies and modes over the past centuries, we can now travel faster and further than ever before. But how will the world of transportation evolve by 2050? Will autonomous cars powered by AI and hyperloops with pods reaching speeds of 1000 km/h replace human drivers?
In this new episode of 2050 Investors, Kokou Agbo-Bloua wonders if we could really design a more sustainable way of getting around and contemplate a carbon-free future of transportation. He also asks John Saffrett, ALD Automotive's Deputy Chief Executive Officer, to share his perspective on mobility and the way car manufacturer have to adapt. 
"2050 Investors" offers an investigation into tomorrow's economic and market mega-trends, ahead of 2050's global sustainability targets. Sourcing information directly from market practitioners, the financial press, research reports, the podcast provides you with insights from all around the globe. New episodes once every three weeks: please subscribe, leave comments and spread the word! 
Credits. Presenter & Writer: Kokou Agbo-Bloua. Editor: Julien Moity, Vincent Nickelsen. Production Designer: Emmanuel Minelle, Radio K7 Creative. Executive Producer : Fanny Giniès. Sound Director: Antoine Larchet. Music: Rone. Graphic Design: Cedric Cazaly.

Whilst the following podcast discusses the financial markets, it does not recommend any particular investment decision. If you are unsure of the merits of any investment decision, please seek professional advice. 
Search Results placeholder