Centuries of Sound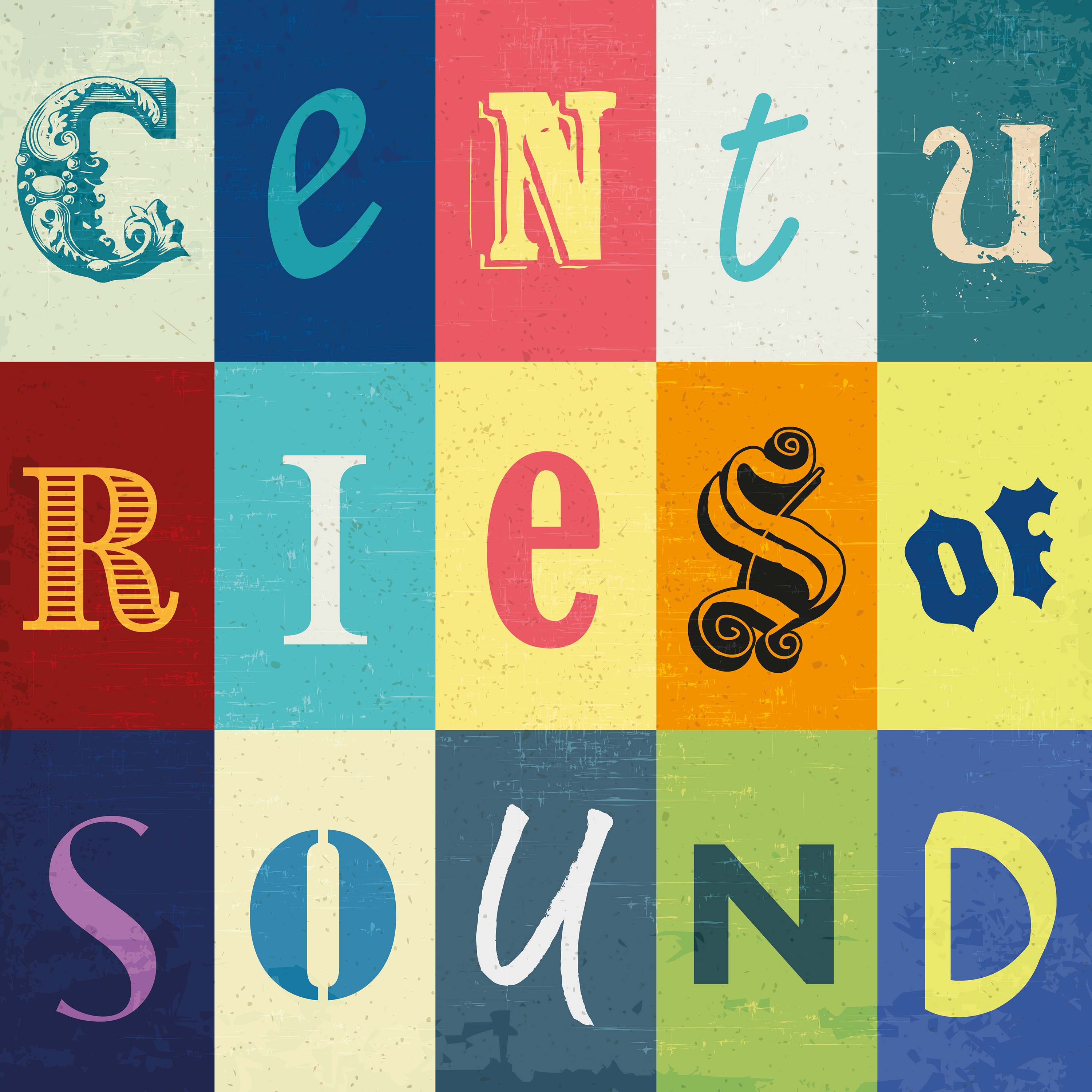 1946 Part Two – That's All Right For You
At Centuries of Sound I am making mixes for every year of recorded sound. The download here is only for the first half-hour of the mix. For the full 3-hour version either see below for the Mixcloud player, or come to patreon.com/centuriesofsound for the podcast version and a host of other bonus materials for just $5 per month. This show would not be possible without my supporters on there, so please consider signing up or sharing this with someone who may be interested.
Mixcloud player with full mix
- or
listen on the Mixcloud website
.
1946 Part Two - That's All Right For You
In the popular imagination the late 1940s is poorly represented. In the 1930s there's the great depression (which is also somehow the golden age of Hollywood), then WWII takes place, then [SCENE MISSING], then there's the 1950s, rock & roll, teenagers, fashion, Hollywood glamour, the beat poets, Rosa Parks, the golden age of TV, and you know I could keep on just listing themes here but I'll stop. These signifiers make the decade easy to get a grip on, and have been constantly revisited on TV, in films and – of course – in music ever since. For anyone under the age of 66 or so, this mythologised version of the fifties is the only fifties you've ever known. The late 40s on the other hand have had no such treatment – I can think of only a handful of films set in the period, all fairly obscure.How can we begin to transition from one era to another then? The soldiers arrive back from the second world war, everyone settles down to keep quiet and do nothing for five years, then BOOM here we are in the modern age? Well, of course that's not how it's going to be. Those cultural threads spread out wide, and as our main concern here is music, the headline here is that the musical movements associated with that later era are not being anticipated in 1946, they aren't starting to get underway, they are in fact already in full bloom. The headline could even be "1946 – The Year Rock & Roll Started!" – but for reasons I will surely go into later, there is no easy start date.Though the majority of this mix is rock & roll in all but name, plenty does not fit that pattern. Some is in fact quite traditional pop music, but with artistry and production seemingly years ahead of its time. Jazz selections have been picked with a general feel of bubbling excitement. These songs are not so concerned with dreaming or looking into the future as in part one, but they push into the future by being (for the first time in a long time) fully able to immerse into the now. Most of this mix is dance music, though there are also plenty of calmer breaks.One final thought before I say "just listen" – the reason many of these performers disappeared in the rock & roll era (as we know it) is that many were simply not around anymore. Big Maceo Merriweather had a severe stroke in 1946, and died in 1953. Sonny Boy Williamson I would be killed in a robbery in 1948. Albert Ammons would survive to play Truman's inauguration in 1949, but then died later that year. Cecil Gant made it no further than 1951. A disappointing truth is that these are still very tough years, and this small sampling of joy tells just one story from many. I could say the same for any mix, of course, but it seems more important to point it out here.Ok, so if I haven't ruined it, just listen. And if you want to chat as you do so, you can join the conversation on discord here -
https://discord.gg/jw5vZcN8
Tracklist
0:00:00 Charles Mingus and his Orchestra - Shuffle Bass Boogie (Clip from Notorious) (Clip from Wacky Weed - Andy Panda)
July
(Clip from Television Is Here Again) 0:03:10 Sonny Boy Williamson I - Shake The Boogie 0:05:53 Big Maceo - Chicago Breakdown (Clip from The Story of Menstruation) 0:08:48 June Christy - Willow Weep For Me 0:11:43 Dizzy Gillespie Big Band - 'Round Midnight 0:15:25 Bob Wills & His Texas Playboys - Fat Boy Rag (Clip from The Big Sleep) 0:18:41 Cousin Joe - Weddin' Day Blues 0:20:42 Albert Ammons - Jammin' The Boogie 0:24:39 Dylan Thomas - On The Marriage of a Virgin 0:26:07 Johnny Guarnieri Quartet - Temptation 0:27:00 Lennie Tristano Trio - I Can't Get Started (Clip from La Belle et la Bête) 0:29:48 Duke Ellington and his Orchestra with Django Reinhardt - Improvisation #2 0:30:47 T-Bone Walker With Jack McVea's All Stars - Bobby Sox Blues
August
(Clip from Pathe - Very early mobile phone prototype) 0:33:53 Sister Rosetta Tharpe ft. Sam Price Trio - This Train (Clip from A Gruesome Twosome) 0:37:12 Lucky Millinder and His Orchestra - How Big Can You Get, Little Man? (Clip from It's A Wonderful Life) 0:40:00 Cecil Gant - Nashville Jumps (Clip from Hair-Raising Hare) 0:42:49 Arthur "Big Boy" Crudup - That's All Right, Mama (Advertisement for Squibb Dental Cream) 0:44:44 Louis Jordan - Reet Petite And Gone 0:47:17 Freddie Slack & Ella Mae Morse - Pig Foot Pete 0:50:05 Big Joe Turner - Rebecca (Clip from Baseball Bugs) 0:52:54 Roosevelt Sykes - Date Bait 0:55:51 Barry Moral Y Su Orquesta De Jazz - El Boogie Woogie De Artie Shaw 0:58:58 Philip Larkin - Wedding Wind 1:00:10 Charlie Parker Septet - I've Always Got The Blues (Clip from Adam Hats) 1:01:49 Spike Jones & His City Slickers - Rhapsody From Hunger(y)
September
(Clip from Television Is Here Again) 1:04:02 Tex Ritter - Trouble In Mind 1:06:48 Moon Mullican - New Pretty Blond (New Jole Blon) (Clip from La Belle et la Bête) 1:09:53 Django Reinhardt - Django's Tiger (Clip from La Belle et la Bête) 1:10:37 Velma Nelson - If I Were A Itty Bitty Girl, Part 1 (Clip from It's A Wonderful Life) 1:13:34 Don Byas - How High The Moon 1:16:03 Dizzy Gillespie - Salt Peanuts 1:17:58 Luke Jones - Shufflin Boogie (Clip from The Great Piggy Bank Robbery) 1:20:09 Eddie 'Cleanhead' Vinson - Juice Head Baby (Clip from Notorious) 1:12:15 Tampa Red & Big Maceo - Crying Won't Help You (Clip from Interview With Somerset Maugham) 1:25:25 Louis Jordan - Choo Choo Ch'boogie 1:28:06 Pat Flowers - Googie Woogie
October
1:30:55 Woody Herman Orchestra (cond. by Igor Stravinsky) - Ebony Concerto Part 2 (Clip from Final Judgement Read at Nuremberg Trials) 1:35:36 Woody Herman Orchestra (cond. by Igor Stravinsky) - Ebony Concerto Part 2 (Clips of judge sentencing Goering and Hess at Nuremberg) 1:36:55 Duke Ellington - Transblucency 1:39:10 Út Trà Ôn, Hu?, Th?y - Tôn T?n Gi? ?iên (Vietnam) 1:42:32 Tshamumania Anastasie And Singers - Ndumba Wakumi Diekde Dikasa (Luba-Kasai; Congo) 1:45:17 Francisco Canaro & Nelly Omar - Rosa De Otoño (Clip from The Killers) 1:48:19 Les Brown (Vocal - Doris Day) - All Through The Day 1:49:43 The Ink Spots - I Never Had A Dream Come True 1:52:27 Freddie Slack & Ella Mae Morse - Your Conscience Tells You So (Clip from The Big Sleep) 1:55:22 Ella Fitzgerald - I'm Just A Lucky So And So 1:58:13 Lester Young - D.B. (Detention Barracks) Blues (Clip from Hair-Raising Hare) 2:01:21 Django Reinhardt Et Le Quintette Du Hot Club De France, Avec Stéphane Grappelli - Coquette
November
(Clip from Notorious) 2:04:19 Jack McVea & His Band - Open The Door, Richard 2:07:07 Amos Milburn - Amos' Blues 2:09:29 Big Maceo Merriweather - Maceo's 32-20 2:12:16 Joe Turner - My Gal's A Jockey 2:15:24 Lionel Hampton - Hey! Ba-Ba-Re-Bop 2:18:41 Jay Mcshann - Voodoo Woman Blues 2:22:16 Roy Milton - R.M. Blues 2:24:09 Nat King Cole - You Call It Madness 2:27:05 Charlie Parker - Ornithology 2:28:36 Eddie 'Cleanhead' Vinson - Mr Cleanhead Steps Out 2:30:00 Lucky Millinder And His Orchestra - Shorty's Got To Go
December
(Clip from It's A Wonderful Life) 2:33:31 Merle Travis - Pigmeat Stomp 2:34:45 Delmore Brothers - Freight Train Boogie 2:37:24 Jazz Gillum - Look On Yonder Wall (Clip from Casey Crime Photographer) 2:39:19 Pixinguinha, Benedito Lacerda - 1 X 0 (Clip from Baseball Bugs) 2:40:12 Spike Jones & His City Slickers - Hawaiian War Chant (Clip from Baseball Bugs) 2:42:21 Lester Young and his Band - Lover, Come Back To Me 2:44:54 Joe Liggins - Got A Right To Cry 2:48:08 Dan Burley Skiffle Boys - South Side Shake (Clip from Casey Crime Photographer) 2:51:04 Coleman Hawkins - I Mean You 2:52:40 Lionel Hampton - Hamp's Salty Blues 2:55:48 Lionel Hampton & His Orchestra - Hamp's Boogie Woogie
Ending
3:02:53 Charlie Parker - Lover Man (Clip from My Darling Clementine) 3:06:17 Charles Trenet - La Mer (Clip from The Killers) (Clip from Baseball Bugs)
More episodes
Description by Centuries of Sound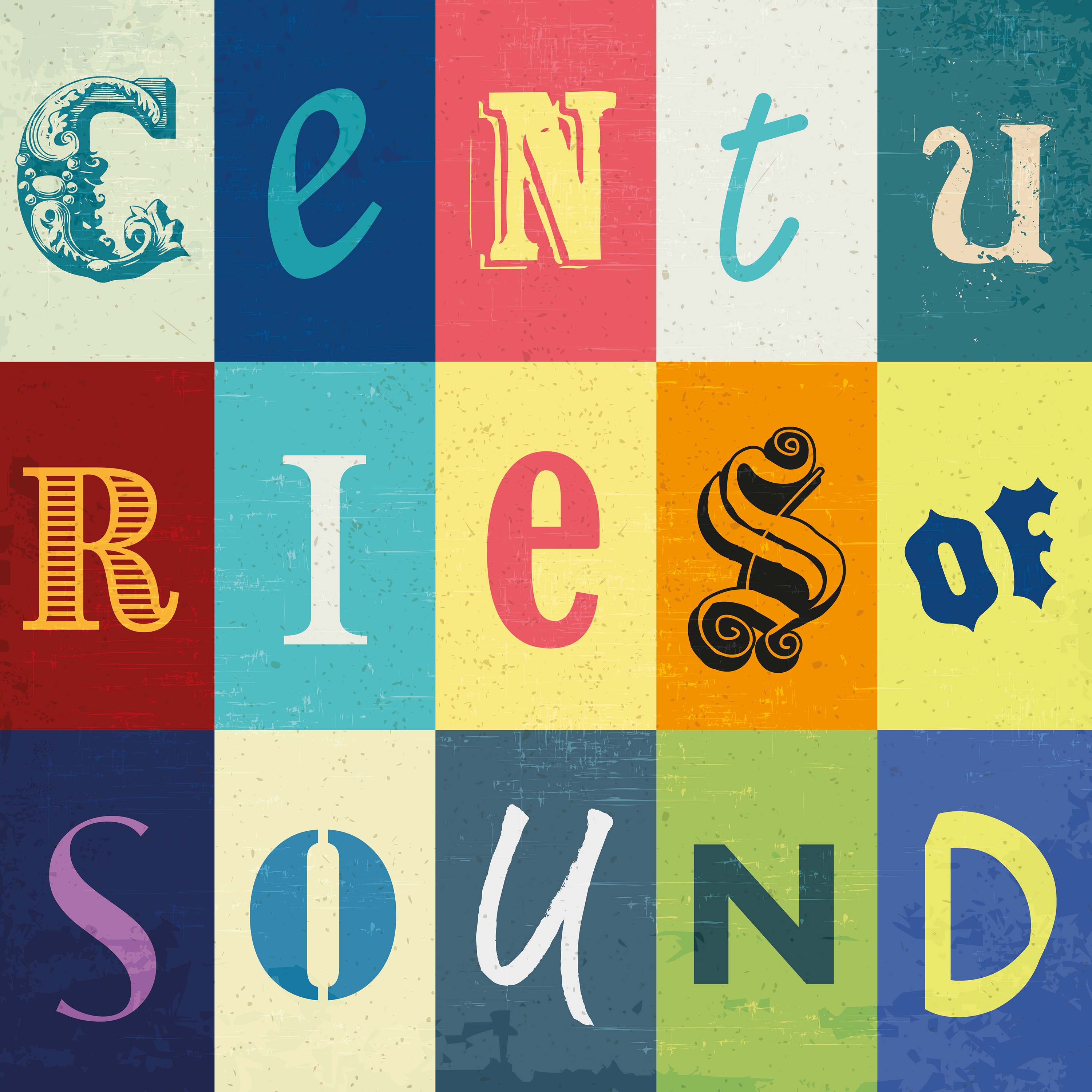 Audio time travel with mixes for every year of recorded sound, starting in the 1850s and working our way through to the present. "Radio podcasts" are bonus commentary with occasional guests. Find out more at centuriesofsound.com
Subscribe or follow this podcast:
Explore more
Music podcasts
Visit podcast
A random podcast 🎲