Podnews
Almost half all downloads are of archive shows
Visit https://podnews.net/update/archive-downloads for all the links, and to get our newsletter.
---
Classifieds – your job or ad here
Long Shot Leaders Podcast – Follow Us Today! — We tell the stories of underdogs who have found success. Our guests consist of people from all walks of life. Academy Award winners, Holocaust survivors, sports heroes, you name it!
🐦 Early Bird $$$ to Podcast Movement Evolutions — increase Wednesday night! So go and get your worm, and be a part of the can't-miss podcast conference of the spring. Join over a thousand podcasters & industry professionals in LA this March!
Subscribe to Podcasting Business School — Learn how to love your podcast like a hobby, but build it like a business. The focus of this show is to help podcasters increase their downloads, level up audience engagement, and start to monetize.
What Your Downloads Don't Tell You… — Downloads are one way to measure success for your show. But they're not the only one. And they're certainly not the best. Learn how to set better goals & build a strategy around metrics that matter.
Don't miss out! Final Deadline – January 21st — The podcast industry is skyrocketing. Do you have a fiction podcast script? Final deadline – January 21st. Visit Shore Scripts for more info and to enter! Two winners get a $5000 production fund each!
Supercast: paid subscription built for podcasters — "After 7 years on another platform and 1 year on Supercast, the results are clear – we're growing 3x faster with Supercast." – Jesse Brown, Canadaland. Isn't it time to diversify your revenue?
---
We've got a slightly new look with tweaked colours for accessibility, and a bolder font for new skimmable links to make reading Podnews even faster. We'd be grateful for your feedback.
Moves and hires
The Tech Stuff
Tips and tricks
%%subscribe%%
Podcast News
Readers and supporters:
Gold supporters:Buzzsprout, RSS Podcasting, Mamamia, Resonate Recordings, audioBoom, SALT, Amazon Music, ABF Creative, Riverside.fm, Spreaker, Jar Audio, Simplecast, Podchaser, Awesound, Acast, The Roost, We Edit Podcasts, Podmetrics, One of One Productions Podcast Studio, Adonde Media, Podpage websites, Knit, Megaphone, Disctopia, LWC Studios, backtracks.fm, Libsyn, ElasticPod, Podbean, Evergreen Podcasts, Focusrite, Luminary, Engle, Advertisecast, ART19, TED Audio Collective, Knucklehead Media Group
Silver supporters:Storic Media, Podcode, Jonekiri, Storyboard, Osiris Media, Terra Firma Audio, Polymash, Omny Studio, Message Heard, SoundMedia, Podscribe, Bullhorn, Health Podcast Network, Julep Hosting, Julep Podcast Marketing, Podcast Taxi, Ossa Collective, Lemonada Media, Podcast Guests, Cleanvoice, Heartcast Media50, Headliner, Notetracks, Wondery, Quill Podcasting, The Podcast Engineer, Pacific Content, Diversion Podcasts, RockWater Industries, Transmitter Media, Castbox, Transistor, Castos, Kast Media, Jam Street Media, Bababam, Whooshkaa, SPI, Double Elvis Productions, Latina Podcasters Network, 18sixty, matchmaker.fm, Podcastpage, Optimal Living Daily, Glisten Media Podcast Production, Sonic Influencer Marketing, Maps.fm, Zvook, Rephonic, Podcast Ad Report, Barevalue, Oxford Road, Ad Results Media, Chartable, Podcast Partnership, StreamGuys, Know or Not? Podcast Network, Content10x, Rachel Corbett\s Podschool, EverythingWithPodcasting, DAX, She Podcasts, Podknife, adswizz, Adopter Media, Veritone One, Margarita Noriega, Stakhanov, Podcast Movement, Sonix, Lower Street, Revolver Podcasts, Podigy, School of Podcasting, Cleanfeed, Signal Hill Insights, Edison Research
Support Podnews, and our industry
Support us – this feed for Podmust.com
Image: Jojo Yuen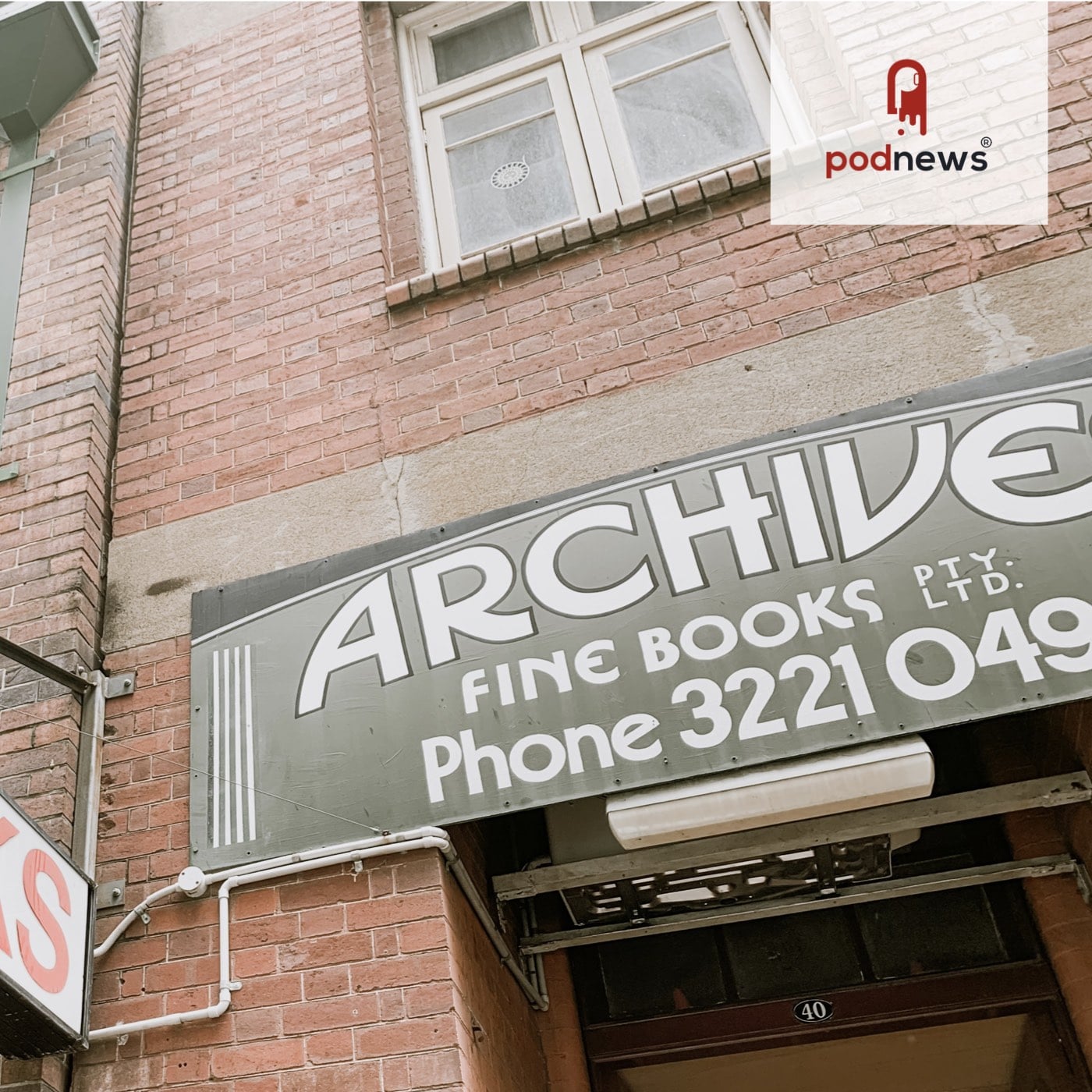 Search Results placeholder
Description by Podnews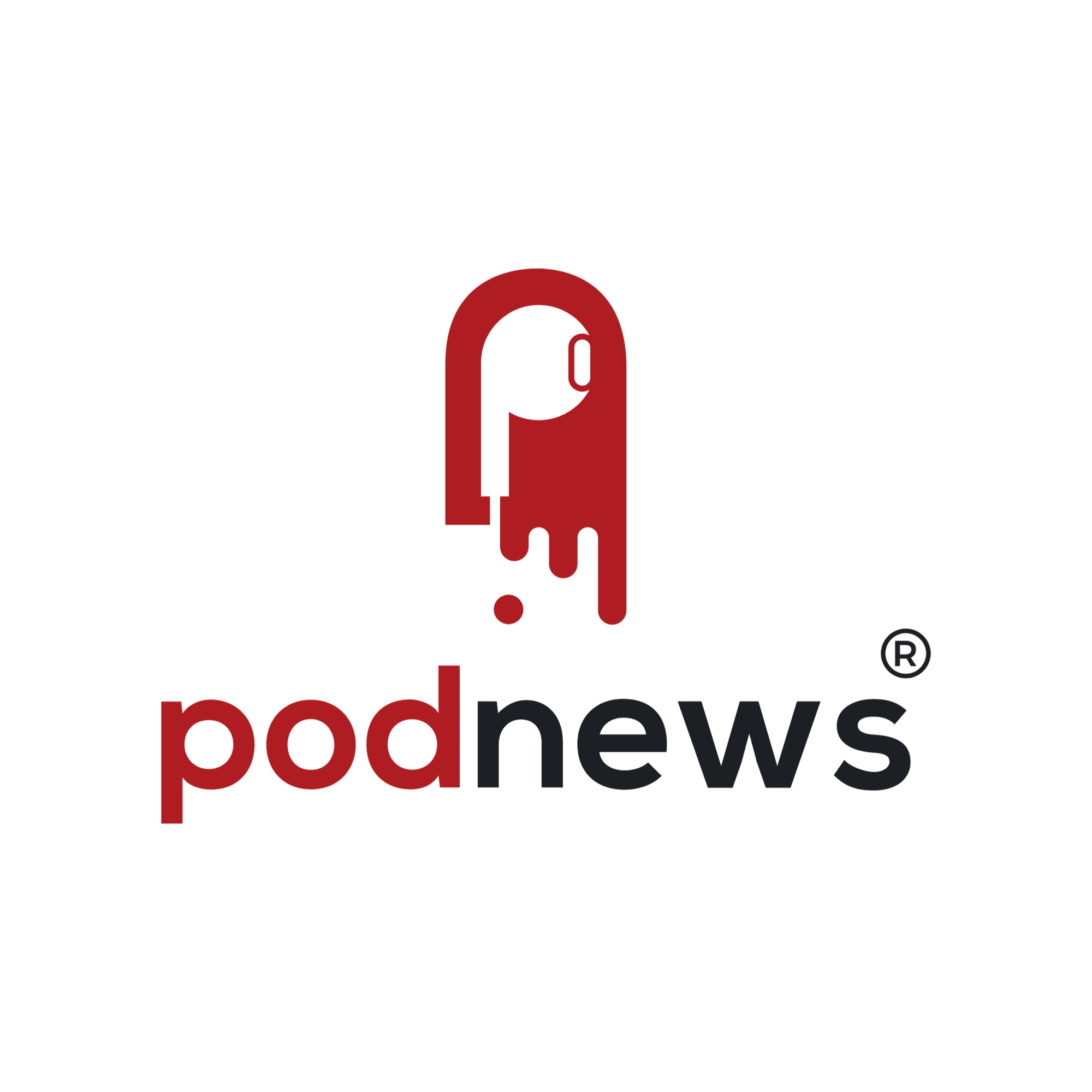 Daily news about the global podcasting and on-demand audio industry. Curated by James Cridland
[email protected]
- visit https://podnews.net to get our free newsletter for all the links and more. [Podmust.com/mp3]
Subscribe or follow this podcast:
Daily news about the global podcasting and on-demand audio industry. Curated by James Cridland.
Explore more
News & Politics podcasts
Visit podcast
A random podcast 🎲
Featured
Mobility with Impact (ft. John Saffrett)
Economy, planet, markets and you
We are a mobile species. With the exponential development of transportation technologies and modes over the past centuries, we can now travel faster and further than ever before. But how will the world of transportation evolve by 2050? Will autonomous cars powered by AI and hyperloops with pods reaching speeds of 1000 km/h replace human drivers?
In this new episode of 2050 Investors, Kokou Agbo-Bloua wonders if we could really design a more sustainable way of getting around and contemplate a carbon-free future of transportation. He also asks John Saffrett, ALD Automotive's Deputy Chief Executive Officer, to share his perspective on mobility and the way car manufacturer have to adapt. 
"2050 Investors" offers an investigation into tomorrow's economic and market mega-trends, ahead of 2050's global sustainability targets. Sourcing information directly from market practitioners, the financial press, research reports, the podcast provides you with insights from all around the globe. New episodes once every three weeks: please subscribe, leave comments and spread the word! 
Credits. Presenter & Writer: Kokou Agbo-Bloua. Editor: Julien Moity, Vincent Nickelsen. Production Designer: Emmanuel Minelle, Radio K7 Creative. Executive Producer : Fanny Giniès. Sound Director: Antoine Larchet. Music: Rone. Graphic Design: Cedric Cazaly.

Whilst the following podcast discusses the financial markets, it does not recommend any particular investment decision. If you are unsure of the merits of any investment decision, please seek professional advice. 
Search Results placeholder