Podnews
Marc Maron's WTF comes to London
Visit https://podnews.net/update/wtf-live for all the links, and to get our newsletter.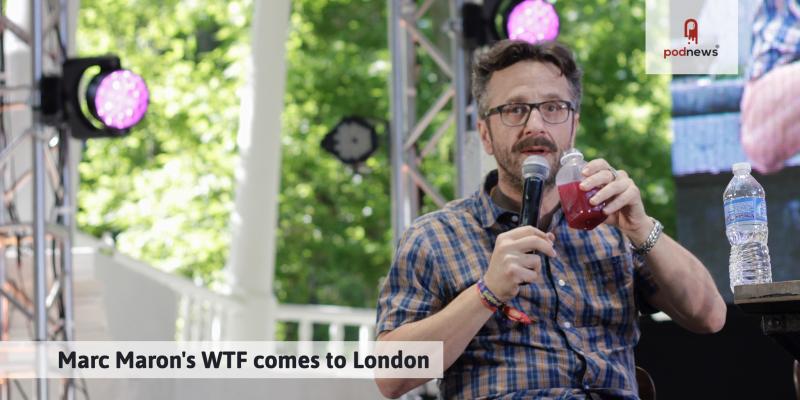 ---
Classifieds – your job or ad here
Let's be Podcast Besties! 👯 — Podcast Bestie is a weekly newsletter and best friend to podcasters seeking jobs, industry info, craft tips, marketing strategies, and creative inspiration. Subscribe now.
If marketing your show feels exhausting… — it's a sign that something's wrong. Cut the overwhelm and focus on these three simple habits that will make growing your show feel effortless.
Podshare: Sign up for free to sell host read ads — We've developed Podshare to assist podcasters in monetising their podcasts while also providing better value to advertisers. It is free to sign up and suited to shows with big and small audiences.
🏆 7 of the Top 25 Podcasters use Supporting Cast — The largest podcast publishers rely on Supporting Cast to sell & deliver memberships and exclusive content — and we support lots of independent shows too 📈. Get in touch! [email protected]
LAND YOUR NEXT PODCASTING JOB — Get intro requests from hand-picked companies by joining PodKind talent collective → PodKind.org
🚨MUST-LISTEN—Tod Maffin's daily marketing podcast — Today in Digital Marketing is a daily 10-minute newscast covering everything today's developments in podcast marketing, programmatic ads, and social media that day. Ⓧ No interviews. Ⓧ No rambling.
---
People
Podcast News
Gold supporters: Buzzsprout, Mowpod, Mamamia, Resonate Recordings, SALT, audioBoom, Cohost, Callin, Simplecast, PodOps, Podvine, Riverside.fm, Cadence13, Podcorn, Pineapple Street Studios, Spreaker, Jar Audio, Podchaser, Awesound, Acast, The Roost, Engle, ART19, We Edit Podcasts, Adonde Media, One of One Productions Podcast S, Focusrite, Evergreen Podcasts, Podmetrics, Luminary, TED Audio Collective, Advertisecast, LWC Studios, Podbean, Disctopia, Knucklehead Media Group, Podpage websites, ElasticPod, Libsyn, Megaphone, Knit
Silver supporters: Storic Media, Veritonic, Podcode, Jonekiri, Storyboard, Gumball, Osiris Media, Cloud10, Rococo Punch, Terra Firma Audio, Polymash, Omny Studio, Message Heard, SoundMedia, Podscribe, Bullhorn, Health Podcast Network, Julep Hosting, Julep Podcast Marketing, 18sixty, Oxford Road, Rephonic, Blubrry, Ossa Collective, Glisten Media Podcast Production, Cleanvoice, Kast Media, SPI, Podcast Guests, NPR, Jam Street Media, Heartcast Media50, Transmitter Media, Diversion Podcasts, Maps.fm, Transistor, Hindenburg, Headliner, Castos, Whooshkaa, Podcast Ad Report, Barevalue, The Podcast Engineer, RockWater Industries, Zvook, Latina Podcasters Network, Pacific Content, Wondery, Podcast Taxi, matchmaker.fm, Optimal Living Daily, Lemonada Media, Podcastpage, Notetracks, Bababam, Double Elvis Productions, Sonic Influencer Marketing, Castbox, Ad Results Media, EverythingWithPodcasting, Know or Not? Podcast Network, StreamGuys, Content10x, DAX, Chartable, Rachel Corbett\s Podschool, Podcast Partnership, She Podcasts, School of Podcasting, Revolver Podcasts, Margarita Noriega, adswizz, Lower Street, Podigy, Stakhanov, Podcast Movement, Podknife, Adopter Media, Veritone One, Cleanfeed, Sonix, Signal Hill Insights, Edison Research
Our personal supporters: Amy Woods, Horse Radio Network, Armel, John, Mikel Ellcessor, Aaron Dowd, Gene Monterastelli, Neil Mody, David Lloyd, Matthieu Beauval, Matt Wade, Steven Goldstein, Andy Maher, Jason DeFillippo, Mirko Lagonegro, Gareth Evans, Kara Silverman, Dave Shaw, Arion Potts, Liz Covart, The Virtual Couch, Eric Hunley, Justin Jackson, Jack Rhysider, Bret Kinsella and Voicebot.ai, Karen Jackson, Josh Withers, Matt Deegan, They Walk Among Us, CESLIE Armstrong, Oh God, What Now, Stabl, Søren Hugger Møller, Patrick K. Walsh, Bradford Swanson, Tom Webster, Mike Rapin, Ed Sullivan, Eric Nuzum, Benjamin Masse, Brett Johnson, Thomas Umstattd Jr., Lindsay Graham, Eric John, Steve Stewart, Philip D Theophilus, Pete Morgan, Joe Stone, ShEvo (Sheila Dee & Evo Terra), Buzz Knight, Josh Muccio, Jeanette Burke, Owen Grover, atkinsonjd
Support Podnews, and our industry
Support us – this feed for Podmust.com
Image: Timothy Krause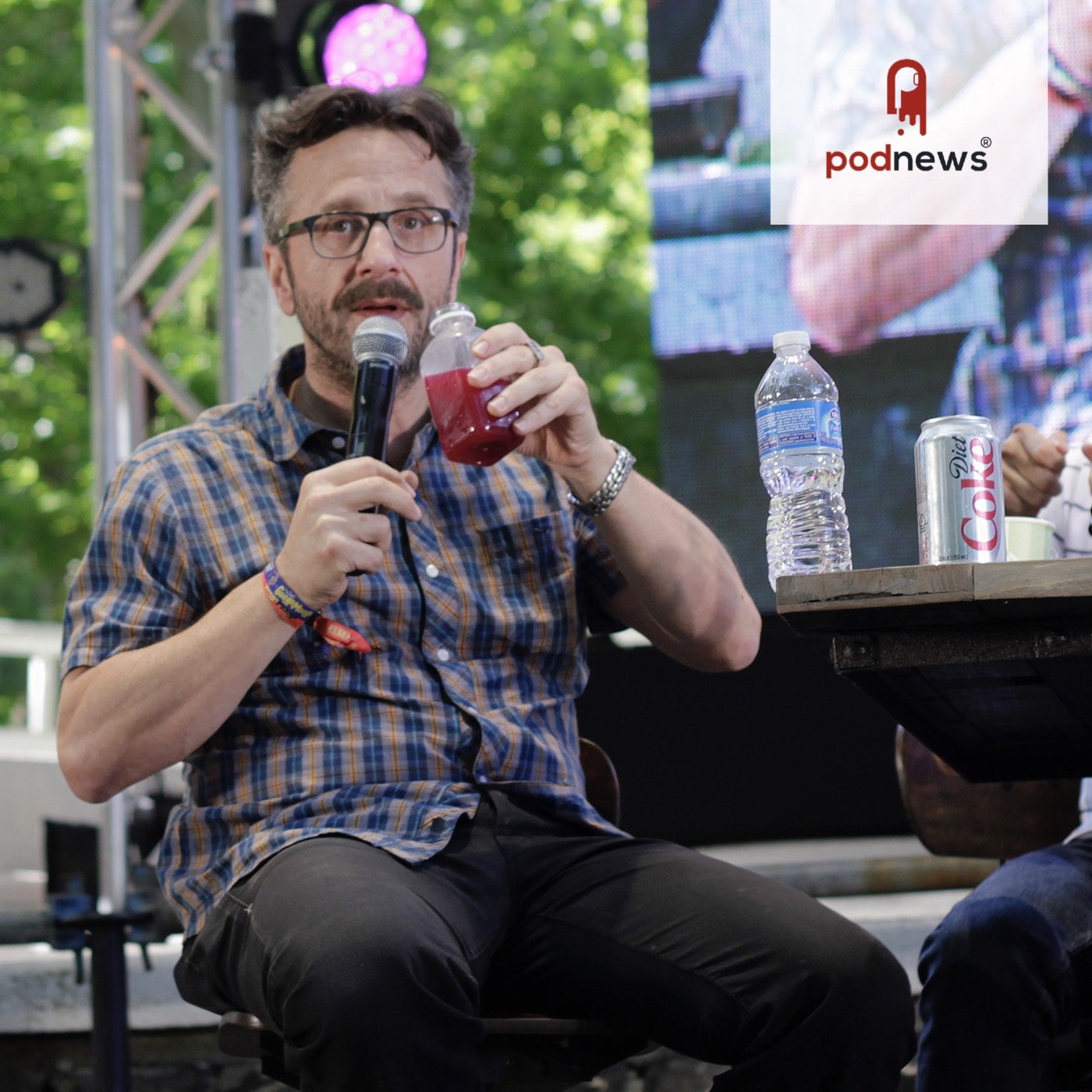 View other episodes
Description by Podnews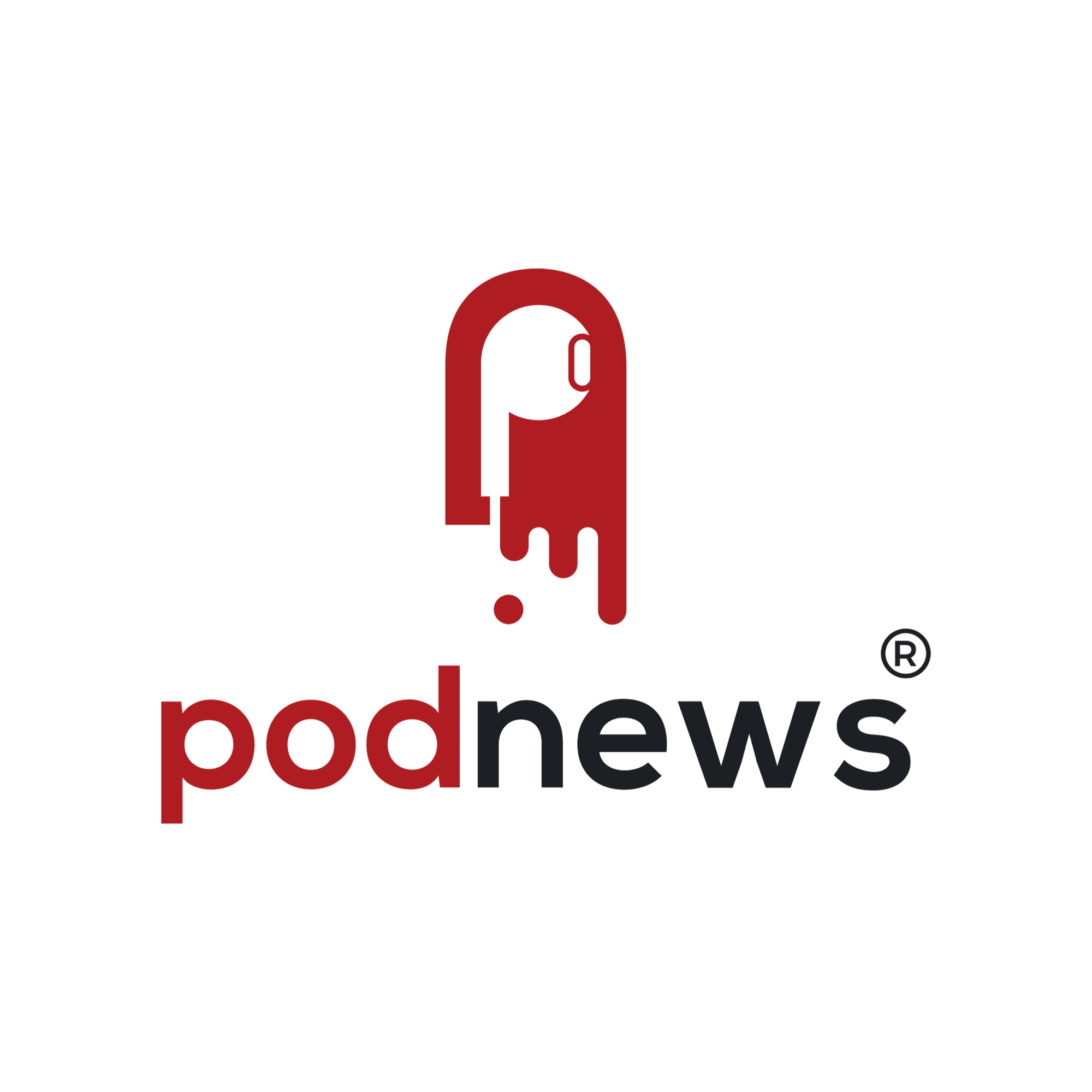 Daily news about the global podcasting and on-demand audio industry. Curated by James Cridland
[email protected]
- visit https://podnews.net to get our free newsletter for all the links and more. [Podmust/mp3]
Subscribe or follow this podcast:
Daily news about the global podcasting and on-demand audio industry. Curated by James Cridland.
Explore more
News & Politics podcasts
Visit podcast
A random podcast 🎲