The Rewind Movie Podcast
Alien (1979) – Episode 58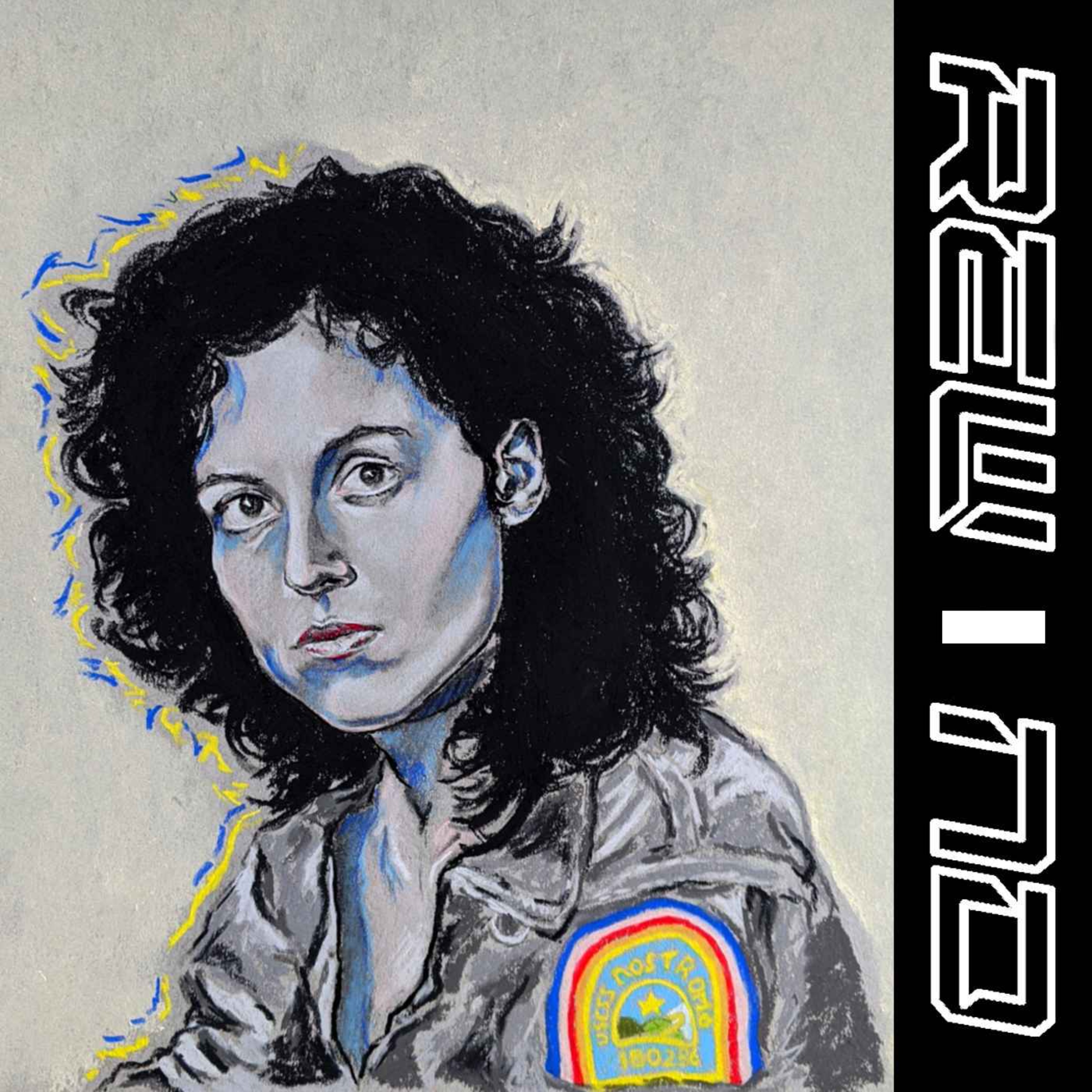 Final report, the commercial starship Nostromo. We return to our LV-RMP series to talk about the seminal sci-fi horror that started it all: Ridley Scott's imperious 1979 original ALIEN.
Our first episode focussed on James Cameron's 1986 sequel, which was for (almost) all of the panel our first contact with the xenomorph. Now, Gali, Devlin, Patrick and Matt step in to the laser egg room for the origins of the series, as we meet jaded space truckers Captain Dallas (Tom Skerrit), 3rd Officer Ellen Ripley (Sigourney Weaver), Science Officer Ash (Ian Holm), Navigator Lambert (Veronica Cartwright), Executive Officer Kane (John Hurt), and technicians Parker (Yaphet Kotto) and Brett (Harry Dean Stanton) aboard an earthbound mining ship. Diverted by what seems to be a distress beacon, they allow into their house one of the single most terrifying and iconic monsters in cinema history, unleashing a horror that continues to resonate some 4 decades later.
We discuss the alchemy behind the film's creation, to try to unpack how this disparate collection of humans created such a perfect organism, and talk about what the film has meant to us over the years, and how it inspired not just a 40-plus year series but an entire galaxy of imitators and descendents.
Outro Song - '"Starlight" (2006) - Muse
If you have any questions, comments or ideas for future episodes you can contact us on Twitter @rewindmoviepodcast or @galithegreek
(Gali), (@quilllicker (Devlin), (@PatrickWaggett (Patrick) and @mdridley (Matt), and join our Facebook Group at https://www.facebook.com/rewindmoviecast/ or email us at [email protected]
Thank you for listening and if you like the show please press that subscribe button and leave us a little review, MANY THANKS!!!
---
See acast.com/privacy for privacy and opt-out information.
Drawing on a decade-plus friendship whose roots stretch back to their film-obsessed student days, Gali and Devlin cast an eye backwards to the movies that kickstarted their love of film. In their Throwback series, each will take turns picking a title that they consider seminal to their youth, and watch again to determine whether they wasted their precious childhoods sitting in the dark with these VHS tapes, or if their movie touchstones still hold up today.
---
See acast.com/privacy for privacy and opt-out information.
This description is from The Rewind Movie Podcast.
Subscribe or follow this podcast:
Explore more
TV & Film podcasts
Visit podcast
A random podcast 🎲