The Rewind Movie Podcast
Terminator 2 : Judgement Day (1991) – Episode 101
Chill out. Dickwad. We're on the run with James Cameron's all-conquering, pioneering 1991 action sequel Terminator 2: Judgement Day.
Over a decade on from the events of the first movie, the weight of knowing that the end of the world is coming up fast has weighed on Sarah Connor (Linda Hamilton) so heavily that she has been institutionalised. Her son John (Edward Furlong), the future leader of the human resistance in the war against the machines, is a pre-teen petty crook living in foster care. Skynet, the artificially intelligent defence system that will eventually launch its missiles and wipe out billions of people, has sent another Terminator to kill him before he can ever rise up against it – this time, a hyper advanced, near-impervious liquid metal android. Once again, a protector has also been sent back – this time, in the guise of the same murderous T800 model that tried to kill his mother before he could ever be born (Arnold Schwarzenegger). A brutal race against time (and fate) ensues as the trio attempt to avert Judgement Day and save an uncertain future.
What better film to mark episode 101 than with this seminal, state-of-the-art blockbuster. We examine James Cameron's approach to sequels, his inversions and embellishments of his lean, stark original feature, and the impact that star Schwarzenegger's public persona had on its creation and impact. And we discuss its enduring appeal, from how its revolutionary visual and special effects have aged, to how it stands up against the ensuing franchise that inevitably flourished in the years that followed. Come with us if you want to listen.
You can find more on what we're calling 'The Jim Commandments' over at rewindmoviecast.com, with a wonderful introductory essay by Matt, along with a video playlist packed with features, clips, behind-the-scenes material and more.
Head over to our Teemill store for merchandise, movie shirts, art prints, stickers, totes and more, including our Schwarzenegger Bingo Trope Tote. You can also find an exclusive Terminator shirt at our Redbubble shop.
If you'd like to support the podcast, a review or a quick rating on your platform of choice is the best way you can help us get the word out and keep the conversations flowing.
Get in touch with us on Twitter, Instagram and Facebook, and if you'd like to submit a request, correct our constant mispronunciations, or have a chat about whatever is on your mind, you can email [email protected]. Thanks for listening!
---
Hosted on Acast. See acast.com/privacy for more information.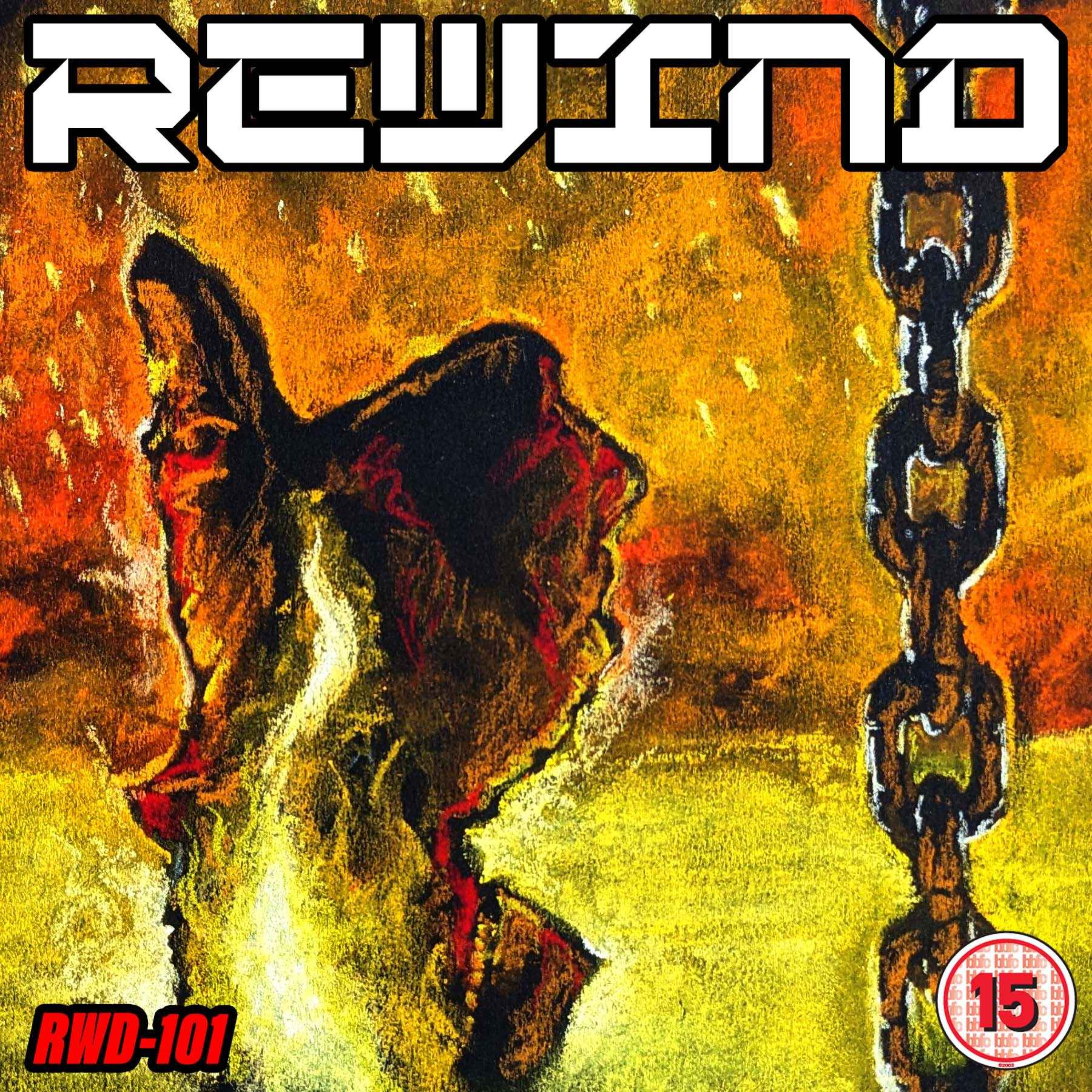 View other episodes
Description by The Rewind Movie Podcast
Drawing on a decade-plus friendship whose roots stretch back to their film-obsessed student days, Gali and Devlin cast an eye backwards to the movies that kickstarted their love of film. In their Throwback series, each will take turns picking a title that they consider seminal to their youth, and watch again to determine whether they wasted their precious childhoods sitting in the dark with these VHS tapes, or if their movie touchstones still hold up today.
---
Hosted on Acast. See acast.com/privacy for more information.
Subscribe or follow this podcast:
Explore more
TV & Film podcasts
Visit podcast
A random podcast 🎲
sponsored
This time on The Edge, you'll hear from Sydney McLaughlin, American hurdler and sprinter, and discover the moments that shaped Sydney's career.