eCommerce Fastlane
Shopify Stores Are Exploiting A Massively Profitable Direct Mail Channel At Scale With Dave Fink Of Postie
In today's Shopify Ecommerce Podcast, my guest is Dave Fink, the Founder and CEO of Postie.com.
Dave Fink thinks the best kept secret in marketing is hiding where you least expect it — your mailbox. Over a 20-year career he's generated hundreds of millions of dollars in ad revenue, powered viral sensations like Dollar Shave Club, and helped launch celebrity startups for Jessica Simpson, Mary-Kate and Ashley Olsen, and Kate Bosworth. Now as founder and CEO of Postie, he's out to reinvent direct mail marketing for a digital world.
Building a successful Shopify business requires not only hard work and dedication, but also access to the right information.
Take advantage of the information and resources presented in today's ecommerce podcast. You'll learn how to GROW REVENUE and MAXIMIZE PROFIT for your Shopify store.
We would love to hear from you! Whether it's a comment or a question about our latest episode, feel free to reach out to us here or through our social media channels. Your feedback is always welcome!
Your feedback is always welcome!
Are you hungry for knowledge on the topics of ecommerce and marketing? Then, we recommend visiting the eCommerce Fastlane Insights Blog for valuable and timely information.
TOPICS INCLUDE: Advertising, Affiliate Marketing, Amazon, Attribution, Automation, B2B, Brand, Customer Retention, Customer Support, Data + Analytics, Data Trust + Security, Dropshipping, Ecommerce Seo, Email Marketing, Entrepreneurship, Founder Stories, Influencers, Legal, Logistics, Shipping, Loyalty, Rewards, Retention Marketing, Marketing, Sales, Conversion, Money From Home, Operations, Payments, Finance, Tax, People, Personalization, Post Purchase Experience,
Print On Demand, Product Development, Retail, Shopify POS, Reviews, Search, SMS Marketing, Social Commerce, Social Media, Live Shopping, Startup Ideas, Store Design, Mobile Apps, Sustainability, TikTok, Trends, Ultimate Guides, Web3, best Shopify apps, and more.
---
Hosted on Acast. See acast.com/privacy for more information.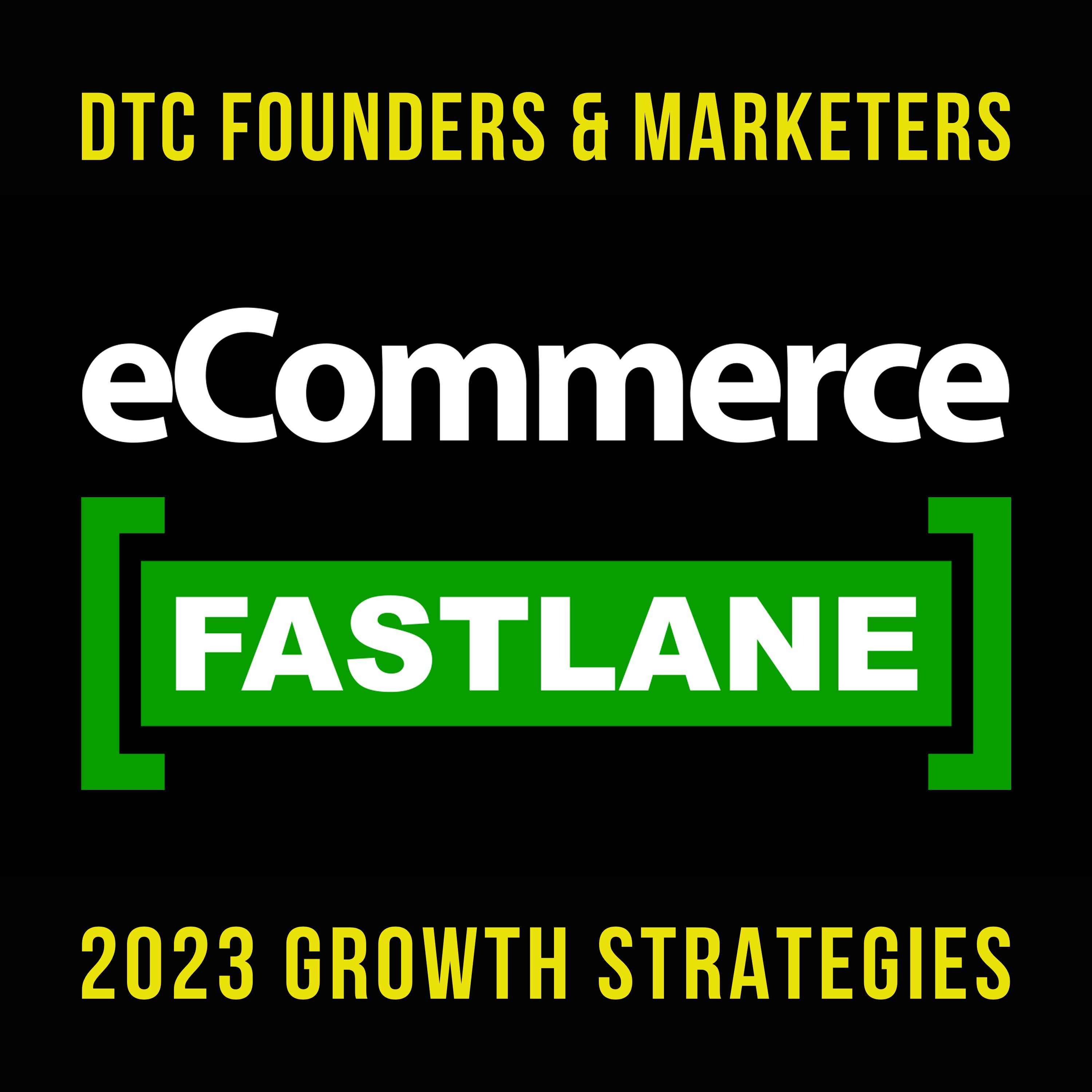 View other episodes
Description by eCommerce Fastlane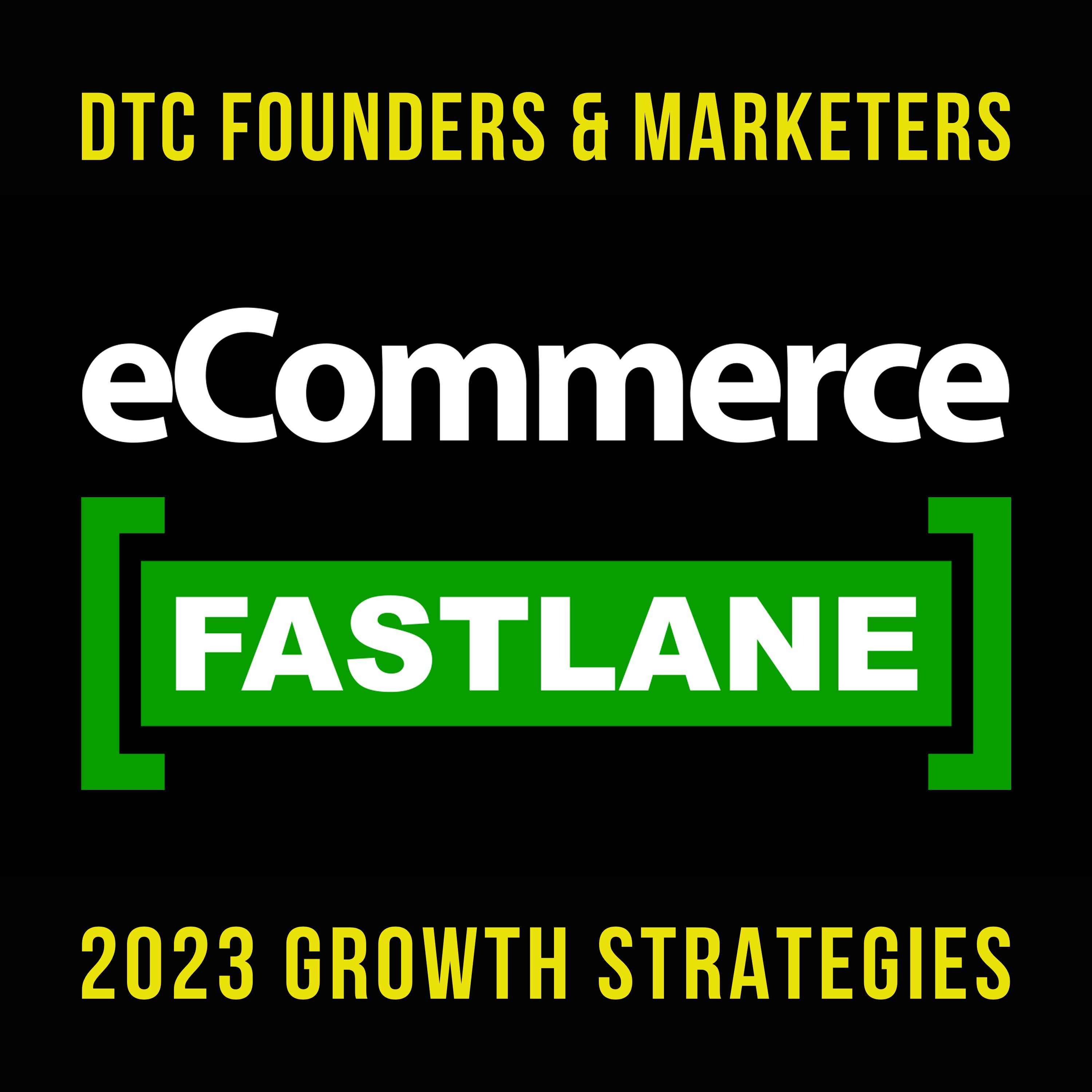 Started in 2016, eCommerce Fastlane is a top rated e-commerce growth and marketing education resource for Shopify stores.
If you have a Shopify business or have the inspiration to build a direct to consumer (DTC) brand that matters, you're in the right place to accelerate revenue growth.
We help direct-to-consumer, DTC founders, online business owners, and entrepreneurs to grow revenue and build lifetime customer value for Shopify online stores.
As Shopify experts, we release blog posts and ecommerce podcasts with actionable strategies paired with the best marketing tips to fast-track the growth and profitability for Shopify ecommerce businesses.
Now in its 5th season, eCommerce Fastlane is hosted by Steve Hutt, an industry veteran in commerce, Shopify expert, ecommerce startup founder, and Senior Merchant Success Manager at Shopify Plus.
Each week, Steve and a Shopify partner discuss the latest D2C marketing strategies, B2B ecommerce, and current marketing tactics to drive more traffic, improve conversion rate (CRO), average order value (AOV), and customer lifetime value (CLV) in 2022.
Topics we explore include the best Shopify apps, email marketing, marketing automation, SMS marketing, text marketing, Shopify best practices, DTC e-commerce, Facebook ads, Google ads, Instagram ads, TikTok ads, Snapchat ads, Pinterest ads, Shopify app store, b2b ecommerce, acquisition strategy, retention marketing, retention strategy, best Shopify apps, DTC, best ecommerce podcast, D2C, B2B e-commerce, online store 2.0, top ecommerce podcasts, Shopify themes, social media marketing, Shopify experts, ecommerce podcast, entrepreneurship, best Shopify podcast, e commerce podcast, fastlane podcast, ecommerce email marketing, international ecommerce, and ecom podcast.
CLICK HERE TO GROW FASTER: eCommerceFastlane.com and eCommerceFastlanePodcast.com
---
Hosted on Acast. See acast.com/privacy for more information.
Subscribe or follow this podcast:
eCommerce podcast to help store owners grow and scale.
Explore more
Business podcasts
Visit podcast
A random podcast 🎲
sponsored
This time on The Edge, you'll hear from Sydney McLaughlin, American hurdler and sprinter, and discover the moments that shaped Sydney's career.