eCommerce Fastlane
Sell Globally, Produce Locally: Unlocking The Speed, Reach And Scale Of Local On-Demand Production And Delivery With Henrik Müller-Hansen Of Gelato
On today's episode of the Shopify Ecommerce Podcast, I had the pleasure of interviewing Henrik Müller-Hansen from Gelato.
Gelato is a software company that enables entrepreneurs, artists, merchants, and the creator economy to produce customized items such as art, books, and clothes locally and on-demand by connecting with production hubs worldwide.
Gelato has a vast network of over 130 production partners situated in 32 countries. This network enables creators and ecommerce sellers to expand their businesses and swiftly connect with customers worldwide, while simultaneously minimizing waste, expenses, and carbon emissions. In the previous year alone, Gelato welcomed more than 25,000 new ecommerce stores last year!
It's interesting to note that in 2022, 87% of our orders were fulfilled in the country where the customer resides. This gives small e-commerce businesses the advantage of reaching out to billions of prospective customers.
They make it possible for small ideas to grow and impact people and the planet.
Discover valuable insights from the latest Shopify podcast to boost your store's profits and optimize revenue. Access the mentioned resources today and take your store's success to the next level.
Reach out to us! We welcome any comments or questions you may have about our latest episode. Connect with us here or through our social media channels — your feedback is always welcome.
For more ecommerce, marketing, and business knowledge, check out the eCommerce Fastlane Insights Blog for the most up-to-date strategies and tactics.
TOPICS INCLUDE: Advertising, Affiliate Marketing, Amazon, Attribution, Automation, B2B, Brand, Customer Retention, Customer Support, Data + Analytics, Data Trust + Security, Dropshipping, Ecommerce SEO, Email Marketing, Entrepreneurship, Founder Stories, Influencer Marketing, Legal, Logistics, Shipping, Loyalty, Rewards, Retention Marketing, Marketing, Sales, Conversion, Money From Home, Operations, Payments, Finance, Tax, People, Personalization, Post Purchase Experience, Print On Demand, Product Development, Retail, Shopify POS, Reviews, Search, SMS Marketing, Social Commerce, Social Media, Live Shopping, Startup Ideas, Store Design, Mobile Apps, Sustainability, TikTok, Trends, Ultimate Guides, Web3, best Shopify apps, and more.
---
Hosted on Acast. See acast.com/privacy for more information.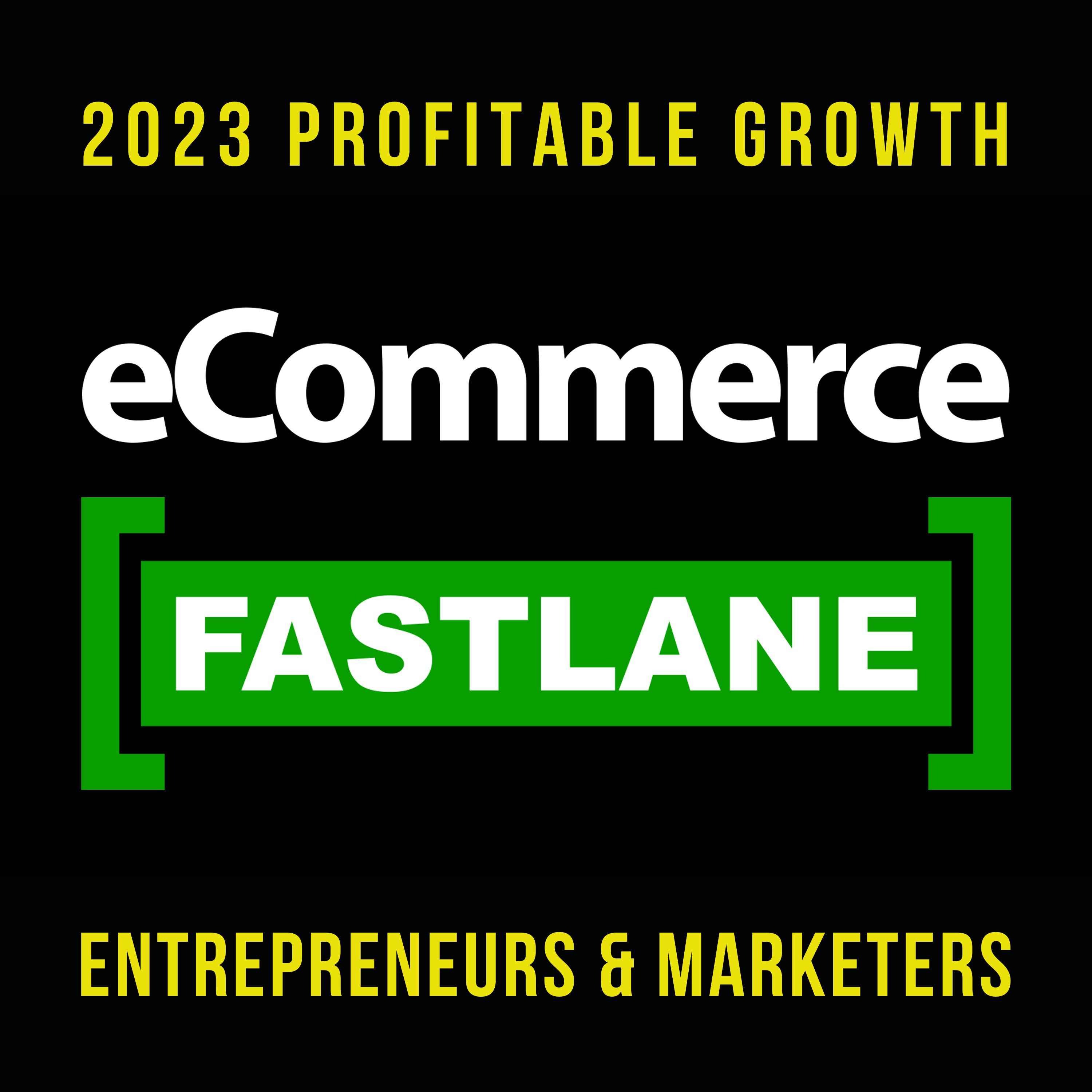 View other episodes
Description by eCommerce Fastlane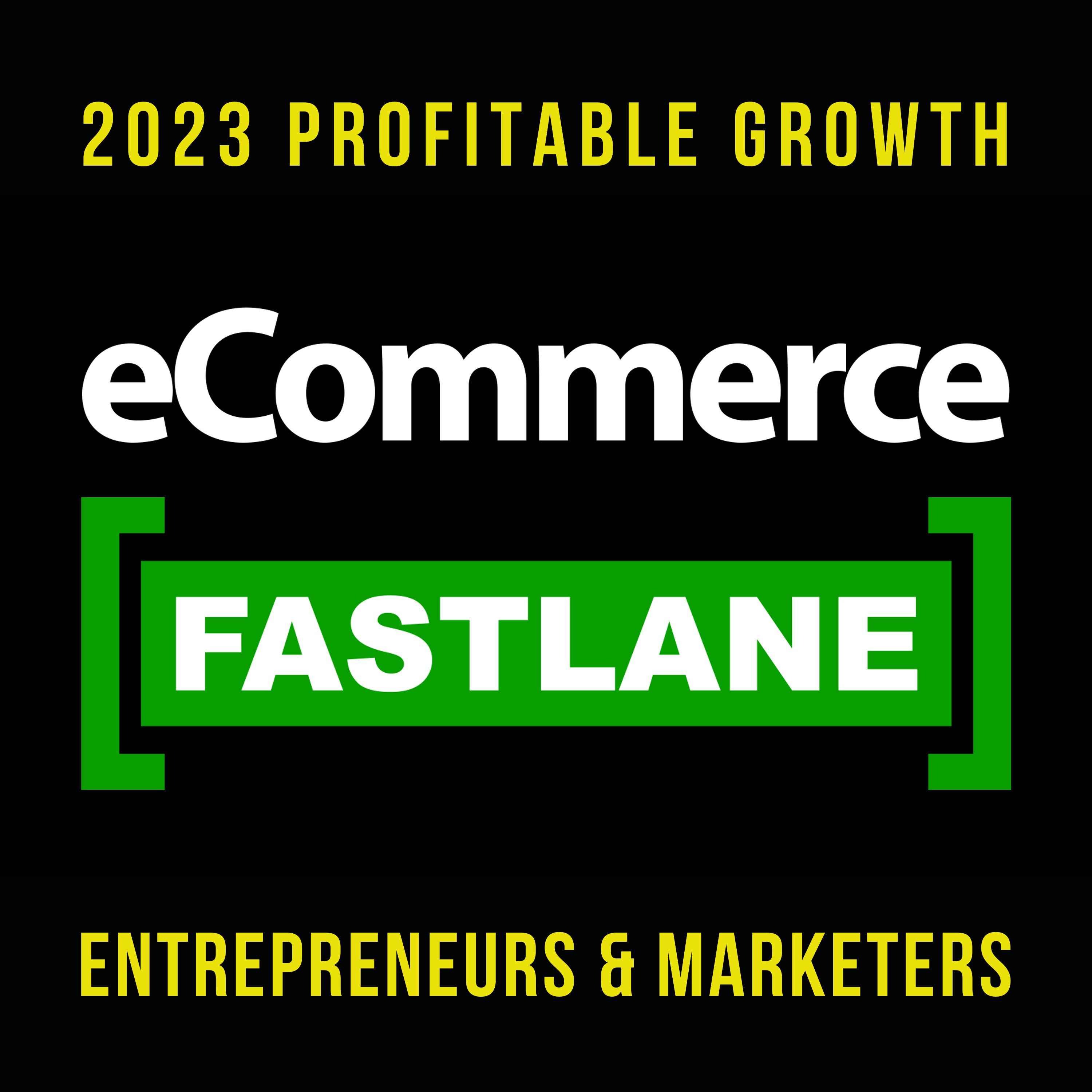 eCommerce Fastlane is a top-rated resource for e-commerce growth and marketing education for Shopify stores that began in 2016.
Whether you own a Shopify business or want to launch a direct-to-consumer (DTC) brand, this podcast can help accelerate the knowledge needed to build, grow, and scale.
Each week we share actionable strategies and marketing tips through our marketing insights blog and eCommerce Fastlane podcast to help marketers, DTC founders, online business owners, and entrepreneurs improve efficiencies, profitably grow revenue, and customer retention to build lifetime customer value for Shopify online stores.
Your host is Steve Hutt, an industry veteran, Shopify expert, and Senior Customer Success Manager at Shopify.
Listen twice weekly to Steve and a Shopify partner discussing the latest D2C marketing strategies, B2B ecommerce, and marketing tactics to drive more traffic, improve conversion rates, average order value, and customer lifetime value.
Topics we explore include the best Shopify apps, email marketing, marketing automation, SMS marketing, text marketing, Shopify best practices, DTC e-commerce, Facebook ads, Google ads, Instagram ads, TikTok ads, Snapchat ads, Pinterest ads, Shopify app store, b2b ecommerce, acquisition strategy, retention marketing, retention strategy, DTC, best ecommerce podcast, D2C, B2B e-commerce, online store 2.0, top ecommerce podcasts, Shopify themes, social media marketing, Shopify experts, ecommerce podcast, entrepreneurship, best Shopify podcast, e-commerce podcast, fastlane podcast, ecommerce email marketing, international ecommerce, and ecom podcast.
CLICK TO GROW FASTER: eCommerceFastlane.com and eCommerceFastlanePodcast.com
---
Hosted on Acast. See acast.com/privacy for more information.
Subscribe or follow this podcast:
eCommerce podcast to help store owners grow and scale.
Explore more
Business podcasts
A random podcast 🎲
SPONSOR
2050 Investors
Biodiversity = Σ [Biology x (Diversity + Inclusion)²] ft. Matthieu Maurin
Search Results placeholder