eCommerce Fastlane
Subscriptions – The Gift That Keeps On Giving: Customer Relationship Tools With Gaby Yitzhaek Of Smartrr
In today's Shopify ecommerce podcast, my guest is Gaby Tegan the CEO and Founder of Smartrr.
Smartrr is the premiere subscription app that allows DTC Shopify brands to deepen their relationship with loyal shoppers. Built with your end customer in mind, Smartrr increases brand engagement and lifetime value with out-of-the-box subscription offerings that keep customers engaged and delighted.
In addition to a beautifully branded member portal, subscribers can gift, skip, swap, pause or even fast-track their most loved products.
Join the likes of high-growth brands such as Starface, Remi, The Earthling, Stix, and Jolie, who have seen an average of 15X more sales over a subscriber's lifetime using Smartrr.
Profitably GROW and SCALE your Shopify store with the resources mentioned in today's ecommerce podcast episode.
Have any questions or comments about this episode? You can reach us at [email protected] or through any of our social channels. We love hearing from our listeners!
Looking to profitably grow and scale revenue for your Shopify store? Click here eCommerceFastlane.com for the latest strategies.
---
Hosted on Acast. See acast.com/privacy for more information.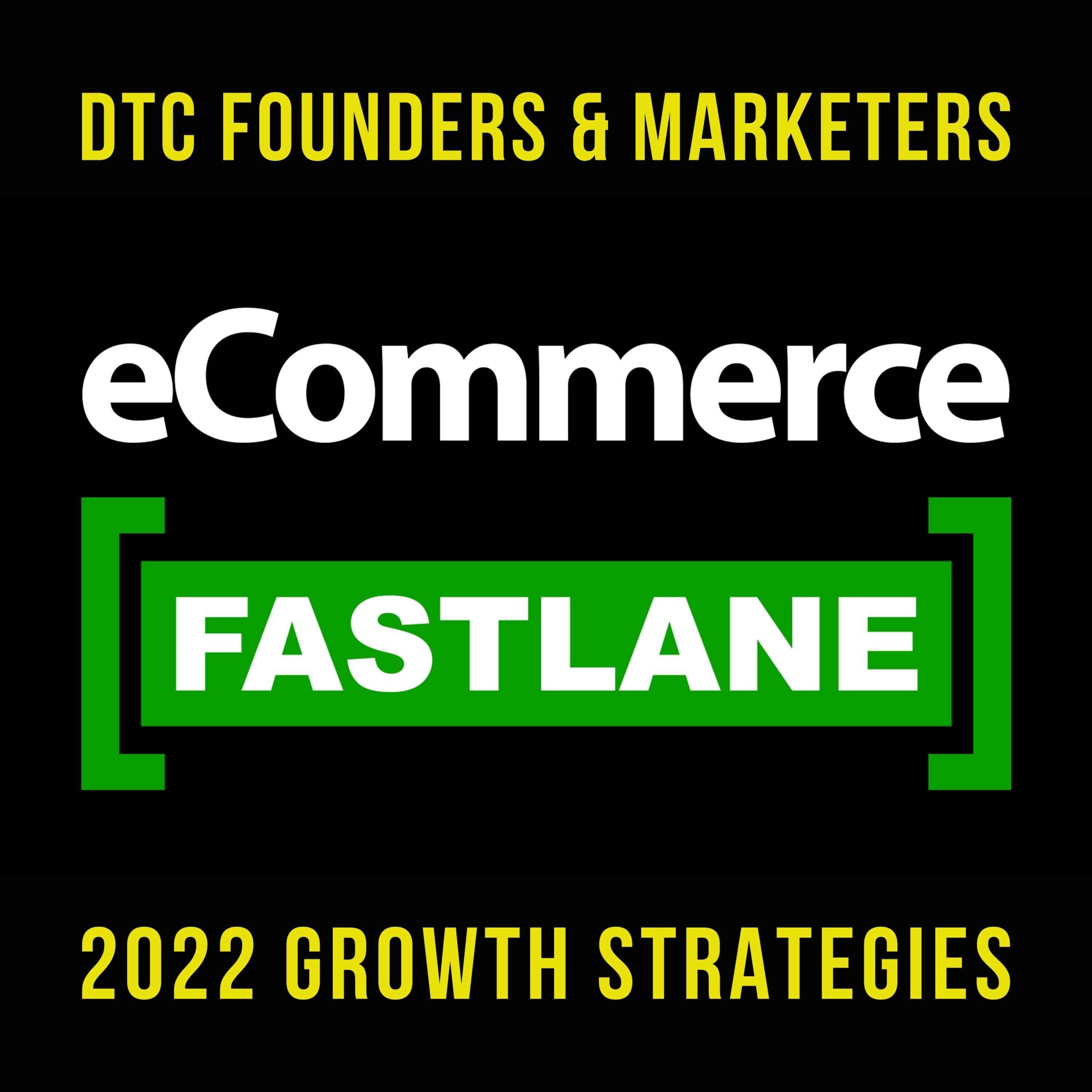 View other episodes
Description by eCommerce Fastlane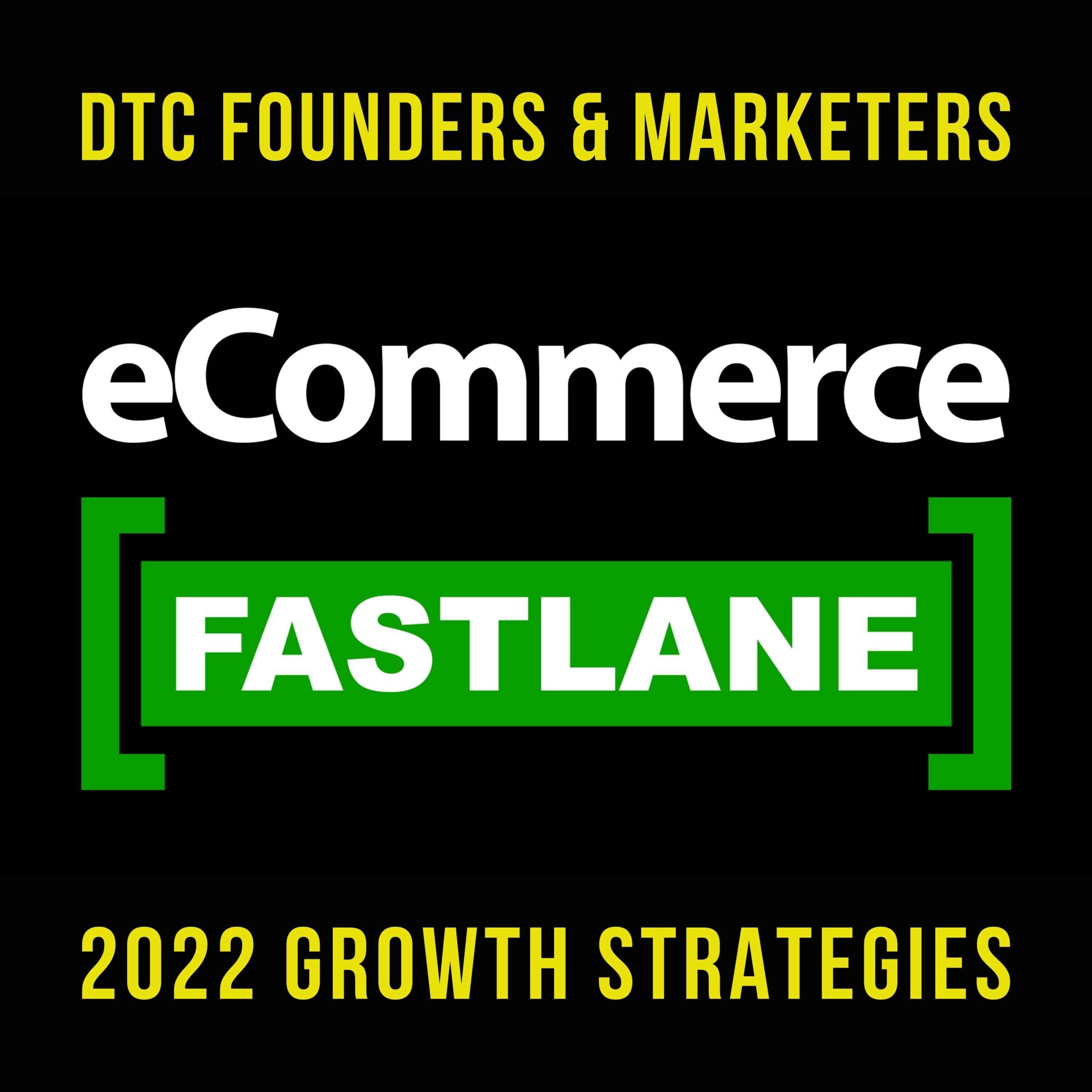 Started in 2016, eCommerce Fastlane is a top rated e-commerce growth and marketing education resource for Shopify stores.
If you have a Shopify business or have the inspiration to build a direct to consumer (DTC) brand that matters, you're in the right place to accelerate revenue growth.
We help direct-to-consumer, DTC founders, online business owners, and entrepreneurs to grow revenue and build lifetime customer value for Shopify online stores.
As Shopify experts, we release blog posts and ecommerce podcasts with actionable strategies paired with the best marketing tips to fast-track the growth and profitability for Shopify ecommerce businesses.
Now in its 5th season, eCommerce Fastlane is hosted by Steve Hutt, an industry veteran in commerce, Shopify expert, ecommerce startup founder, and Senior Merchant Success Manager at Shopify Plus.
Each week, Steve and a Shopify partner discuss the latest D2C marketing strategies, B2B ecommerce, and current marketing tactics to drive more traffic, improve conversion rate (CRO), average order value (AOV), and customer lifetime value (CLV) in 2022.
Topics we explore include the best Shopify apps, email marketing, marketing automation, SMS marketing, text marketing, Shopify best practices, DTC e-commerce, Facebook ads, Google ads, Instagram ads, TikTok ads, Snapchat ads, Pinterest ads, Shopify app store, b2b ecommerce, acquisition strategy, retention marketing, retention strategy, best Shopify apps, DTC, best ecommerce podcast, D2C, B2B e-commerce, online store 2.0, top ecommerce podcasts, Shopify themes, social media marketing, Shopify experts, ecommerce podcast, entrepreneurship, best Shopify podcast, e commerce podcast, fastlane podcast, ecommerce email marketing, international ecommerce, and ecom podcast.
CLICK HERE TO GROW FASTER: eCommerceFastlane.com and eCommerceFastlanePodcast.com
---
Hosted on Acast. See acast.com/privacy for more information.
Subscribe or follow this podcast:
eCommerce podcast to help store owners grow and scale.
Explore more
Business podcasts
Visit podcast
A random podcast 🎲