The Career Warrior Podcast
#254) Don't Beat Yourself Up For Not Having a Job Already
Are you still struggling to get hired in this market when you keep hearing how great the market is for job seekers? Well hold on and hold fast, because I am here for you this episode. We'll discuss exactly what's going on and what you can do as a job seeker to get your mojo back and to get hired.
Follow us:
Follow Chris on LinkedIn
Check us out on Instagram
Subscribe to Let's Eat, Grandma's YouTube channel for video podcast highlights
---
See acast.com/privacy for privacy and opt-out information.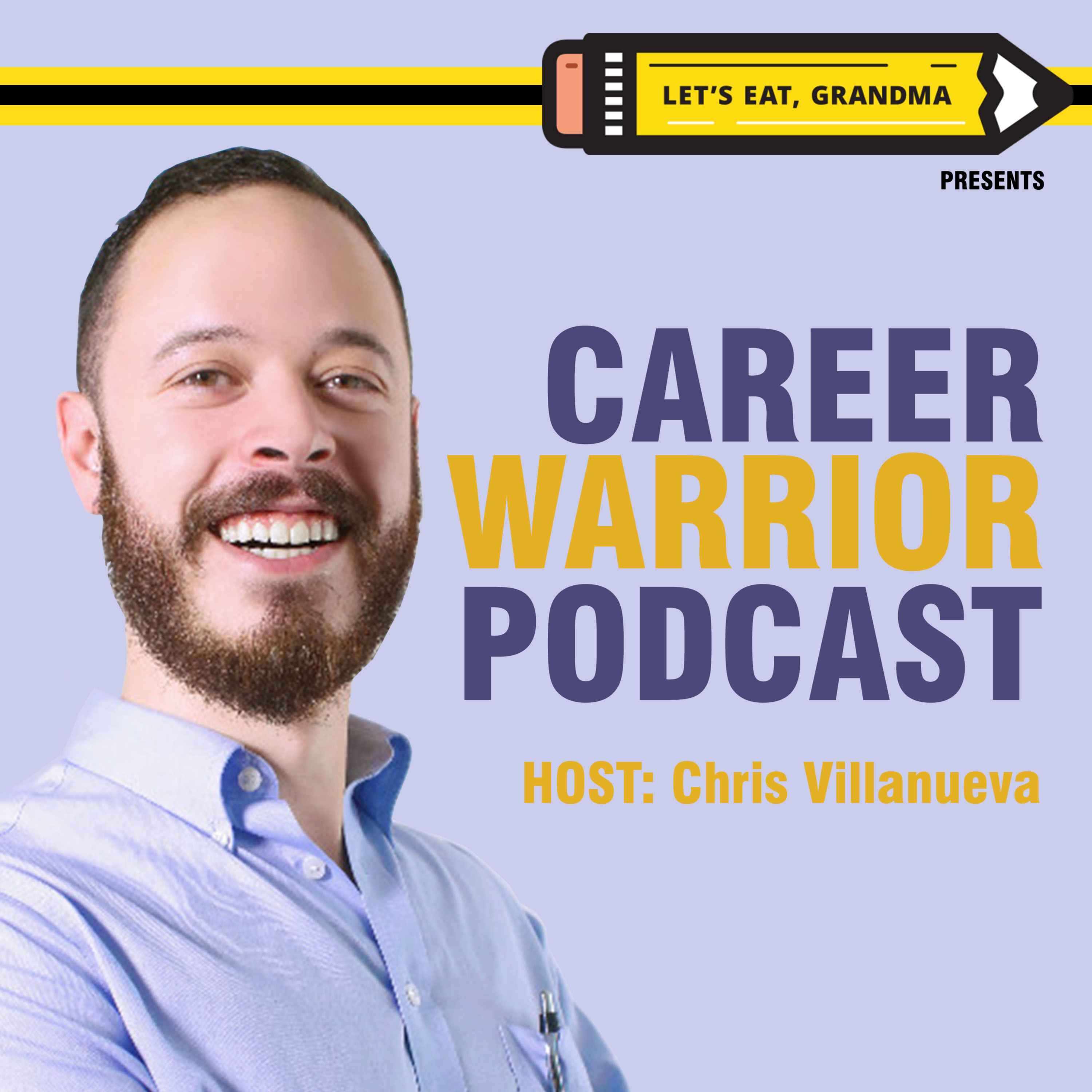 Description by The Career Warrior Podcast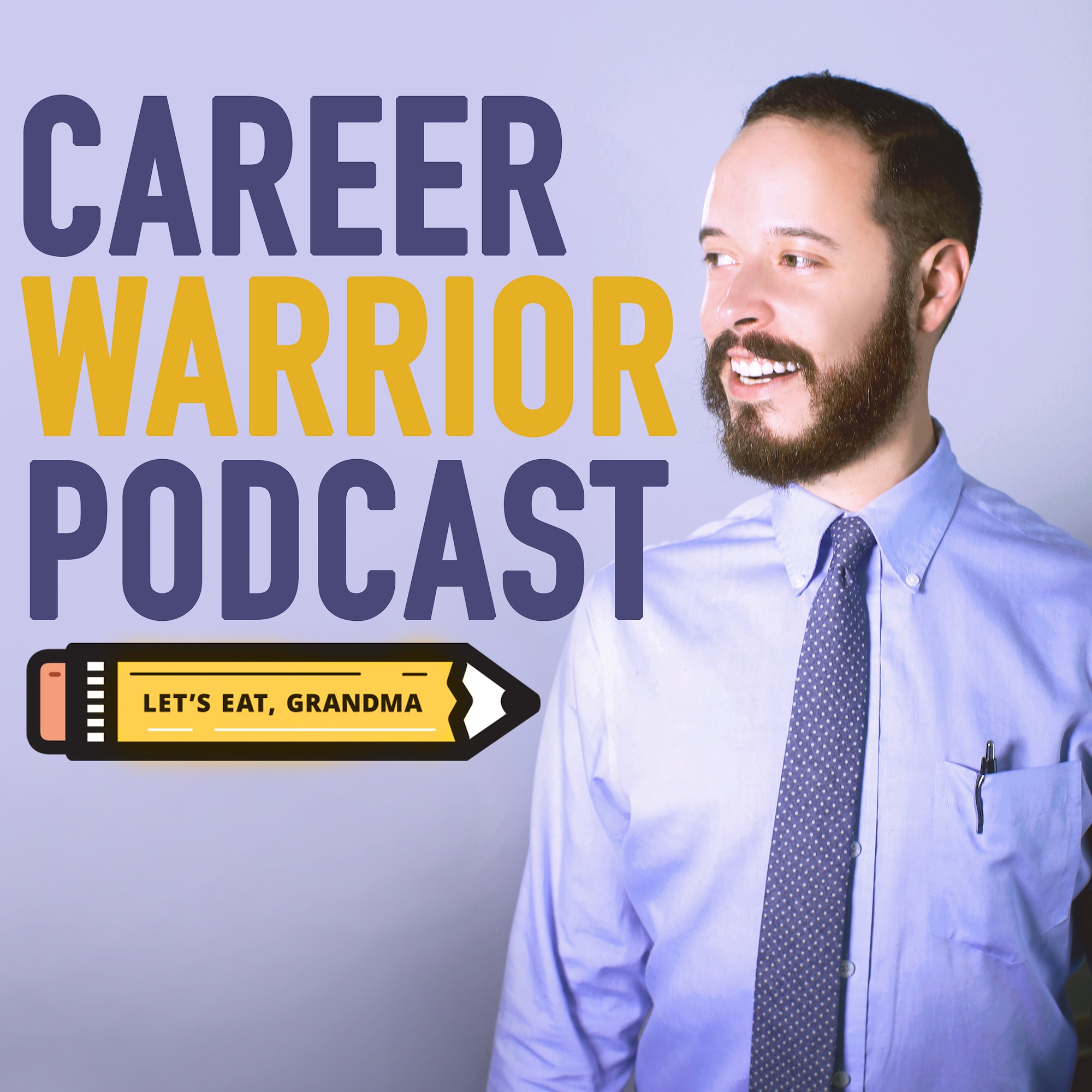 The Career Warrior Podcast's goal is not only to help job seekers land their dream jobs but to help them live their best life! You will hear motivational advice and job-hunting strategies from industry leaders, resume experts, and job seekers to help guide you through your career.
This show retells the stories, dreams, and struggles of successful career coaches, brave startup founders, and professionals who just want to bring light into everyone's career paths. Hear how they fell into career pitfalls and how they climbed out of it in 30 to 40-minute episodes.
We cover the best career-related content by discussing all topics relevant to all entry-level applicants, mid-career candidates, and high-level executives — from the ideal resume page formatting to writing your own resignation letter. We want you to become the best professional you can be in your career!
---
See acast.com/privacy for privacy and opt-out information.
Subscribe or follow this podcast:
Time to land that dream job.
We help people get jobs through better resumes and job search advice. You will hear motivational advice from industry leaders, resume experts, and job seekers to help guide you through your career.
Explore more
Business podcasts
A random podcast 🎲
Featured
Mobility with Impact (ft. John Saffrett)
Economy, planet, markets and you
We are a mobile species. With the exponential development of transportation technologies and modes over the past centuries, we can now travel faster and further than ever before. But how will the world of transportation evolve by 2050? Will autonomous cars powered by AI and hyperloops with pods reaching speeds of 1000 km/h replace human drivers?
In this new episode of 2050 Investors, Kokou Agbo-Bloua wonders if we could really design a more sustainable way of getting around and contemplate a carbon-free future of transportation. He also asks John Saffrett, ALD Automotive's Deputy Chief Executive Officer, to share his perspective on mobility and the way car manufacturer have to adapt. 
"2050 Investors" offers an investigation into tomorrow's economic and market mega-trends, ahead of 2050's global sustainability targets. Sourcing information directly from market practitioners, the financial press, research reports, the podcast provides you with insights from all around the globe. New episodes once every three weeks: please subscribe, leave comments and spread the word! 
Credits. Presenter & Writer: Kokou Agbo-Bloua. Editor: Julien Moity, Vincent Nickelsen. Production Designer: Emmanuel Minelle, Radio K7 Creative. Executive Producer : Fanny Giniès. Sound Director: Antoine Larchet. Music: Rone. Graphic Design: Cedric Cazaly.

Whilst the following podcast discusses the financial markets, it does not recommend any particular investment decision. If you are unsure of the merits of any investment decision, please seek professional advice. 
Search Results placeholder