Inspired Evolution
Learn How To Make The Right Choices with Brendon Watt
In this episode Brendon and Amrit dive deep into the power of choice.
Everything in your life is an accumulation of the choices that you have made. You can choose differently and create your own future. Anything is possible.
Brendon Watt is a speaker, entrepreneur, business and life mentor, and author of the best-selling book, Relationship: Are You Sure You Want One?.
He is the founder of the Relationship Done Different workshop series, a lead facilitator with Access Consciousness® facilitating classes and workshops all over the world, encouraging others to step out of judgement and into a more authentic, fulfilling life, and is the host of his own podcast, One Choice from Change.
Brendon suffered maltreatment as a child as well as physical and sexual abuse. One day in deep depression he asked the universe for assistance, whatever it may be, for he wanted to give up. The next day, Brendon came across a small advertisement in the newspaper that read, "All of life comes to me with ease, joy and glory, call Mel." That's when he first came across Access Consciousness.
Brendon had no idea what consciousness was all about until he heard their definition. "Consciousness is where everything and everyone is included and nothing and no one is judged".
Watt lived his life under others expectations, always wanting to please others. From a young age he would do whatever he could just to make his parents happy. He was his worst enemy judging himself all the time.
Often people try to find their value according to other people's perspective. Brendon learned that you can step out of judgement, start to build a relationship for yourself and be who you are. It is a choice, and there are choices you can make to create your life. You can start choosing right now to see what it is that is true to you; when you make a choice that lights you up, you will know that what you have chosen is true to you.
Your life is the creation from every choice that you have made. You can make different choices today to create a new life with countless possibilities. No one can make this choice but you.
Many people live in a victim space. They accept what they have and don't make different choices to create something better because it feels too discouraging. Usually because of three main excuses: money, health and time.
Creating a change can be daunting but is exciting too. Each choice you make creates something into your future and makes you feel more present and have more opportunities.This process helps you live your life based on energy instead of judgement. Judgement does not create change and is not creative.
Tune In:
Welcome Brendon Watt to Inspired Evolution!: (00:00:00)
How important is our relationship with consciousness: (03:07)
Brendon's journey to come across access consciousness: (06:07)
The profundity of the depth of the experience with access bars: (10:30)
Why we often change for others:(12:56)
The choice of possibilities: (19:35)
The duality in making choices: (23:26)
The difference between judgement and discernment when choosing: (27:55)
The close lining between gratitude and traumas: (33:42)
On the journey to choose in terms of money: (36:55)
Whether we choose our health or not: (39:41)
Building up a visceral personal experience to lighten your worldview: (43:10)
Inspìred Evolution according to Brendon: (48:13)
For all the links go to: inspiredevolution.com/make-the-right-coices
Support this show http://supporter.acast.com/inspiredevolution.
---
See acast.com/privacy for privacy and opt-out information.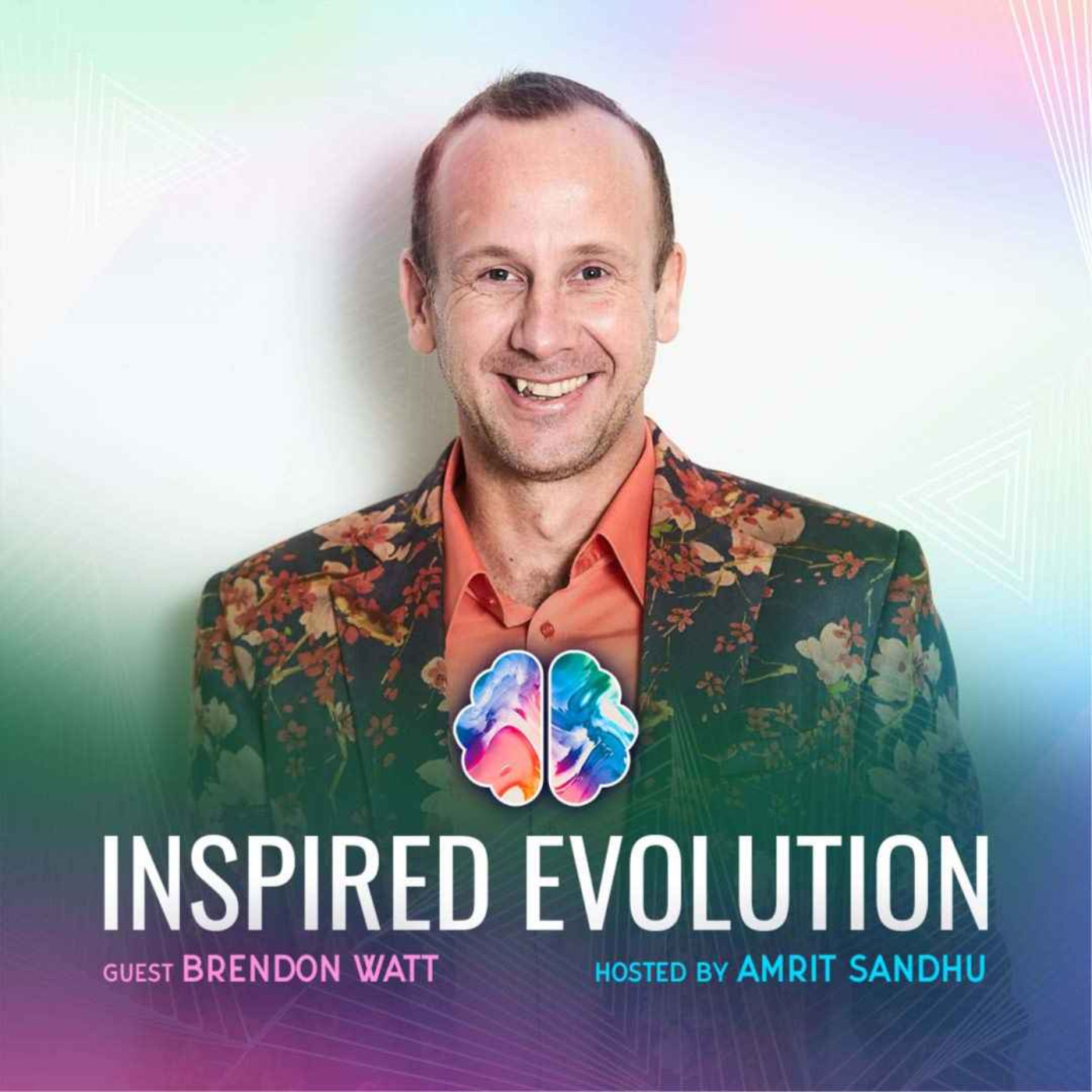 Search Results placeholder
Description by Inspired Evolution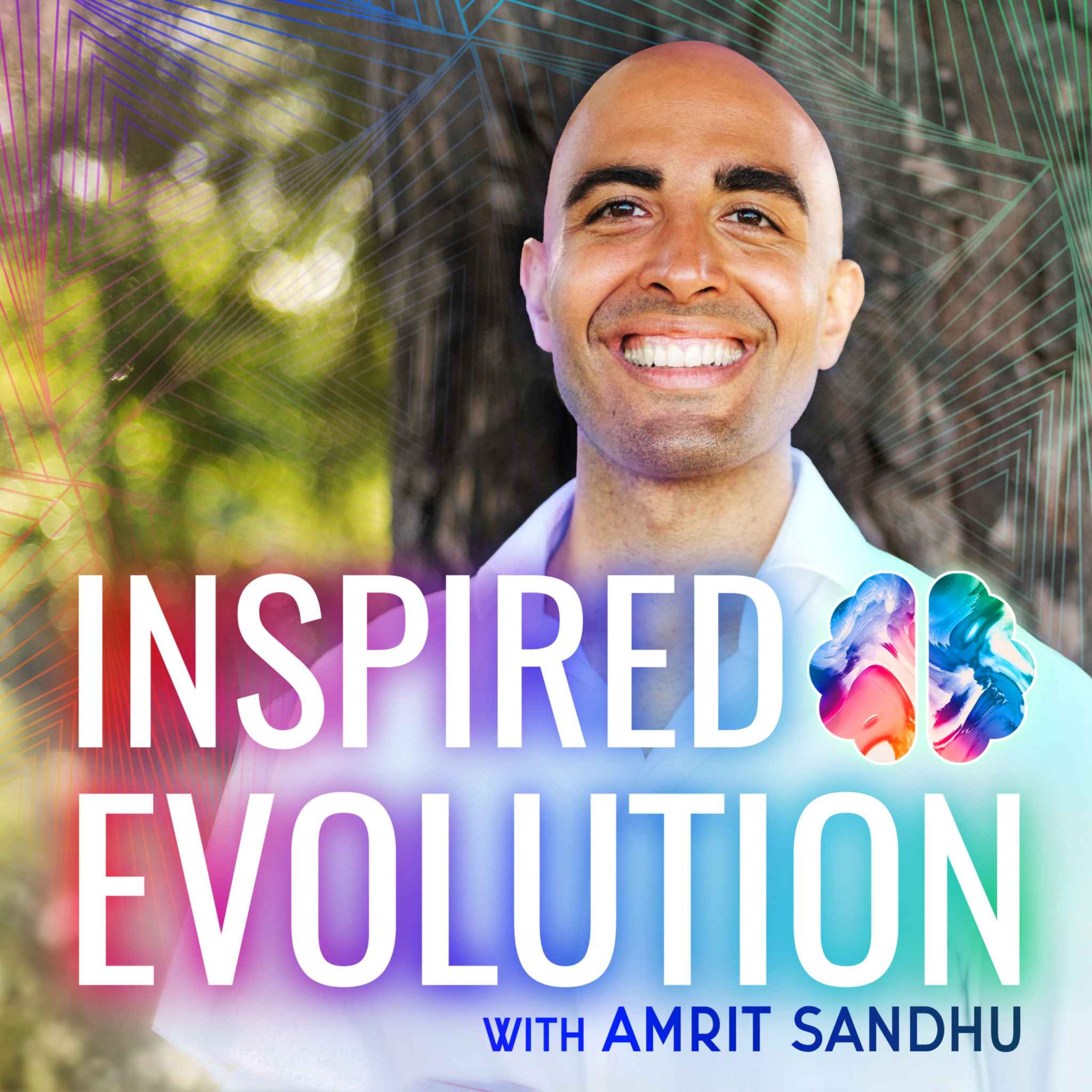 A weekly master-class in personal and professional development, Purpose Coach - Amrit Sandhu, delves deep with the world's brightest and most thought-provoking thought leaders to educate, inspire and empower you to unleash your best, most authentic self.
New episodes every Monday. Listen anywhere you get your podcasts, and please rate and review the podcast if you enjoy it.
Stay INSPIRED. Keep EVOLVING. Live Your PURPOSE.
Support this show http://supporter.acast.com/inspiredevolution.
---
See acast.com/privacy for privacy and opt-out information.
Subscribe or follow this podcast:
Inspired Evolution, founded and hosted by Amrit Sandhu, is a movement driven to support you on 'How to live the life you love !' The Inspired Evolution is bringing new and inspired ways of being, living and thinking to the masses through meditation and education. The podcast episodes deliver wisdom, awareness and practical tools to empower individuals in their journey of transformation. Aiming to unlock your potential and increase your sense of community through finding your purpose! This practical content will empower you to transcend your limitations and collectively shift towards an inspired reality. Join your host Amrit Sandhu as he speaks with influential creatives, entrepreneurs and leaders who are not afraid to look deep within to reach their full potential. Tune in as they share their inspirational journeys that will guide you to awaken the creative leader within you. Together, Inspired to Evolve, Let's be the change we wish to see in this world!
Explore more
Health podcasts
Visit podcast
A random podcast 🎲
Featured
Mobility with Impact (ft. John Saffrett)
Economy, planet, markets and you
We are a mobile species. With the exponential development of transportation technologies and modes over the past centuries, we can now travel faster and further than ever before. But how will the world of transportation evolve by 2050? Will autonomous cars powered by AI and hyperloops with pods reaching speeds of 1000 km/h replace human drivers?
In this new episode of 2050 Investors, Kokou Agbo-Bloua wonders if we could really design a more sustainable way of getting around and contemplate a carbon-free future of transportation. He also asks John Saffrett, ALD Automotive's Deputy Chief Executive Officer, to share his perspective on mobility and the way car manufacturer have to adapt. 
"2050 Investors" offers an investigation into tomorrow's economic and market mega-trends, ahead of 2050's global sustainability targets. Sourcing information directly from market practitioners, the financial press, research reports, the podcast provides you with insights from all around the globe. New episodes once every three weeks: please subscribe, leave comments and spread the word! 
Credits. Presenter & Writer: Kokou Agbo-Bloua. Editor: Julien Moity, Vincent Nickelsen. Production Designer: Emmanuel Minelle, Radio K7 Creative. Executive Producer : Fanny Giniès. Sound Director: Antoine Larchet. Music: Rone. Graphic Design: Cedric Cazaly.

Whilst the following podcast discusses the financial markets, it does not recommend any particular investment decision. If you are unsure of the merits of any investment decision, please seek professional advice. 
Search Results placeholder