Inspired Evolution
Danielle LaPorte: How to Be More Loving
Join Danielle LaPorte in this thought-provoking conversation on radical love, heart-centred living, and navigating the challenges of a suffering and divided world. Discover the power of gentleness, self-acceptance, and healthy boundaries as essential tools for personal growth and collective awakening. Dive into the wisdom of the age of Aquarius and explore how to cultivate the light in your heart during times of profound transformation.
Danielle LaPorte is a member of Oprah's SuperSoul 100 and speaks about the intelligence of the heart. Her most recent book, How To Be Loving… when your heart is breaking open and the world is waking up, is out now along with other titles, The Fire Starter Sessions, The Desire Map, and White Hot Truth. Danielle is the creator of the Heart Centered Membership, the Heart Centered Leadership Program and the podcast, With Love, Danielle.
Heart Centered Membership daniellelaporte.com/membership/
TUNE IN
00:00 – Intro
04:47 – Inspiration behind the book, 'How to Be More Loving'
10:50 – Shifting from feeling to embodying
14:51 – Fulfilment cracks open the heart
17:26 – The ego is the way home
20:04 – Ego-ing is a verb not a noun
22:33 – What does it look like to be more loving?
25:38 – Healthy boundaries
28:21 – Self acceptance and gentleness in relationships
33:53 – Receptivity and loving from the heart
37:18 – Age of Aquarius: Is the world waking up?
40:47 – What is the dark night of the soul?
45:28 – The ego death, transcendence
47:20 – 'How to Be More Loving' card deck & journal
LISTEN & SUBSCRIBE TO THE PODCAST
Spotify: https://open.spotify.com/show/2HJCflVnHRDmvNtI8r2a65?si=692723d115ce4ef2/
Apple Podcasts: https://podcasts.apple.com/au/podcast/inspired-evolution/id1272090974/
CONNECT WITH DANIELLE LAPORTE
Website: http://www.daniellelaporte.com/
YouTube: https://www.youtube.com/@daniellelaporteofficial/
Instagram: http://www.instagram.com/daniellelaporte/
Facebook: https://www.facebook.com/Danielle.LaPorte.Inc/
JOIN THE INSPIRED EVOLUTION COMMUNITY
Website: https://www.inspiredevolution/
YouTube: https://www.youtube.com/@inspiredevolution/
Instagram: https://www.instagram.com/inspired_evolution/
Facebook: https://www.facebook.com/inspiredevolution/
STAY INSPIRED & KEEP EVOLVING
YEW
Support this show http://supporter.acast.com/inspiredevolution.
---
Hosted on Acast. See acast.com/privacy for more information.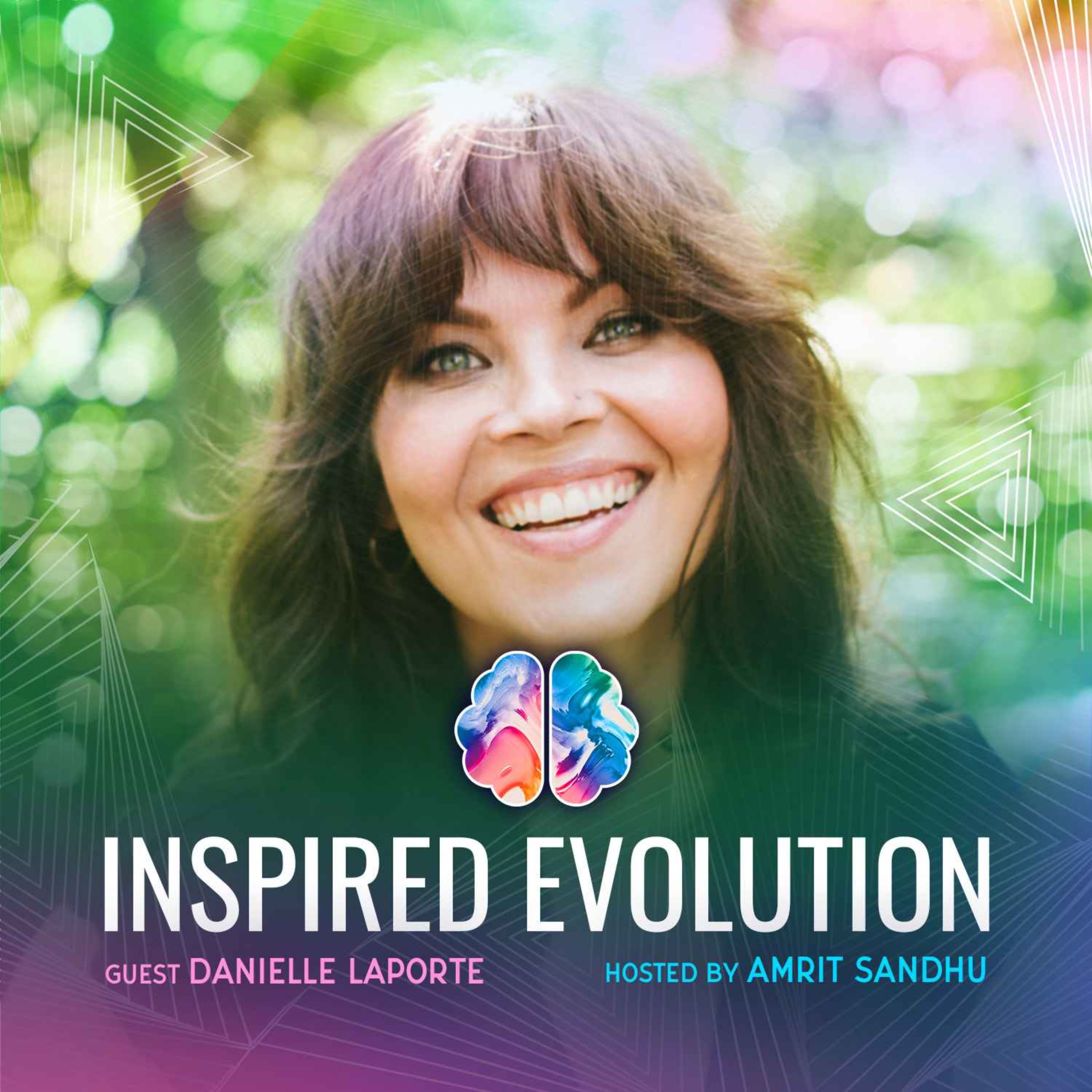 View other episodes
Description by Inspired Evolution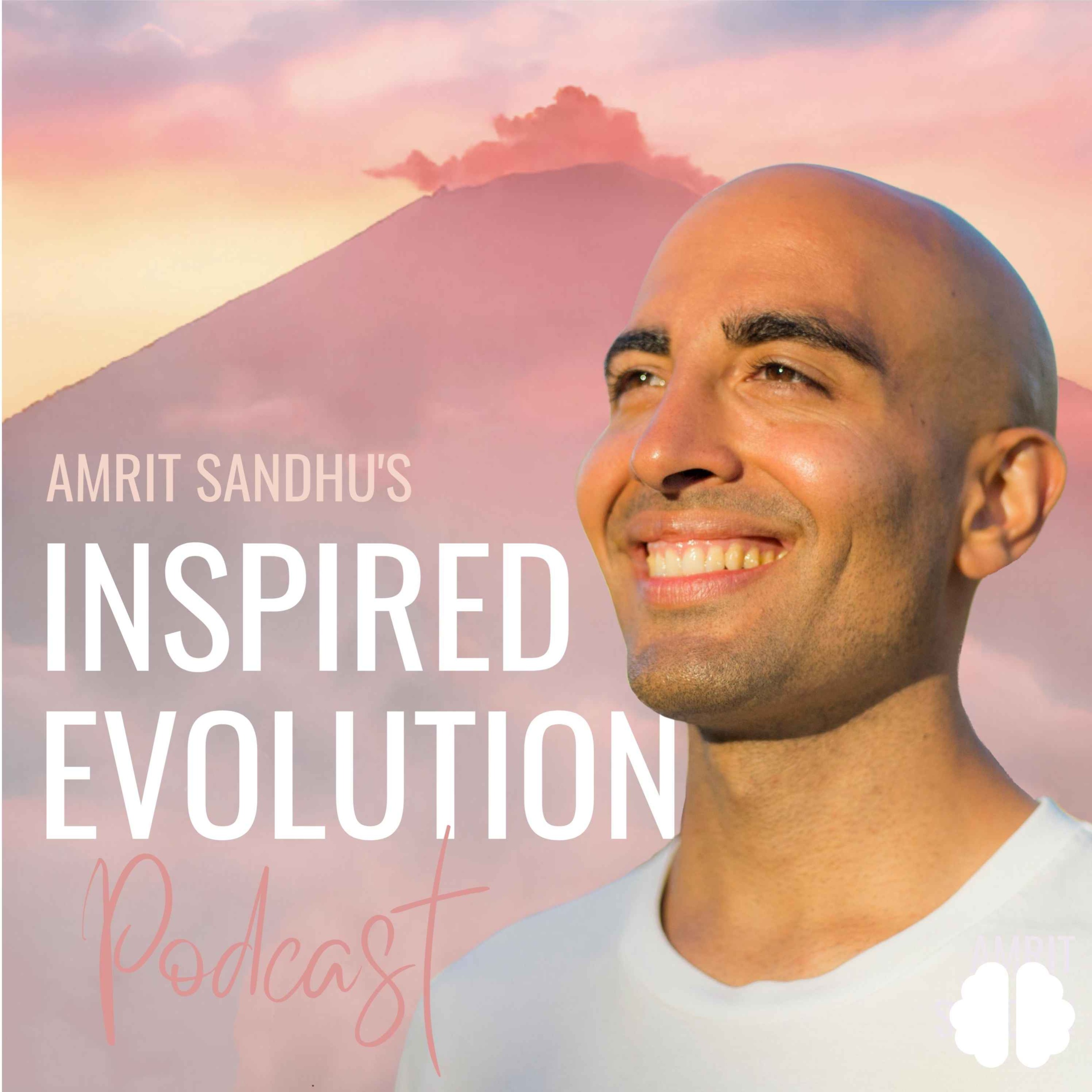 Welcome to the Inspired Evolution Podcast, the show that delves into the fascinating world of personal growth, transformation, and self-development. Hosted by Amrit Sandhu, this podcast is designed to inspire and empower you to live your best life.
Each episode features insightful interviews with leading experts in the fields of mindfulness, spirituality, health, and wellness. From entrepreneurs to artists, scientists to philosophers, our guests share their knowledge, experience, and wisdom to help you unlock your full potential.
Whether you're looking to improve your relationships, boost your career, or cultivate a deeper sense of purpose, the Inspired Evolution Podcast has something for everyone. So if you're ready to take your life to the next level, tune in and join us on this incredible journey of self-discovery.
Keywords: Inspired Evolution Podcast, Amrit Sandhu, personal growth, transformation, self-development, mindfulness, spirituality, health, wellness, entrepreneurs, artists, scientists, philosophers, relationships, career, purpose, self-discovery.
Support this show http://supporter.acast.com/inspiredevolution.
---
Hosted on Acast. See acast.com/privacy for more information.
Subscribe or follow this podcast:
Inspired Evolution, founded and hosted by Amrit Sandhu, is a movement driven to support you on 'How to live the life you love !' The Inspired Evolution is bringing new and inspired ways of being, living and thinking to the masses through meditation and education. The podcast episodes deliver wisdom, awareness and practical tools to empower individuals in their journey of transformation. Aiming to unlock your potential and increase your sense of community through finding your purpose! This practical content will empower you to transcend your limitations and collectively shift towards an inspired reality. Join your host Amrit Sandhu as he speaks with influential creatives, entrepreneurs and leaders who are not afraid to look deep within to reach their full potential. Tune in as they share their inspirational journeys that will guide you to awaken the creative leader within you. Together, Inspired to Evolve, Let's be the change we wish to see in this world!
Explore more
Health podcasts
Visit podcast
A random podcast 🎲